IIM Raipur – What Makes My Campus Unique | Isha Lachhar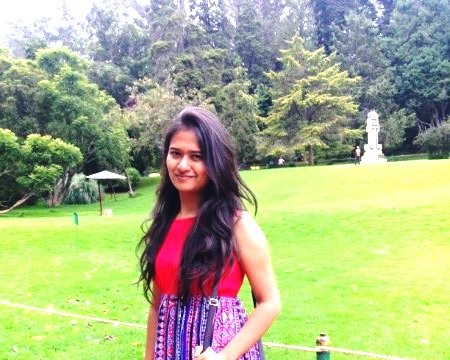 My campus is on the out skirts of Raipur. It was established in 2010, 10 years after Chhattisgarh state was formed from Madhya Pradesh. Our college is a single building, sharing the grounds with two other colleges Government Engineering college and IIT Bhilai.  It has been 8 years since its foundation and new campus is almost ready to move in. Like every other IIM College, my college also have all the student driven activities.
What make my campus unique are the people in it. My campus has a very diverse population. Even my dorm has all the students from different states. Diversity of people leads to diversity of festivities, which are celebrated here in the campus, be it Eid, Diwali or Onam every festival is celebrated with same energy and joy.
Students are from different educational backgrounds in my campus, Engineers, B Com, CA's, half CA, Arts Graduate, BBA etc. and all are best students of their fields.  All are ready to help good people. They are the uniqueness of my campus.
Unlike other colleges, where classes and hostels are far far away, ours classes are exactly downstairs. After all the classes and session of the day and doing assignments at night with my groupies , we end up sleeping late but having our classes very near to us, we get to sleep a little extra and still we reach to our classes on time.
Our task to make as many as possible connection from this college is another great thing I will get to learn from this college. The most blessed teaching of connection being important in the management world, has changed my perspective towards this world, which are one of the few reasons why I chose to do MBA.
Summing up everything, the campus and hostel life is best things that i will get to take away from my stay at IIM Raipur. Coming to this institute with a lot of hope and dreams in my mind, I would say that IIM Raipur hasn't failed to amaze me with its life and when I walk out from here after 2 years, I will miss all the learning activity that I shared with my people around me but the best part is that the lesson will stay with me forever.
Which ABG company would you want to work for and why?
I would like to work with Aditya Birla Fashion and Retail Limited. It is a top Fashion Lifestyle entity and possessing brand equity. It is the best career option for me because i have my personal interest in Fashion designing and sales and it is an interesting field to work for a, Fashion and Retail marketing enthusiast. As the scope of different cloth materials are increasing in the world, I would like to promote the waste material made clothes in India. I would like to participate in the growing lifestyle portfolio of ABG and help take it to new heights.
Isha Lachhar is First Year student of IIM Raipur