A team of IIM Ahmedabad students associated with the Product Management clubs of PGP and PGPX programs has created a compendium to help students and professionals aspiring for product management roles.
Take Your Career To The Next Level. Ask Our Experts Anything. We Will Respond Within 48 Hours.
The book consists of four sections – introduction, concepts, app critiques, and cases. The introduction gives the uninitiated aspirant an insight into the product management world, while the concepts section forms a theoretical foundation through methodologies and frameworks. The app critique sections cover various industrial use cases of these concepts. Finally, the cases section provides the reader with scenarios from interviews, where the learnings can be put into use.
A panel of 33 IIM Ahmedabad students selected through a two-stage process created the book's content, which was then peer-reviewed and curated over several iterations. The book has been listed on Pothi's eBook store free of cost, facilitating easy access to students across the country.
Following is a sneak peek into some of the learnings and key takeaways that every aspiring product manager should be equipped with.
What Is Product Management
So, what is product management, and who is a product manager? The book talks in detail about this and presents as holistic a picture of product management as possible. Today, product management is associated primarily with software roles, and the role of a product manager straightaway connects you to a technical product. However, the definition of product management doesn't have to be limited. For any product, software or not, there is a process of ideation, prototyping, testing, and delivery to customers for bringing a significant change to their lives. Prioritizing features, market understanding and research, and presentation to relevant stakeholders is all part of it. A product manager role entails the person applying the same processes to a largely software-based or tech-based product. According to the book, a product manager's role is to "guide a team in discovering, developing, and shipping the right product to users and bridging gaps among different stakeholders of that product.". Another interesting thing to note is that while the role has the word 'manager' in it and a product manager is often referred to as a mini-CEO or product CEO, they don't generally enjoy any positional power and don't manage anybody. They manage the product, and their role is to communicate between different stakeholders and influence without power.
How Does One Become A Product Manager
Almost all of the tech companies are actively looking for product managers. This includes tech giants like FAAMG, namely Facebook, Amazon, Apple, Microsoft, Alphabet's Google, and a slew of start-ups in India like Uber, Flipkart, and Paytm etc. However, they all have varying hiring strategies. For example, while Microsoft prefers MBA's and is keen on hiring MBA freshers from top B-schools for product management roles, Google is keen on internal promotion and generally positions people with tech backgrounds at Google as product managers. Amazon, on the other hand, has a mixed strategy. They have bifurcated the role into two, the technical product manager and the product manager. They take the Google route for the technical product manager role and the Microsoft route for the product manager role. Flipkart, on the other hand, hires product managers at the undergraduate level as well as postgraduate level via their popular APM program. Other top companies for product management roles in B-schools in India include Sprinklr, Media.net, Adobe, UHG, Walmart, etc. The book describes the different types of product management roles and the companies' differing requirements extensively.
Skill Required To Be A Product Manager
Before looking at the preparation required to land the dream job as a product manager, breaking another myth or pre-conception is important. A product manager does not code or develop for the organization, nor do they need to understand exactly how the code works. Communication is their biggest asset. One needs to be clear about the output that they want, and the best way to achieve it in a timely manner, leading to maximum customer satisfaction. Hence, neither a computer science degree nor a job as a software developer is necessary to be hired as a product manager or product manager intern from a B-school. Having said that, basic knowledge of technology trends and a zeal to understand them will help the product manager understand their product better. The second section of the book provides just that. Chapters on topics like machine learning, artificial intelligence, big data, agile methodology etc., are written in an easy enough way for absolute beginners to understand. They will provide the reader with all the information one requires to be a good product manager. The section is also a good point for readers to decide how interested they would be in product management. If they are enthused about the topics discussed in this section, they are likely to love working with products based on these technologies and concepts.
Preparing For The Interview
The next two sections of the book, App Critique, and cases are the core of the preparation for a product management interview. Apart from the behavioral questions, most of the common problems in a product management interview are of these two types. One could be asked to critique a given app or may be asked to solve a case related to product management. It is not possible to provide app critiques for an exhaustive list of apps. Hence, the book divides apps by sector and presents specific approaches to analyze each sector's apps. The sectors include eCommerce, fin-tech, health tech, ride-hailing tech, travel tech, ed-tech, and food tech. For each sector, the user journey is used as a basis for analysis, and various features from a typical or popular app in the industry are broken down. Apart from critiquing the app's current features, the interviewee is also expected to think of further improvements and business opportunities. Generally, an interviewee is expected to prepare an app critique for a pair of their favorite and least preferred apps, in detail while having a general idea about all the above sectors.
The product management cases are described in the last section of the book. Product management interviews generally require preparation for five types of cases – guesstimates, new product design, metrics, go to market strategy, and pricing cases. Guesstimates require the student to estimate the value of a specific target by using known values and calculated, logical guesses. Product management guesstimates are a combination of classical guesstimates, like "the number of people who buy a washing machine in India every year", and technical guesstimates, such as "the number of posts made by an Indian on Instagram on average per day". A new product design question expects the student to come up with a new product or feature. It is a test of their ability to go from customer needs to product development. Metrics questions involve defining goals and measuring the success of the product in quantitative terms. A go-to-market strategy question tests one's ability to understand the launch plan for a new product, or an existing product in a new market. Pricing cases expect one to identify the most appropriate method of pricing a new product or feature, and come up with a ballpark estimate price. The frameworks presented in the book are applied in solving these cases, and can be reused in new types of questions too. The book contains four examples of each case type and is a fairly exhaustive guide for preparation for any product management interview.
The salient feature of the book is that the content is tailored for the Indian context – filling the gap in a market full of preparation guides au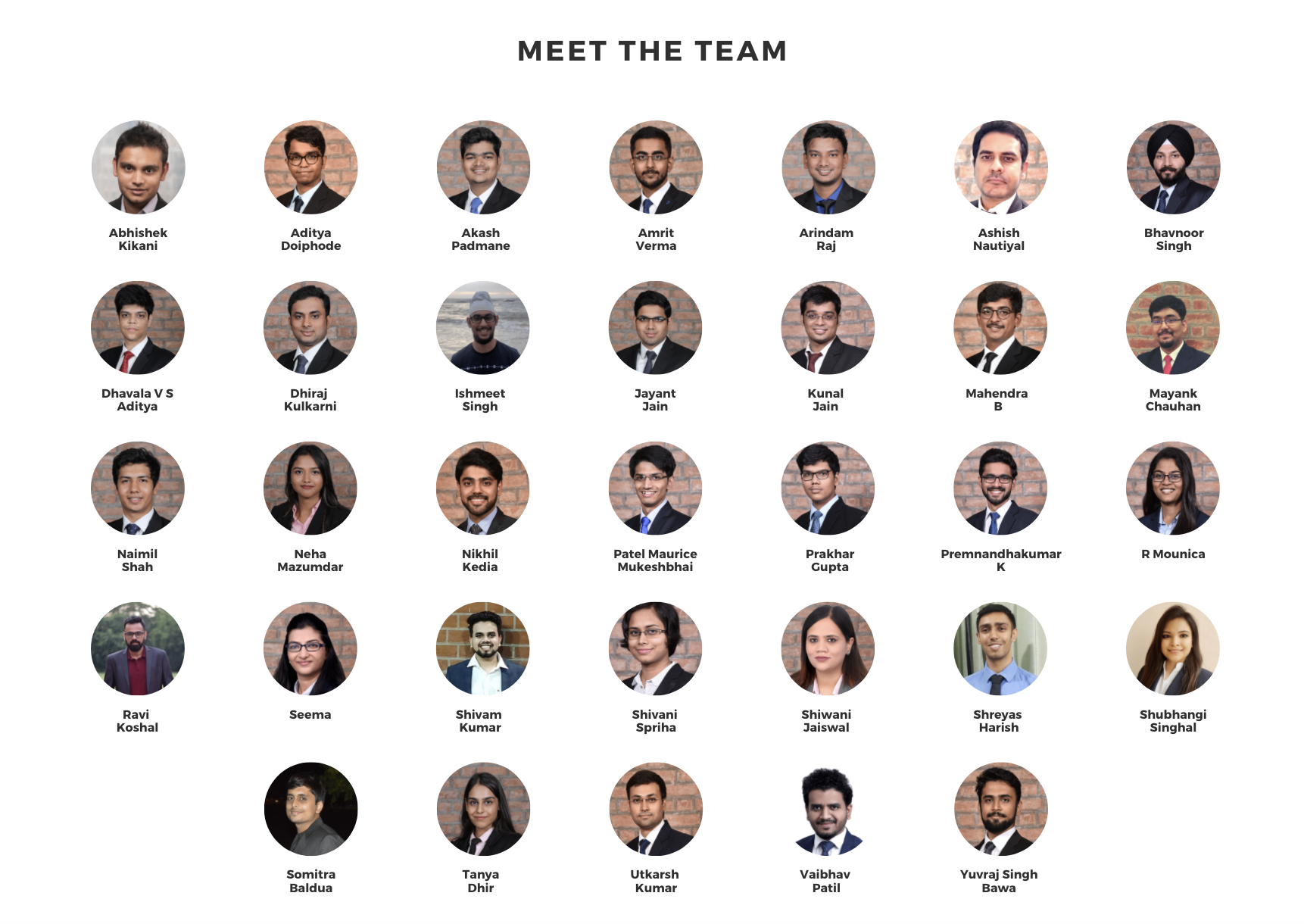 thored by international writers. The authors, who are themselves students, have been able to deconstruct the concepts in a way that is easy for beginners to understand. At the same time, since the students have recent work experience in leading firms in the fields they have written about, their insights are polished and up-to-date.