Impressions for life at CitiBank
Shreyash

Some might wonder, how difficult can it get to pin your nametag properly to your blazer's pocket? But what if you have limited time, no access to a mirror, and extreme pressure to make an impression in your first interview of the day?
Yes, the Interview day of Summer Internship Process, it was that time in the morning when you can hear the rooster snore, the time when the rest of the normal population is asleep but the first year students of TISS HRM&LR are on their toes. As I headed into my first interview which was with Citi, I remember the feeling of frustration trying to adjust my nametag and anxious to face recruiters from one of the biggest banking brands in the world. Thankfully, I was able to kick my shoes off and have a sigh of relief soon. Not for too long though, as the life had different plans for the Summer of 2020.
I have always wondered how organizations of today are working on creating a sustainable tomorrow. "Welcome What's Next" is an accurate portrayal of the firm Citi is today: forward-looking, optimistic and prepared, in a world full of change and new challenges.
As the whole world was struggling to adjust to the new normal with a major focus on sustaining business, thinking about incoming interns seemed like less of a priority. But the commitment of Citi as an organization showed not just to its employees but also to the interns joining globally was commendable.
Take Your Career To The Next Level. Ask Our Experts Anything. We Will Respond Within 48 Hours.
Disheartened at first by the fact that no physical onboarding could be arranged in the wake of the pandemic circumstances, thankful to the Citi campus team, I was more than satisfied after attending such an interactive, well-designed and seamless virtual induction organized for the summer interns called by the name "Impressions".
From organizing virtual interactions with Senior Leadership and Business Heads at global level to facilitating all the technological requirements that enabled us to work from home without sacrificing on availability of resources, the campus team at Citi left no stones unturned to ensure that we experience the best and nothing less.
I had the opportunity to work on some great projects in the field of Compensation, benefits, and mobility under the guidance of a very supportive and encouraging mentor and a brilliant team. Large scope of my projects enabled me to connect with a lot of people inside the organization which in turn helped me understand various business processes spread across geographies at Citi.
With a lot of learnings and the amazing bonds that I was able to foster across functions, I am grateful to Citi for providing me with an experience to be cherished for life and making me understand that a brand name or a nametag is not what marks an impression, it's the work that does.
"When you are interning with Citi, you are banking on the best Summer Experience".
The summer of 2020 was different for all of us in many ways. We all were experiencing something on our own and something together. And this was the time when I embarked on a journey, which one can only say is the most important learning experiences in any management student's life – The summer internship.
I had the opportunity to become a part of 'Impressions', the coveted summer internship program at Citi India. If my experience could be described in two words, it would be exposure and support. From day one of the induction when interns from across the country came together to become a part of the Summer Analyst batch of 2020 to the last day of farewell, we were exposed to plethora of knowledge from leaders across different businesses at Citi. Management students from different campuses became a part of the organisation and got hands on experience to practically apply all the theories that we were learning in B-Schools. The geographical boundaries were bridged so soon by the technologically advanced and future oriented work mechanisms that were already in place at Citi, that it never felt like we were working from home.
Citi's philosophy of enabling growth shines through the support that an intern receives during the time spent with the organisation. I was interning with the Campus Team and throughout the five weeks of my internship I saw the heart and the hard work that was put into making our learning experience as seamless as possible. My manager, my buddy and the leadership team at Citi not only guided me but also became the enablers who helped bring out the best in me.
The five weeks, were cohesively devised with seamless communication, constant feedback and dialogue between me and the team which boosted my confidence and helped me to work with complete focus. Communication and exploration were the key takeaways from the internship. Being a part of such an interesting project, I felt like I was on my home ground, interacting with students from across campuses and gauging their wants and needs. I got to explore all the possibilities through different lenses and understood the efforts and care that go into taking each and every decision at the organisation. It was a wonderful experience to be a part of Citi and I am thankful for the beautiful five weeks of Impressions. Indeed, it was the best summer experience!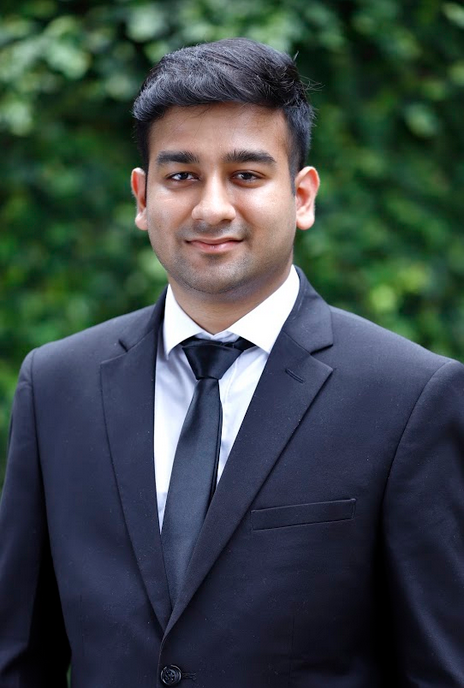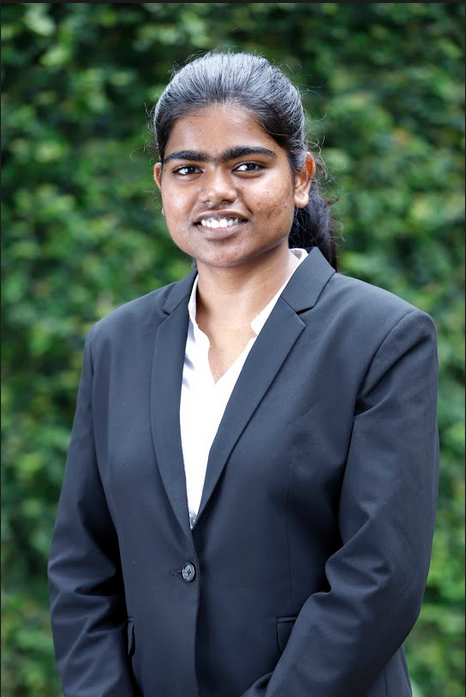 Shreyash Shivhare is currently a 2nd-year student in HRM&LR at TISS, Mumbai. In his free time, you will find him playing guitar, gaming on the difficult mode and walking around tapri.
Vanashree Lambe is currently a 2nd-year student in HRM&LR at TISS, Mumbai who is a reader through the day and a storyteller by night.