Never ever I had imagined a week could bring about this big change in me, all thanks to the new life I started on July 9, 2016.
Most of us have a fear of public speaking, have difficulty expressing our thoughts which restricts us in our own shell hiding from the world "the real you". Imagine, how great it would be when I say that you can change all of it in just a week. Surprised! Yes, that's what SJMSOM, IIT Bombay did to me.
Let me walk you through the week which made a huge impact on me. It began with the ice-breaker rounds so as to enable us to get to know everyone. The ice-breaker's were setup in such a way that I was able to work with at least half of the batch on a single day. The activities planned helped us bond with each other on personal and professional level.
All the activities forced me to come out of my comfort zone and work as a team player, build relations, and most importantly contribute. The activities which caught my attention were short film making and mad-ads. I had not realised that's it's already past midnight and I was still energetic and ready for a new task to be assigned to me.
Subsequent days had varied tasks in store for us. From presentations to alum sessions to faculty meet, all were perfectly planned to bring about a change in every single person. By now, I had given a few presentations on marketing myself, on business plans, on the supply chain of a well-known company, and many more. By the latter half of the week, I had a different confidence in me and had started to look every new task or activity as a challenge and as a new learning experience.
One of the activity which helped me explore the campus was the Treasure Hunt. I was awe struck by the beauty and the vastness of the lush green environment I was about to start my journey in.
Finally, how can anything be complete without sports? 7 AM sharp I was ready in my sports attire for a day of fun. From warm up activities to volleyball, basketball, dodgeball, football and other group sports all the students had participated with full enthusiasm. Although tiring we still had the energy to participate in a virtual IPL bidding and a beer game.
The induction was planned so perfectly to make us physically and mentally fit for the challenges we are going to face in the next 2 years of our MBA life.
If this week can bring such a big change in one person's life, I couldn't even begin to imagine how these 2 years will shape me and 110 others. Looking forward to having new experiences and memorable memories from Shailesh J. Mehta School of Management, IIT Bombay.
------------------
About the Author: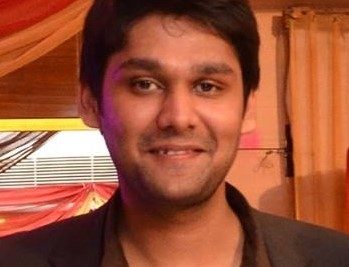 Harsh Mittal is a Master of Management student at SJMSOM, IIT Bombay, batch of 2016-18.