Insights from 'The Art of Elevator Pitch'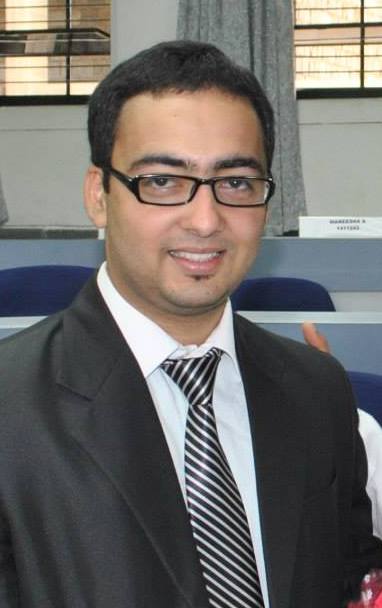 Students from SPJIMR  won laurels at Eximius , the recently concluded management festival at IIM-B. Karan Khandelwal , winner of 'The Art of Elevator Pitch' shares some of his insights and learning from  the event .  So here it goes , straight from the horses mouth.
"The thrill and excitement of standing on the podium of a top college of our country like IIM-B, and receiving the first prize, is incomparable and I feel privileged that SPJIMR gave me a chance to represent them and experience this thrill.
"The Art of Elevator Pitch" is a flagship event at the annual management festival, Eximius, of IIM-B where participants from the most reputed B Schools in India are invited to contest in an elevator pitch competition. The first round of the competition asked for entries with short 8 line elevator pitches on 4 cases, in written. Out of 176 entries across the country, 8 finalists were shortlisted for the campus round, where they presented another elevator pitch in front of audience and judges, on a predetermined case, to win the top 3 spots. The 8 finalists included students from IIM-A, FMS, IIM-B and LNMIIT.
An elevator pitch is a short 30 seconds to 2 minute pitch where the participant has to present his/her ideas and convince some authority to invest in that idea. The concept of an elevator pitch comes from a hypothetical situation, where you find an ideal investor standing at the gate of an elevator. It is a perfect opportunity to sell your idea and you have just 30 second or 1 minute, ride time in the elevator, to convince him for the same.
The most common mistake which most of the participants commit is that they pitch to get the investment then and there, which is completely impractical. Since it is less than a minute time that one gets, one has to be extremely to-the-point and impactful to make the person interested in meeting him again to discuss the proposition in detail and not to make them agree to invest immediately. Another most important learning which I would like to share is that an elevator ride gives you chance to only grab the person's attention. For this, one has to be extremely creative in starting the conversation, which should immediately amaze the investor and make him listen to you. For the later part of the pitch also one should highlight only his most important USP which will benefit the listener the most. Talking in detail and covering many achievements never helps.
Taking pauses, modulation in voice and gestures help in making the entire pitch more conversational. And even if it is a large audience, you should not deliver the pitch to them, but only to the judges, who act as the Venture capitalist for the competition's sake.
These were some of the key learnings that I gained throughout the course of my preparation. I was constantly guided and mentored by Prof. Radhika Narayan, a well-known faculty member of SPJIMR, who worked equally hard with me to make this a success story. "
(Karan Khandelwal is a PGDM 2014-16 student at SPJIMR, Mumbai specialising in Information Management. He is also the owner of FreeShiksha, a startup in online education, which provides video tutorials for IIT JEE preparation)