Insights on Summer Internships – InsideIIM Recruitment Survey 2016 – Part 6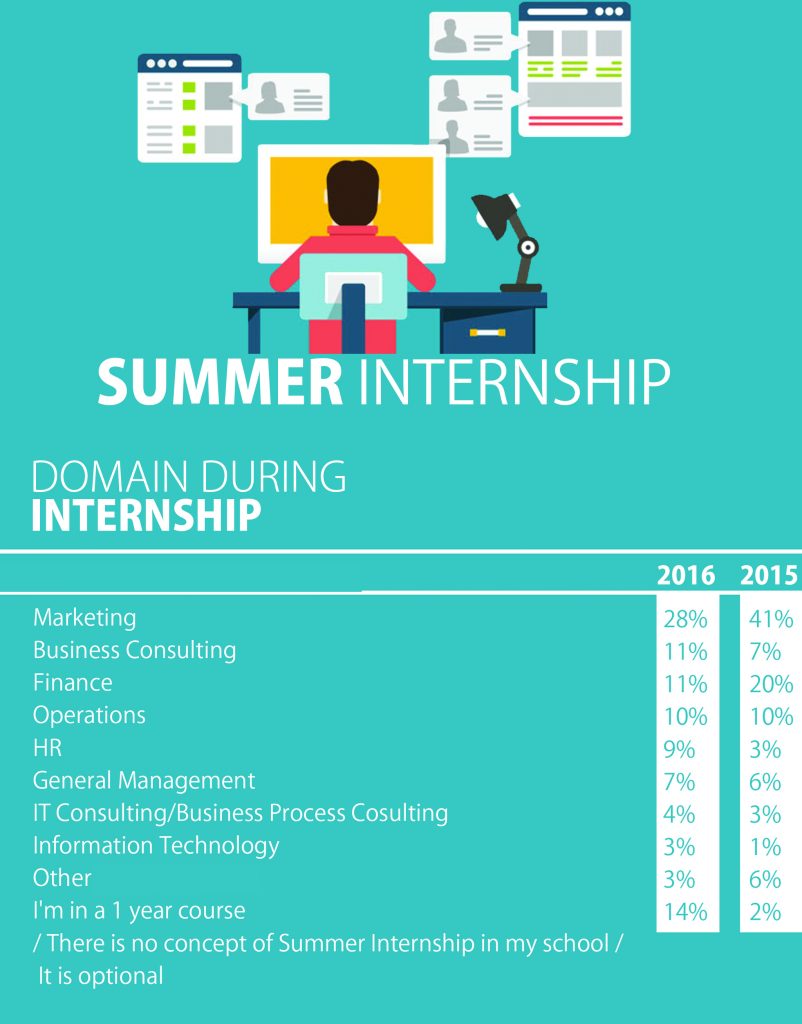 Does the prospect of a foreign summer internship tilt the odds in the favour of a few companies when students decide to apply? How many students will change their domain after having done their summer internship?
In part 6 of the Recruitment Survey results we explore some questions around Summer Internships.
It's time to reveal our findings. This is year 5 of our Recruitment Survey and Recruiter Rankings.  The only platform that provides insight into what students and management professionals think. We look at their aspirations and motivations. We also come out with lists of the most desired recruiters across top business school campuses in India. These findings are based on surveying over 1200 students who answered over 25 questions in our questionnaire.
(View Part 1 – Cost of a MBA, Part 2 – Salary expectations, Part 3 – Job Satisfaction, View Part 4 – Most Preferred Career Domain, View Part 5 – How can campus recruiters improve hiring)

Since the respondents from ISB and executive programmes of IIMs have gone up you will see an increase in respondents saying that they are in a one-year course. There is a remarkable change in the number of students having done their internship in HR as compared to last year. Marketing is still the domain where most people end up interning quite simply because that is where most of the jobs lie. A large part of Marketing internships are Sales internships.
Summer internships are important, majority will never change their domain from the one they interned in. A large proportion of freshers have their first taste of work life during their summers and it defines work life for them. The aspirations and goals get aligned to the domain in which they intern. No wonder companies spend the maximum amount of time, effort and money on impressing candidates before and during the summers.
The findings on foreign internships are consistent with findings on most preferred work cities. Given a chance, a majority would like to leave the country!
To read all stories in this series please click here. For previous years' data click here