"It Is Critical To Optimize Time And GIM Teaches You To Do So Rather Perfectly" – Sachin Kapoor, Alum From Batch 2001-03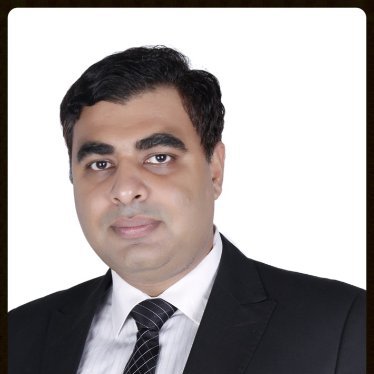 Sachin Kapoor came to GIM with a Computer Engineering degree from Manipal Institute of Technology. In essence, he came to GIM with 4 years of experience in metaphysics, computer programming and material sciences. To him, the highly interactive classroom ecosystem at GIM was a complete eye-opener, as were subjects like Marketing, Strategy and Organizational Behavior. Today, as the Outsourcing Strategy and Operations Leader at Google, Sachin Kapoor believes it was this shift in perspective that has had quite an impact on his career and life.
"The 2 years at GIM were phenomenal and helped me in personal growth. It is critical to go deep into a technical or humanities domain during your higher education, which helps one develop fundamental IQ and EQ and nurture logical and empathetic internal thought process. Then you are all set to adequately appreciate outward focussed business management subjects where you need to think, interact and drive key decisions that create business impact. An area I felt GIM excelled in – and rather thoughtfully so – was to select a real mix of students from diverse backgrounds such as Arts, Commerce and Engineering and from different regions. It acted as a simulator of real world diversity in workforce. This is a critical hiring criterion for most top companies around the world these days."
Sachin recollects how the consultative nature of the PGDM program at GIM introduced him to the world of  "out of the box and books" thinking, trying out new approaches, and nurture creativity.
"For me, classroom coaching at GIM became a foundation on which to build new ideas. In today's digital age, status quo in any field will make you obsolete. It is critical to constantly reinvent yourself and lend ingenuity to any project you lead. GIM's open culture helped me think wide and bright and was an excellent platform to broaden my horizons to infinite possibilities."
Sachin graduated when GIM was still operating out of the old campus at Ribandar; that he recollects as the epitome of serenity.
"But when I visited the new 50-acre campus at Saquelim, sprawled at the Sahyadri foothills, I was absolutely thrilled. GIM is an absolute star in its own right!"
Sachin is enjoying his time at Google; living on the cusp of technology and creativity at its Indian hub in Gurgaon. To him, working in Google is a natural extension to those who've imbibed the ethos of GIM.
"It is critical to optimise time, and GIM teaches you to do so rather perfectly," he puts in a word to the young guns at GIM who look at a stint with Google as a dream job. "GIM keeps you busy, but it's an amazing balance of academics, extracurricular and student-oriented activities. Do it right and you are sure to make the best of your 2 years. And do not miss the opportunity to learn a thing or two about your favourite subject – GIM encourages independent assignments. Mine were ESPB (Economic, Social, Political and Business Studies) and TPM (Total Productivity Management). I've travelled a long distance with these subjects. Have your fill of the endless informal discussions with your professors, enjoy the awesome seafood and of course, the beautiful beaches! You will not get this time again."