JBIMS Is Not A Place, It's A People!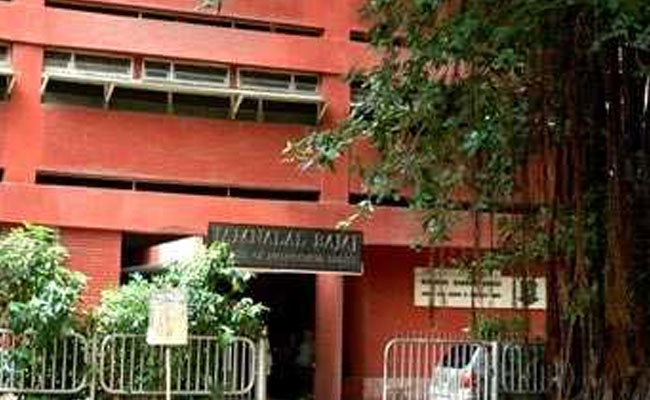 Even though life is not easy at JB- Some call it hectic, some call it harsh but it is something more than that. It is real and more lifelike than one can imagine!
But then what makes it so unique?  it's not just the legendary old red brick building or the beautiful neighborhood it is situated in, there is something more than that what makes JB unique. The people, it's the people that make JB 'The JB' one of the most renowned Management institutes in our country.
Life at Jb begins with a various number of activities like resume building, corporate presentations, and various guest lectures. At the same time, you have tasks challenging case study competitions and of course the academics. JB is one of those colleges that function on the paths of famous dialogue by Mr. Bacchan "Parampara, Prathista aur Anushashan". You are grinded and grilled from the day 1 at JB. Then what is it that keeps you rejuvenated and gives strength to face all that comes through? –  it's the people at JB.
The Alumni, The Faculty, and The Batchmates- These people make JB awesome and a beautiful place, Bajaj is blessed with a strong alumni base that keeps you inspired, from Mr. Uday Kotak, who set up the Kotak Mahindra financial conglomerate, to ICICI Bank managing director, Ms. Chanda Kochhar. Talking about faculty JB has 'President of JSW Steel' teaching Corporate Finance, 'The God of Operations' teaching Production Management, 'One of the richest investors in our country' teaching 'Markets' and the 'Marketing Guru' teaching branding No doubt Jamnalal Bajaj is popularly called as the 'CEO Factory of India'. But the most special thing about JB for me is the Unique 139 people Batch I have, everyone in my batch is unique in his/her own way, everyone has their specialties, every day is new and challenging at JB but there is always someone fired up to help and guide you through it. The thing I admire most about my batch at Bajaj is our ability to work harmoniously together. Cooperation is one of our strongest points as a batch thus these people make JBIMS special and more unique it's not just the place or the institute's red old brick building that makes it JBIMS, it's my batch, my people who are the value of Bajaj and are adding value to Bajaj thus I say JBIMS is not just a place it's a people.
I am an Enthusiastic Advertising and Marketing student who believe in the value of teamwork, believe strongly in working with other people towards a common goal. I seek for networking, retail companies are the right place to expand your network, in the retail sector you stay connected to people, get to learn and understand trends and people's choices which affects the business, and in retail sector's fast pace environment you need to think out of the box all the time what else Marketing aspirant want from a job? Thus, I look forward to work for Aditya Birla Retail Limited which is the retail arm of Aditya Birla Group company and the right place for a marketing aspirant like me to kickstart a career.
Swapnil Pardhi
Jamnalal Bajaj Institute of Management Studies, Mumbai
JBIMS Placement Committee
JBIMS was established in 1965 by the University of Mumbai in collaboration with the Stanford Graduate School of Business. JBIMS is considered to be unique in management education as it is firmly rooted in the local soil and capable of articulating the Indian ethos. In the contemporary era, when globalization and liberalization are the buzz words, the institute has (without disturbing the said roots) ordered itself to meet the emerging challenges, sentiments and opportunities that are coming with the new economic order.