Journey To Balicha – Rajesh Shreerama, IIM Udaipur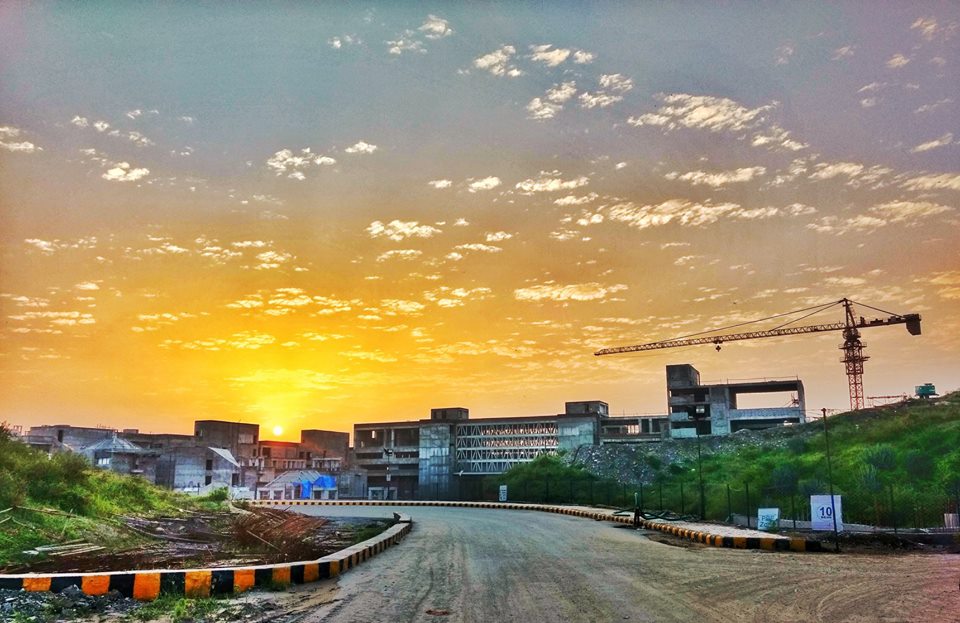 My first day at IIM Udaipur is the day I still remember in detail. After getting down at Maharana Pratap airport, within minutes, I realized that my luggage has been misplaced and has not arrived at Udaipur. The campus bus was waiting for the new incoming students, and I was there in the airport talking to the airline authorities trying to locate my bag. It was too late, and the bus left for campus. Having kept my certificates with me, I was sure that my registration would be smooth without any trouble. Coming back to the airport, I realized that I was the only new student who was there waiting for the bus and to my luck, there was a traffic issue in the city. After talking to some cab drivers came to understand that not many cab drivers are also familiar with the new campus location. So disbelief grew inside my mind and was thinking about the turn of events. It was a small gamble of trust before taking a cab. The drive was approximately one hour long and had to make some stops to buy a pair of formals and some basic refreshment. The driver was friendly and was kind enough to suggest places of good food and entertainment. The drive was filled with excitement as there were many temples and lakes along the way. Time passed very quickly, and we reached the campus, a permanent campus which was under construction. Just after getting down on the campus, every step into the campus felt like I will be learning a lot here. Seniors were waiting for the newcomers to guide them to their rooms. Received my room key, within two minutes I was near my room. My cluster was located in one of the corners of the campus, and my window opened up to a beautiful view of the mountains and all the disbelief vanished in a moment.
Campus life started with the first week being hectic enough due to the commitments being made on a daily basis. Every day used to start with us running to the classes right after breakfast and end with being so tired and exhausted in the room before closing all the activities for the day. Even before sleep, a good time is spent on thinking about how to manage oneself to get used to the busy schedule. After a good two weeks on campus, I realized the importance of the small nap we take at night, and every minute we spend on campus. To get the daily schedule going without any interruptions, we need to have a very good infrastructure supporting the activities. Later came to know that there was a separate committee which manages the infrastructure on campus. Fast forwarding to club committee inductions, I presented my commitment to make the student life easy on campus and got inducted to the committee. After induction, I realized it was one of the unique opportunity for a student. As an infrastructure committee member, you get the opportunity to practice management and get a whiff of the corporate environment. IIM Udaipur gives a very wide opportunity to the students to grow and experience a real-life scenario. We read a lot of case studies on a daily basis which is same as most of the IIMs, but IIM Udaipur gives you the opportunity to apply all that learnings from the case studies practically.
Life as an Infracomm member: It was very important to first understand myself before trying to understand the requirements of other students. I got to know about a whole new dimension about myself. Four months into the course and two months of being an Infracomm member, I was able to develop my thought process and communication skills to a greater extent. Part of the campus was incomplete, and all the infrastructure on campus needed regular tweaks to meet the demand. This helped me to learn about new equipment and IT infrastructure present on campus. My perspective about the campus completely changed. Slowly we were predicting the future problems any student might face on campus and keep solutions on hand ready to be implemented. This opportunity alone helped me to communicate with three different teams on a regular basis. Every team had their limitations, and several discussions had to be held to keep everyone on the same table. The first few days were very difficult as I had a very narrow view of the problems at hands. With every passing day, I was able to develop a complete zoom out view of the various problems that students face. Thanks to the learnings and class discussions, I was able to dismantle each problem to various sub problems, analyze them and find their root cause. Once the root cause was identified, the resolution was very fast with the coordination we have developed as a team: Infracomm with other support teams on campus. Every team has expertise in a particular field with employees with considerable experience in that particular industry. This led to a good knowledge sharing limited to the industry they had expertise. Being a student at IIM Udaipur, the opportunity to go out on an industrial trip and understand a particular industry is very difficult during the routine as the workload takes up a lot of our daily time. Being a part of the Infracomm team in reverse offered an opportunity to know a bit about the hospitality and the IT industry.
This is just the story of a single student in a single committee, and I am sure that the other clubs and committees had similar opportunities to enhance their knowledge and practice what they learned in IIM Udaipur at IIM Udaipur.
The journey was transformational so far, and I feel that there is more learning to come along with the transformation that is due over the next eight months. Being a student interested in Finance and operations, two years from now I would like to see myself making a difference in the lives of people. For this, I need to be blessed with an opportunity in a company with good diversification of businesses. Such a company gives you the widest of the opportunities to transform yourself. One such company is Aditya Birla Capital Limited. Aditya Birla Group, being a conglomerate of various businesses is a very good opportunity for students like me to keep the learning to practice. Before coming to IIM Udaipur, I was open to the various opportunities and learnings that come across and have decided to pursue a career in finance after spending a good amount of time knowing about myself and my interests. All decisions taken in a company like Aditya Birla Group are assumed to have a transformational learning, and for myself, who believes that learning never ends, it would be the best base to start off my career.