Journey To A Paradise Called IIM Shillong
April 26th, 2017 was just another day when it started. I was late for my office, to begin with, and then was stuck in a miles-long traffic jam. As I was cursing myself for the delay, there was a notification alert on my phone. Since I didn't have nothing much to do in the traffic jam, I checked my phone to find an email with the subject line "IIM Shillong: Admission Offer for PGP (2017-19). It took me a minute or so to let the feeling of getting selected in IIM Shillong sunk in me. And after that started the unbearable wait of one and a half months before I could start my journey at IIM Shillong
I arrived at IIM Shillong on 21st June 2017. I have heard b-schools calling themselves as student driven and for me, it was just another term. The moment I entered IIM Shillong, I truly realised what a student driven Institute means. Right from our onboarding, hostel room allocations to guiding us on the rules and regulations of the college, the second-year student helped us throughout without expecting anything in return other than us dedicating our life to the betterment of IIM Shillong.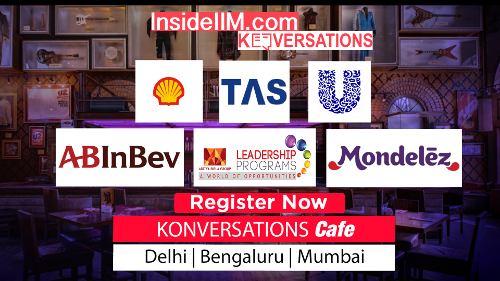 Soon after, we started with our foundation course on sustainability, which is by far the most innovative and intriguing curriculum to be inducted by any IIM and which focusses on breeding managers who strive for the sustainable development of the society and the economy. At the end of the week-long course, we went on a day-long trek to the pristine environment of Shillong which is the most memorable experience for me.
"Keep close to Nature's heart…And break clear away, once in a while, and climb a mountain or spend a week in the woods. Wash your spirit clean" – John Muir
We started very early in the morning at about 5. Our first stop was the sacred forest of Mawphlang. The whole path in the forest was covered with clouds with constant drizzles brushing the face and a small stream running parallel to it. Lush green fields were all around us, and it had already started to feel like paradise. After coming out of the forest, we were served breakfast, and then we moved to our next destination of Mawphlang dam. At the dam, we could feel the might of water energy and how it is being utilised for the betterment of humanity.
Then we moved to the best part of the trek, the trail in Lingyong. In Lingyong, we first had our lunch, sitting on the banks of a stream. After that, we started our trek. We passed through different terrains, crossing muddy patches, walking through waterfalls and making our way through streams. We were in the lap of nature with raw natural beauty starring at us from all sides. It was a soul cleansing experience. One personal take away that I had from this field-trip was that in future when I will be working in a corporate in a managerial position, whatever decisions I take, I must ensure that it in no way should it harm the sanctity and beauty of such natural resources.