It all started in April 2020. I was working as a Project Lead at one of the biggest two-wheeler manufacturers in India under their quality division of the factory for about two years. The nature of my responsibilities had seen a dramatic development at a relatively early stage of my career. However, there was not much corresponding growth at the organization because of the HR policies.
Though this subject had been on my mind for some time, it was finally the pandemic-induced lockdown that gave me time to think about my future. It was then that I decided to pursue management, as I was already in a techno-managerial role. Coming to my preferred specialization, I chose Human Resources Management. I had borne the brunt of skewed HR policies, and now I wanted to be the change I wanted to see.
Lockdown gave me much time to focus on the preparation. I spent the next two months trying to understand the pattern of various management exams, figuring out which colleges to target, and getting used to studying again after two years of break from academics.
I started preparing earnestly in July. I had a hectic work schedule eating up more than 13 hours a day. The work was taxing both mentally and physically as there was no option of working from home. I had to optimize every day's schedule to find time for preparation. With four months away from the CAT exam, I was keen to make it in my first attempt. But, as fate would have it, hardly ten days into the game, I was tested positive for COVID-19. I was the first COVID positive case in my organization.
And just like that, my whole world changed. The accusations of carelessness that I faced from my colleagues and roommates were mentally taxing. I had to stay at a Governmental COVID facility for a month. Utter chaos reigned.
Finally, I returned home after a month of chaos and faced yet another challenge. Work mounted at my workplace while I was away, and I faced steep deadlines. My preparation schedule took a significant hit. Still, I tried to make the best out of it. I remember those couple of months. I saw sleepless nights and made time for revision on my way to work. Online classes, mocks, practice sessions, revision in between, along with hectic work at my organization- too much cramped up in too little of time. Those were the most difficult months.
Then came the D-day. Common Admission Test. I had the CAT exam in the second slot. I started strong. My desktop screen had some technical issues which required replacement in between the exam, but I did not let it deter me from performing my best. I ended up scoring 99.5+ percentile in VARC. But when it came to the DILR section, I selected a wrong set. Pressure snapped me. I could not solve even a single set. My performance in DILR also impacted my performance in the Quants section, which was my strength. After this disaster, all I could do was focus on what was to come.
But, unluckily, CAT's results were announced just the night before the XAT exam. I was devastated. Still, I tried to give my best in the next day's exam. XAT's results made me realize what "Too close, yet too far" meant. I had performed well but could not clear VARC sectional cutoff by half a mark.
Thus, without any hope, I attempted the SNAP exam casually. I did get interview calls from SIBM Pune and SCMHRD Pune. I got waitlisted for SIBM but converted SCMHRD Pune, which finally left me with a sigh of relief.
With finally a confirmation in hand, I decided to resign from my job to get relieved by the end of the financial year.
I also applied for VGSoM (IIT Kharagpur) as it has no sectional cutoff for CAT. I converted VGSoM with ease. I thought that was my limit.
I gave IIFT exam and was barely able to clear the cutoffs. As per the experts, conversion of IIFT Kolkata was almost impossible. I had the weirdest and the most challenging interview at IIFT. There was no reason for hope. Thus, when the results were announced, I was shocked to learn that I made it to IIFT Kolkata in the first shortlist and barely missed IIFT Delhi's cutoff. I was amazed to imagine making it to IIFT Delhi in the first waitlist movement. The happiness of making it to one of the most premier B-School in the country cannot be explained in words.
However, I attempted TISSNET and CMAT exams later. I had not practiced much or given any mocks for either. But now, we finally come to the TISS story.
TISS was always on top of my priority list of colleges but making it to TISS initially seemed like a daunting task, considering the small batch size. It was why I attempted the TISS exam with not much sincerity. I loved the fast-paced nature of the TISSNET exam. Luckily, I scored good marks in TISSNET as I prepared for only current affairs in the general awareness section and a significant share of questions were from current affairs. I was already attending classes in IIFT when the TISS interview was scheduled.
As I had a month after I was relieved of my duties at my organization, I prepared well for my TISS interview. I covered the breadth and depth of the prescribed contents. And the work paid off. I had one of the best interviews at TISS. It went even better than my imagination. Thus, I was confident of conversion after my interview.
After a long, arduous wait of one month, I finally got my TISS results. I still remember that I had a whole day of classes at IIFT Delhi. TISS's results were actually announced while I was attending my last class. It took me a few minutes to process that I had finally converted TISS HRM & LR. I was exhilarated!
However, all my mentors, friends, and relatives advised me to drop TISS for IIFT. I decided to do the opposite as I remembered why I started my preparation for management exams in the first place. I am glad today that I chose TISS. Now, I study with 67 amazing people in my batch, where everyone is better than I am. I cannot wait to be a better version of myself in the next two years after learning from my batchmates and faculty at TISS.
If I were to give any advice based on my journey, I would advise future aspirants not to put all eggs in one basket. A lot of luck factor gets involved on the D-day. It can be challenging but remember that one just needs a single good day to convert a good college. If one has prepared hard, that one day will indeed arrive. Finally, never lose hope because hard work never goes in vain.
Thank you all for reading my TISS Story! Hope to see a few of you in campus soon.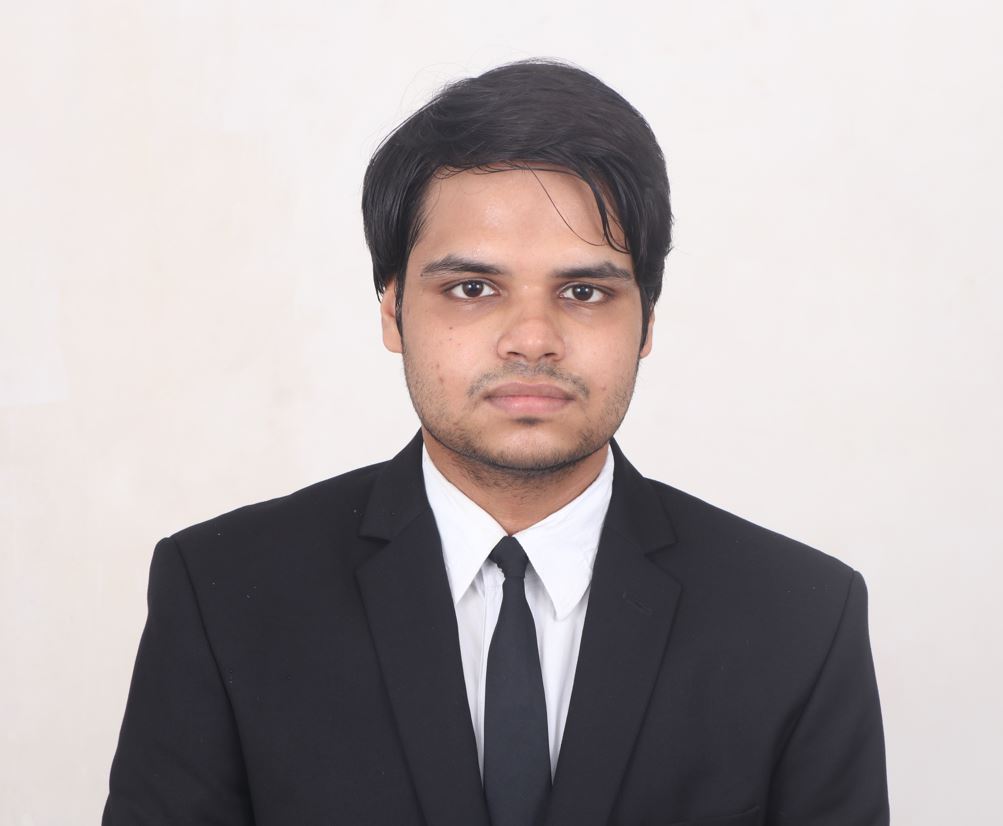 Saurabh Deo is a mechanical engineer, who has previously worked in Honda two-wheelers as a Project Leader, now pursuing HRM & LR from TISS Mumbai. He is an avid Japanese Manga and Manhwa reader and can be found watching anime or K-dramas in his free time.