A Journey Towards Entrepreneurship – Interview With Gautham Sethuraman, Co-Founder Of Knappily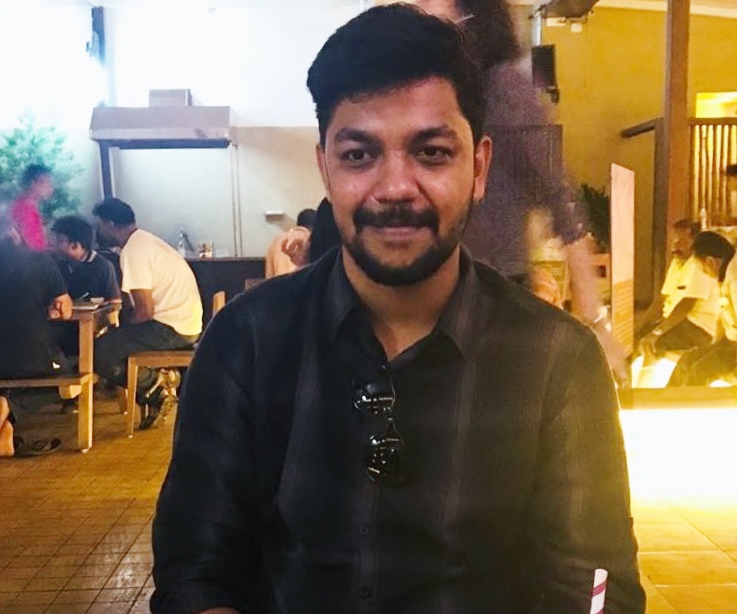 Even while graduating from one of India's top b-schools, IIFT, Gautham Sethuraman pursued his deep-rooted dream of becoming an entrepreneur by rolling out Knappily, a knowledge-based App in Jan, 2016.
Here is an excerpt from an interview he recently gave to the Editorial  Board, IIFT.
Did you always dream of becoming an entrepreneur?
No, not at all!
Three months into IIFT, one of my mentors Yashaswi Kumar pitched the idea that he had been having for a couple of years to me. We shared the view that in an era of click-baits there is a need for real knowledge, the kind that allows one to have a rich discussion on a subject. And when he said that the 5W1H framework can help a person go from knowing nothing to knowing everything in about 2 minutes, I was intrigued.
I saw it as a learning opportunity to work in a start-up, and I said "yes". I worked on my start-up after my classes were over and on weekends. Since I loved the experience, I decided to continue with Knappily full-time after completing my MBA.
How difficult was switching between careers?
After completing my undergraduation in Mechanical Engineering, I worked with Tractors and Farm Equipment (TAFE) for 13 months.
Then, when Trivone Digital Services offered me a job, I took up writing full time – sports writing, at first – because I had this urge to draw attention to something I observe, appreciate or critique. As I wanted more people to visit our website and notice what I and the others in my team wrote, I slowly started exploring Digital Marketing. I was fortunate to work with a boss/start-up who let me come up with and implement ideas. Seeing my ideas bear fruits got me interested in business, which is when I decided to pursue an MBA.
Looking back, I think except for my first decision to quit a core company, the others have happened rather organically. Yes, I had to tweak my approach here and there, but that's there with any role.
Doesn't the shutting down of so many startups concern you?
It doesn't. We have a Business section where we cover businesses (start-ups). In the knapps, we have analysed their business models extensively. It is true that investor funds have dried up as investors think that their investment has not yielded returns.
But unlike the startups that have burnt money chasing growth and market share, Knappily has opted to bootstrap from the beginning. We have over 2 lakh downloads most of which came as our readers kept telling others how good the app is.
How different is Knappily from the numerous knowledge-based apps in the market?
The knowledge pyramid looks like this :
Data -> Information -> Knowledge -> Wisdom
Newspapers and magazines have access to data and help interpret them as information. We now live in the information age, and technology has made information available for everyone regardless of region or income. But information alone is not sufficient. We want to help users process the information, and climb up the knowledge pyramid.
The challenge: we had to build an app for the knowledge-hungry, time-starved people.
Yashawi, the CEO of Knappily, got inspired by the use of the 5W1H framework (What, Why, When, Where, Who & How) during an Operations Management lecture. He felt using this on current affairs topics could help uncover everything one needs to know about the topic, and provide a 360-degree view of the topic.
This framework allowed users to learn everything one needs to know about a topic relatively quickly. And it assumes no prerequisites on the part of the reader.
The response from the market has been great. We have over 2 lakh downloads and the app is the highest-rated in the category with a 4.8 rating and 4.9 rating on the Play Store and App Store respectively.
Last year, Knappily won the Digital Consumer Innovators Programme hosted by IDG Ventures India last year. Our concept was approved and appreciated by the legendary Ratan Tata himself. Knappily was also listed in the NextBig100 start-ups by Hay Group, a US-based management consulting firm.
What would be the next big step for Knappily?
Our GK programme for MBA aspirants went overwhelmingly well. Over 1500 registered for the live session. Once that was over, a lot of them also wrote to us asking for more such sessions ahead of Group Discussion and Personal Interview. Going ahead, knowledge will take precedence over trivia. So we will have current affairs sessions in January as they prepare for the next rounds.
We're also planning to implement a freemium model. In it, we'll have the content – whatever you're reading now – for free, and we'll charge for additional features we will be rolling out.
What would be your message to budding entrepreneurs?
One thing I have learnt it is that start-ups built around strong ideas flourish more than the me-too products. So it is imperative to build unique products before rolling it out in the market.
It is important to adopt a learning mindset. We also live in an era where Ivy League lectures are a click away. It helps if you find like-minded friends/colleagues. I pick up a lot of things from my colleagues Yashaswi, Ranjith Kumar, and Siddharth Mehta.
At a personal level, I would recommend budding entrepreneurs and managers to develop a reading habit. It is one of the best ways to learn and master the best of what other people have already figured out.