The decision of moving from a cultural hotspot, Delhi to a different cultural hotpot, Bhubaneswar, in order to pursue MBA in Human Resources has been invigorating. Just like any other aspiring MBA student, I had a certain mindset before moving to a new place, which was in contrast to what the place had in store for me.
The reason I say that is because of the ideological differences, the stark diversity and various other factors that come into play when you join a b-school that's on the east coast of the country.
Keeping everything aside, academically, the management here makes sure that you learn all the basic principles of being a successful manager in the first few months, like time management and stakeholder management to get a decent head-start; and work on building your strengths (or as an HR would say "competencies").
Once you join a b-school and start settling down, in about a month or two you get hit by this bolt called the Summer Internship Program; and just like any other b-school in India, various companies, ranging from Fortune 500 to start-ups, across various industries visit the college to find an intern who can add value to their organisation.
Rejections and Experience
Before getting selected in Philips Lighting (now "Signify") Campus Sparks Program, I sat for three other top-notch companies during our SIP and faced consecutive rejections in the final rounds.
This is what every First Year needs to know:
SIPs are very unpredictable and every now and then even the brightest ones would not get selected in a company they wanted to work for!
So you need to focus on 'What more do you bring on the table for them?'
Persistence is the key to success in these cases, where almost on every single turn of the road you would find an obstacle that will eventually tend to lower your morale and break the confidence that you have acquired over the year.
I was at that very point after facing my first three back to back rejections. Fortunately, I am a movie buff and my coping mechanism was to watch documentaries of great leaders and entrepreneurs who succeeded despite all the odds. You need to find what works best for you!
Point Where Everything Changed
Before the next company came to the college, I made sure to ask the following questions to myself over and over again, be it based on a project/assignment or a topic I would be researching on:
¬ What more do I need to know about this?
¬ Is there a loophole or a counter to this approach/model/theory?
¬ What value do I add if I have to pitch this idea?
¬ How will I make sure it is implemented well and the follow up is done?
¬ Last but not the least, what's NEXT?
Being an HR, just like any other specialisation, you are expected to not only know your 'Bible' (HR Gyaan), but
'How do you show its impact on the business?' or 'How do you make sure what you are suggesting gives a sufficient ROI?'. And this was a great piece of advice I received before my Final Interview.
Now, your approach/preparation strategy can be different, but how do you make sure that in the end, you reach your destination?
Personally, for me, I went through every single article, research paper, organisational theories, marketing concepts, retro ideas, Gallup surveys, Deloitte Reports, and books from industry specialists and leaders; and started curating it all.
However, even that was not enough. The next question was how do I put them to use after all not being able to put them into use would be disappointing with all the time and effort which went into curating it!
In order to build on what I already knew, and verify or get the business perspective about things, I started talking more and more to professors to gain perspective on what I had read so far.

By the time Philips Lighting, a company that is a household name since the last 125 years, announced its intention to visit the campus for the first time, I was ready to pour everything I knew in a well-mixed cocktail of information at the right time, in response to the relevant question.
Part of you getting selected is also based on your "selling skills".
'How well can you sell yourself to the recruiter and catch their attention in a span of 10-15 minutes?' (read more on: STAR Technique, one of the most basic techniques to answer every interview question).
Internship: Being a Campus Spark
Project Title: Success Profiles and Transition Plan
What Success Profile entails?
Identifying a relevant model for success profiles, which captures the essence of the best performing talent (current performance and not potential to perform) in a one-page document
¬ Via interviews of top performing talent in the organisation for every specific role, and
¬ Filtering relevant information based on the project and overall feedback received on various aspects, like HR Policy etc.
What Transition Plan Entails?
1. Success Profiles works as the backbone for the transition plan as follows:
a. Gives you a clear picture of what two different roles require
b. Gap analysis becomes easier because of established competencies, knowledge, experience (already prepared for the two roles)
c. Key developments areas are ("Individual Development Plan") more clear and understandable by comparing two profiles.
a. Focusing on the gap areas, and building a smooth transition plan from one job role to other, For example: What sort of knowledge is required in the other role?
b. Flexibility is the key, as there is an added responsibility of performing a dual role (erstwhile & new) for a few months, until the time the replacement is not hired.
Just like a Session Plan for a training module, one needs to have a clear understanding of what needs to be done when.
¬ Success profiles can be primarily used in various areas: Talent Acquisition (with its alignment to psychometrics), Individual Development Plans for career progression, and Performance Evaluation for existing team
¬ The impact of the Transition Plan is primarily based on creating a smooth transition to achieve role clarity and reduce the role settling period.
¬ Feedback & check-in system, are two most important pillars to assure everything is going smoothly and helps to improve the program further and making sure the plan is implemented effectively.
What do you need to know?
¬ As a first year, you need to manage your time well (Gantt chart is something that I will suggest to set a particular timeline for each key project/area).
¬ Also, in order to build on a project, you need to have a strong foundation: so, by the time you reach your final review, your deliverables are well aligned and are ready to be implemented and cater towards specific areas based on your project
¬ Know your company and its core business well and understand the organisation structure well in advance.
¬ Interact with diverse people to get their inputs of what's already been happening or in place and identify the loopholes.
¬ Have a solution-oriented approach towards the loopholes recognized, or any other problems encountered
¬ Behave professionally and value everyone's time
¬ Stay inquisitive till the end: ask any and all set of questions (there is no such thing as irrelevant question or information)
¬ Be open to work under pressure, definitely aim for 100% project completion, and try to execute as much as you can in the set two months.
¬ Before pitching your work to a leader, always ask yourself, "So what? What impact is it creating?"
¬ Always let the stakeholders ask for more so that you can show the in-depth analysis of what you have done to accomplish the final result they see in front of them
¬ Always help your co-interns and your batch mates, in order to get more information and insights on what all projects are being done, and build your own knowledge in those areas by researching about it! You never know, you may just find more things to add to your project as value addition!
¬ Keep your approach, understanding of the project, and set deliverables as simple as possible: it allows you to have difficult conversations with leaders with a logical flow of communication (Do Watch: Start with Why)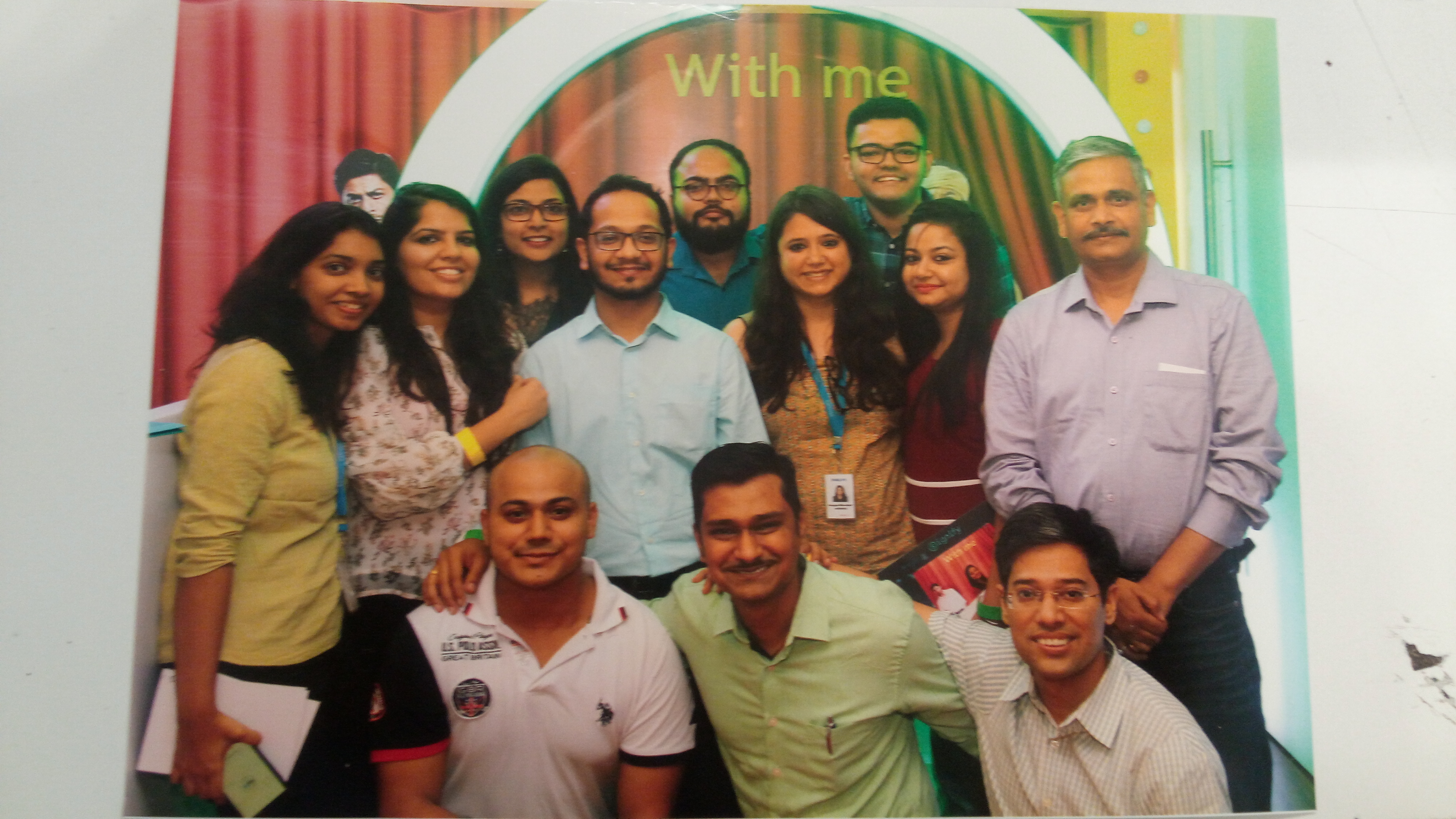 Being a Campus Spark: Experience
Every time when I am asked about my experience as a Campus Spark in one of the most reputed companies, I am overwhelmed with the level of work, autonomy and support I received from my team and the company throughout these two months.
My team works as a close-knit family, with a business mindset, in order to create maximum impact from each and every project that an individual does in their tenure; be it the management trainees or permanent employees.
Your Project, Your Approach!
The level of exposure that I received while working on the project was immense, and all of it combined with complete autonomy in terms of building my own approach was just the icing on the cake.
Philips Lighting, as an organisation, has a set directive of instilling a sense of pride in their employees and keeping them focused towards:
¬ Being goal-oriented: 'Passion for Results'
¬ 'Customer is always First'
¬ You are 'Greater Together'
And that is something that I witnessed, and practised, for these two months which enabled me to demand and deliver more from myself, both personally and professionally.
More Rewards, More Work and More Responsibility
They not only give you a project that involves starting from the scratch and setting a path for yourself to achieve set deliverable, but they also make sure that you have the room to execute what you have made (in tranches or otherwise).
My guide always reminded me of the above-mentioned ethos, whenever we decided to implement a part of my project. This continuous emphasis wasn't clear to me till the time I actually went into execution and follow up phase.
I realized that more than anything, you own your project, and you are completely accountable and responsible for its execution and follow up, if it fits the set criteria (project alignment with stakeholders).
Constructive feedbacks, guidance and support
The one thing that distinguishes my company with all my previous experiences and notions is the amount of patience, support and constructive feedback which we received as interns, over the course of these two months.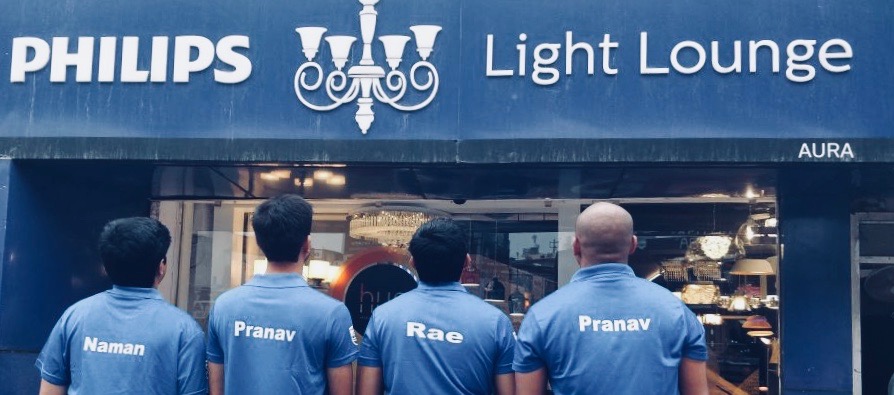 Appreciation & recognition:
Personally, the most sentimental time for me was when I was awarded the "Best Summer Intern Project – HR" by my team and various other leaders in the room. The amount of recognition and appreciation for successfully completing the project from scratch, and implementing it, was unbelievable!
I would like to thank all the people who have guided me and took the initiative by enabling me with constructive feedbacks, throughout these two months, with absolute patience and integrity.
I am grateful to my mentor, guide, campus manager, HRBP and CHRO for their constant support.
I am open to connecting with aspiring and current HR professionals/students for any support or assistance on future projects: be it the SIP or anything else.