Lessons From The Ratan Tata – Cyrus Mistry Conflict – Strategy With RS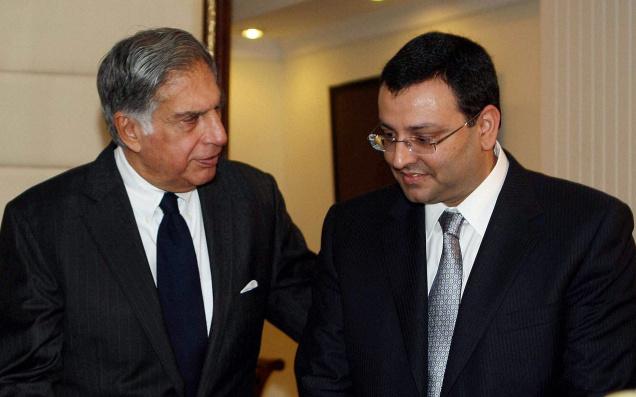 The ongoing boardroom battle between House of Tata and Mr. Cyrus P Mistry has captured the newspaper headlines.
One of the key questions being debated is whether Mr. Mistry will drag Tatas to court?
I too, pondered over this question and drew upon the knowledge I had acquired in IIT Kanpur to arrive at an answer.
In IIT, I remember reading, 'The Human Condition' (published in 1958) by Hannah Arendit which introduced me to the concept of 'vita active' (life of action) & 'vita contemplative' (path of reflection).
The book explained that a worthy human always 'reflects' on the consequences of his 'action' prior to taking it! This axiom has remained with me & on many occasions I have applied it while taking business decisions!
Let us see if Team Tata followed this axiom?
It seems they have, because before executing this coup, which unseated Mr. Mistry, they reflected upon the consequence of their action by seeking counsel from the best legal brains to get a perspicacious insight into the consequence of their action! Only when their legal counsel gave them the confidence that there action will hold legal scrutiny did they execute the action with military precision.
Team Tata did not stop here. They looked ahead & reflected on what further action Mr. Mistry would contemplate upon being delivered this body blow?
Of course, like them he would also seek council from best legal brains. To deny him this advantage, Team Tata proactively retained the best lawyers, of India!
Upon further reflection, team Tata must have felt that there action may compel Mr. Mistry to seek legal recourse to set right the wrong heaped on him – so they proactively filed caveat in Bombay & Delhi high court & the National Company Law Tribunal against any legal action that Mr Mistry may initiate.
Now let me apply the principle of 'reflection before action' to arrive at what action Mr. Mistry will initiate? To begin with, will Mr. Mistry drag Tata's to court?
I do not think so.
Why?
In 2 days since his departure Tata Companies have lost Rs. 25000 crore already. And the slide continues unabated today as well.
So if Mr. Mistry reflects upon the consequence of his actions he would realize that his family stands to be the biggest loser since they hold 18.4 % share of Tata Sons, which controls Tata Companies. In just 2 days Pallonji family has lost close to Rs 4600 crore –half a billion dollars. I am sure, older & wiser counsel in his family will prevail upon him to eschew legal battle & pursue a path of reconciliation!
Mr. Mistry will also be reflecting on the second and more personal consequences of initiating legal action. Assume that the court re-instates him back as chairman. But in such a situation will he get support from his Board of Directors to discharge his duties? The answer would be a resounding NO!
Hence upon reflection, Mr Mistry will know that his action to pursue legal battle will be futile and may end up harming him and his family the most. He will know that he should adopt a reconciliatory approach & attempt to end this episode – at the earliest.
But we know humans are emotional – and if Mr. Mistry permits his heart to rule then – he will purse a legal battle till eternity – because when it comes to matters of heart, a person does not weigh the consequence of his action – and pursues it no matter what the cost!
Now question, " what will rule Mr. Mistry's decision making? His mind or heart?" becomes moot.
Since, not just him but his family fortune is at stake and he himself is a businessperson, he may swallow his pride, ego & public humiliation and take a reconciliatory path to protect his family's fortune which is irrevocably tied to Tata's companies performing well!
Bottom Line: 1. If you wish to become a better decision maker then please reflect upon the consequence of your action/s prior to initiating it. 2. While taking business decision it is prudent to permit your rational mind to rule over your emotions.
__________________
About The Author: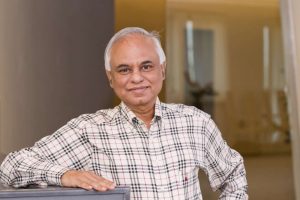 In this series, Rajesh Srivastava, Business Strategist and Visiting Faculty at IIM Indore gives you a regular dose of strategy case studies to help you think and keep you one step ahead as a professional as compared to your peers. Rajesh is an alumnus of IIM Bangalore and IIT Kanpur and has over 2 decades of experience in the FMCG industry. All previous Strategy with RS posts can be found here.