Life in Consulting by Mr. Sourav Niyogi – Managing Director, Accenture – UK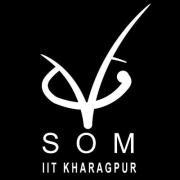 On 9th January 2015, the students of VGSOM, IIT Kharagpur witnessed a unique and enthralling session presided over by Mr. Sourav Niyogi – MD, Accenture-UK. Mr. Niyogi an alumnus of VGSoM spoke about his time back in college and his time as a consultant.
Mr. Sourav Niyogi earned his B.E. degree from NIT Silchar, in the year 1996 in the field of Mechanical Engineering and graduated from VGSoM IIT Kharagpur in the year 2001 with an MBA. He then went on to work with GE Capital followed by PWC. Mr Niyogi is currently the Managing Director at Accenture-UK.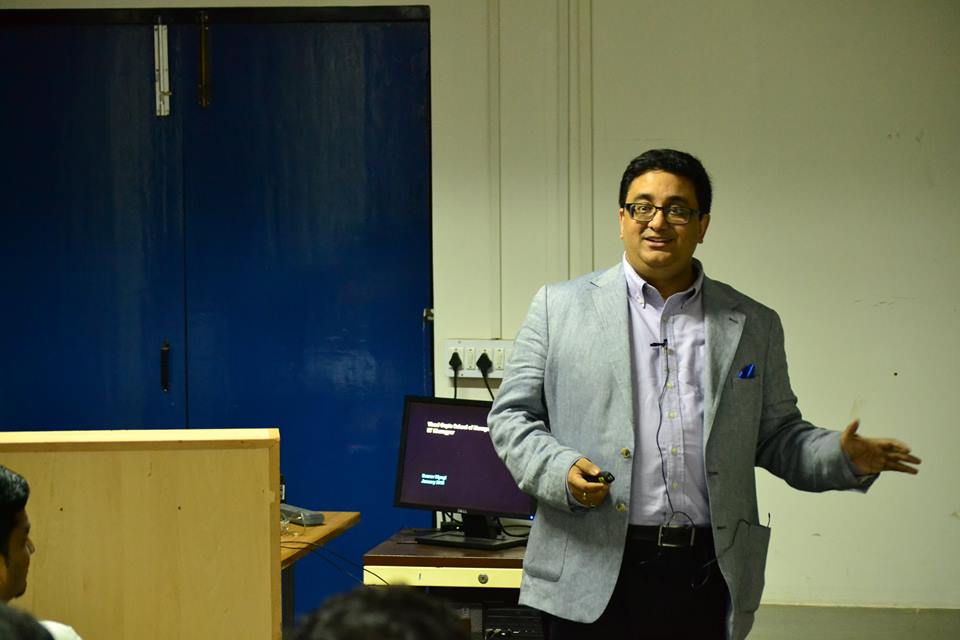 Mr. Niyogi started off the lecture by reminiscing his time at VGSoM and spoke about, how VGSoM had played an important role in shaping his career. He spoke about his career progression over the years, from being a consultant at PWC to rising to the position of an MD at Accenture. He then on to speak about the different aspects of management like,  Performance management,  developing people and operating a business and laid emphasis on how each is responsible in shaping one's career.
Mr. Niyogi faced a number of questions about consulting as a career. He spoke about what an average work day, is like in the life of a consultant. He then went to speak about the skills that one requires to be a consultant; he laid stress on the importance of soft skills and team work. He also spoke about the understanding of people dynamics and its importance in understanding social and behavioural patterns.
Moving on to the field of supply chain, Mr. Niyogi spoke about the SCORE model and its importance in demand forecasting and supply planning. He also spoke about the latest trends in the field of supply chain, the dynamic nature of supply chain and the changes in technology.
He concluded his lecture by advising the students to become more aware of themselves and their passion and interests. He also laid emphasis on the need for networking among the future managers. At the end of the 60 minutes session VGSoM students were left with a good number of key takeaways and even more points and ideas to research and ponder upon.
Follow VGSoM on InsideIIM at vgsom.insideiim.com
VGSoM Kharagpur
The Vinod Gupta School of Management is a business school in India. It was established in 1993 at IIT Kharagpur and was the first management school to be set up within the IIT system. It was initiated by a distinguished alumnus and a Life Time Fellow of the Institute, Mr. Vinod Gupta. In the year 2018, VGSoM completed 25 glorious years of its existence as a premier B-School of India. Today it is consistently ranked as one of the top 15 Institutes for business management in the country and boasts of a list of illustrious alumni holding prestigious positions in companies across the world.