Love At First Sight – Manjot Singh, IIM Udaipur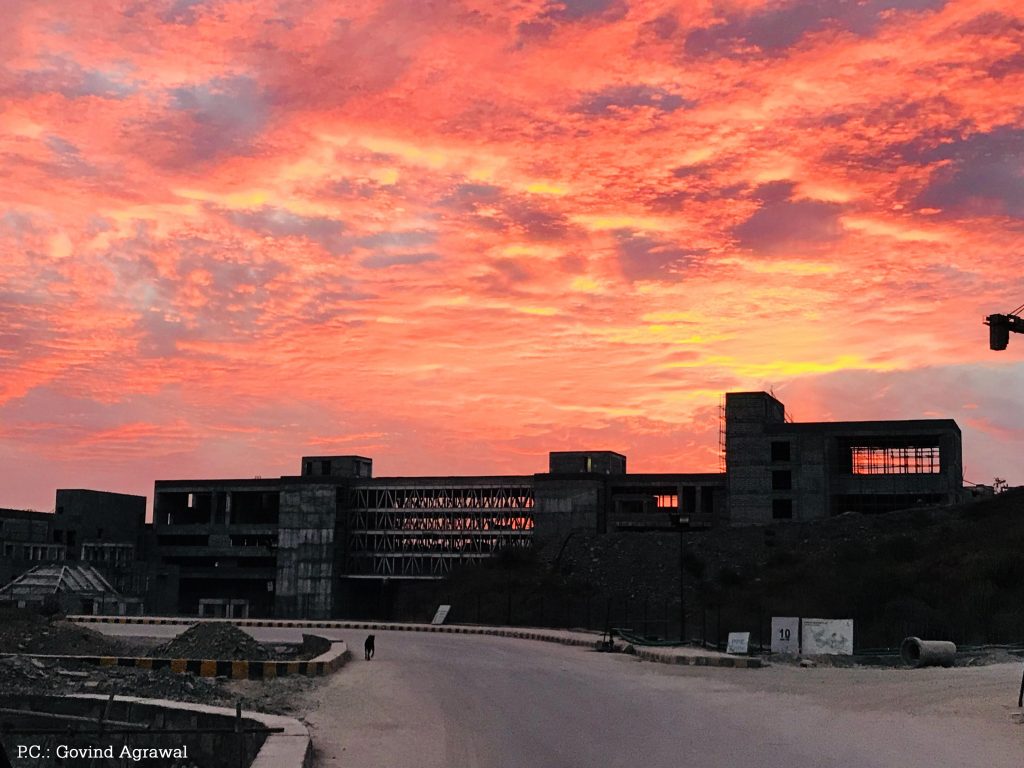 The time you set your foot in the city of lakes, you will realize there is something unique about this city. The culture here, the people here and the buildings, the forts, the walls here, all have a different story to tell. IIM Udaipur carries out this legacy in its foundation itself.
Starting from, the building itself, you will fell in love the first time you see it. Built in the mountains of Aravalli range, the view outside is mesmerizing. The building is designed with meticulous attention to detail and presents a mix of Rajasthani and modern architecture.
Coming to the Institute itself, it is something I had set my eyes upon when I decided to do MBA. We have one of the best leaders as our director. Prof. Janat Shah is friendly, and he is involved with the students of IIM Udaipur. I have personally never seen any academic head this much concerned with the students. His legacy is unmatched, and he is something we are proud to call as our director. He has fantastic plans for IIM Udaipur, and we have full faith in him.
Now coming onto the most critical part of an MBA Institute, i.e., the academics. I am both proud and nervous to say that IIM Udaipur has one of the most strict academic rules and regulations. The PGP 2018-20 batch needs to maintain 100% attendance in every subject, failing which we will face a reduction of sub-grade. Along with this IIM Udaipur has zero plagiarism tolerance policy. These things are something that only some Institutes can boast. The recruiters coming here are ensured of the best quality of students because of this.
There is another thing that is unique to B-schools, and that thing is the peer learning experience. We have students ranging from freshers with zero experience to students having more than 40 months of work experience. We have peers from diverse fields, and I especially enjoy interacting with them. But there is one thing that I'm sure is unique to IIM Udaipur. Every student here treats other students as his team member, and there is no prejudice for anyone. We help each other and share our learnings whenever possible. We all are proud of our institute. This is the number one reason that I have fallen in love with IIM Udaipur, and I am looking forward to the most exciting two years of my life!
The company I'd like to be a part of:
If given a chance to join any of the Aditya Birla Group companies, I would love to join Aditya Birla Retail. The reason for this is that I am interested in the marketing domain, and in Aditya Birla Retail, I would be able to get hands-on experience. Also, I would be doing the thing I like doing the most, and I would be extremely passionate about my work.