Making Memories At IIM Trichy

I was a person who was almost depressed at my old job where there wasn't any growth and wanted to learn new skills, enhance my knowledge. In that process, I chose IIM Trichy and is the best decision I have ever made. Right from the day one, the faculty, the administration and even the student council made us feel so accommodating and supported in every way possible. In fact, this place can be easily called as my second home.
During the first week of my MBA when I was new to the pedagogy here, had my inhibitions about the class participation and regular presentations. One of the professors walked up to me and had a small talk with which gave me courage and strength. I can never forget the motivation that I got. People can discover who they are here, push themselves to know their caliber and do things that they never think they could do.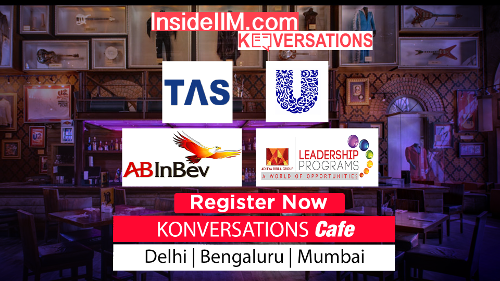 Despite having an amazing faculty, IIM Trichy's cultural committee hosts cultural events with participation from most of the students. Dance, Singing, Fashion shows and many more performances that happen here are a feast to the eyes. I started dancing again here after almost five years and it wasn't me alone but there were performers who discover and re-discover their talents again in many of such events. It is the people and the culture that makes us feel that we belong here. Along with cultural events, there are a lot of sports activities and tournaments that happen on campus that I am really proud of because of being a part of the sports committee and a national basketball player myself. Every day practice sessions of our favourite sport after a tiring day is an absolute stress buster. Students put their sweat and blood (quite literally), including me during these tournaments. Participation in Sangram was a brilliant experience where we represented IIMT and came back with hell a lot of memories to cherish for.
We just don't meet people here, we make friends and these bonds stay with us forever. I am lucky enough to find friends that support me, can confide in me, who are like pillars of strength that I found here at IIM Trichy.
Which ABG company would you want to work for and why?
If given a chance, I would want to work for Aditya Birla Fashion & Retail Ltd. As a matter of fact, I would want to work for any of the firms of Aditya Birla Group without even a second thought. The reason I prefer Aditya Birla Fashion & Retail Ltd is because of my interest in that particular area where I can use my management skills along with my interest to understand consumer needs for a better productivity. And also, I have to mention that I am a heavy shopper and working with fashion is like a dream come true.
This article is written by Tammisetty Sravani – Class of 2019