MBA In India VS Abroad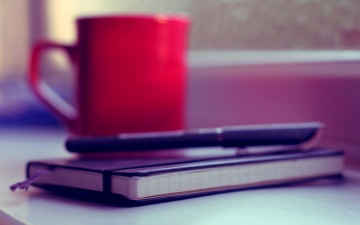 Aspirants deal with a lot of confusion when it comes to making decisions about pursuing an MBA and the pre-preparation, but here is a factor which makes the decision even more difficult for many people: an MBA from abroad.
Do you remember watching Kabhi Khushi Kabhi Gham? On learning that his elder brother, Rahul (SRK), had settled down in London, Rohan (Hrithik Roshan), declares to his father that he is going to London to do his MBA, while secretly planning to reunite his family. Next thing we know, he enters King's Cross college (which didn't even offer an MBA degree, btw) in a red convertible Lamborghini Countache.
My point being, even if you are Yashvardhan Raichand's son, pursuing an MBA from abroad is not so easy, nor is the decision to choose it over an MBA in India that simple. If you are also stuck between both the options, here are a few steps which will help you make a better decision.
Do you want an MBA?
This might sound out-of-place, given you are reading an article about whether to do an MBA abroad or in India, but you should probably reconsider this question. If you are going to do an MBA abroad, it is even more important to be sure if you want to do an MBA given the amount of moolah involved.
MBA is a means, not an end in itself. Look into the alternative routes to achieve what you want – are they more feasible, more cost-effective? Reverse-engineer your dream job by doing some good LinkedIn research.  This cannot be emphasised enough – you need to be sure about wanting an MBA.
2. Finance
There are two aspects when it comes to finance.
First, the expenditure involved in doing an MBA. Irrespective of where you do an MBA, the expenditure involved is the following equation:
Expenditure= Tuition involved + Living and other expenses + Opportunity cost of not working during that period – Any scholarships or grants that you are expecting to obtain.
Here are the tuition fees of top 10 b-schools listed by Forbes.
| | | |
| --- | --- | --- |
| Name of School | Location | Tuition Fee |
| London Business School | London, UK. (Duh!) | £75,100 |
| IESE Business School | Madrid* | € 81,600 |
| HEC Paris | France | € 62,000 |
| CEIBS | Shanghai, China | RMB 468,000 |
| Hong Kong UST | China | HKD 585,000 |
| Manchester | UK | £42,000 |
| NUS, Singapore | Singapore | SGD 62,000 |
| IPADE Business School | Mexico | $39,689 |
| York University | Canada | $99,500 |
| ESADE Business School | Barcelona, Spain | € 62,700 |
Secondly, you need to look at the average salaries of the students who pass out from the respective colleges. For Indian colleges, you can refer to the placement reports available online (also on our website, here.) For colleges abroad, you can find out the ROI based on the salary of the alumni on PayScale.
If you took a pen and paper and started calculating the approximate ROI of the degree you are planning to get, pat yourself on your back. Also add the coaching fee and application fee for these colleges in the equation, because they are far from negligible.
3. Living the dream
International faculty, world-class infrastructure and top-notch education. There is no dearth of these things if you get into a good b-school in India. But if you are eager on the international exposure and cultural experiences, and you think that you won't be able to crack CAT and get into a good college in India, it won't be wrong to go for the MBA abroad if you have the required financial backing.
Most good colleges share campus and faculty details on their official websites.
4. Long-term planning
Knowing where you want to settle down, in the long run, will make this decision a lot easier. It will become quite difficult for you to pay back your inevitable student loan if you return to India soon after finishing your MBA.  And graduates of the best b-schools in India getting hired by companies outside India is not entirely unheard of.
If you are planning to return to India after doing your MBA, you need to go back to the second point and reconsider your ROI. Because spending in foreign currency and earning in Indian just sends the ROI out of the window.
5. Work Visa
The rules of availability of work visa in different countries change drastically. Before narrowing down to a country, inquire into this matter. Some countries like Canada give work visa very easily, while others like the UK are very stringent about it.
6. International Exposure
This is a major consideration for a lot of people. This, again, differs from school to school. For example, Harvard Business School had 35% international students in the batch of 2016. On the other hand, while most IIMs don't attract international students in plenty, there are opportunities to get summer placements abroad or participate in student exchange programs. It's up to you to decide how much international exposure will satisfy you.
7. Analysing b-school rankings
Different websites and publications rank b-school based on different parameters. It is good to be aware of these factors while considering the rankings. Forbes gives 32.5% weightage to post graduate success, 25% to student debt, 25% to student satisfaction, 7.5% graduation rate and 10% to academic success. On the other hand, the full-time MBA rankings given by The Economist are based on opening new career opportunities (35%), personal development/educational experience (35%), increasing salary (20%) and potential to work (10%). Neither of these methods is incorrect per se, but you should understand which factors are more relevant to you.
Do your research. Talk to as many right people as you can. Consider all the factors before making your decision. There is no right or wrong here, everything depends on your preferences and financial standing.
In the next articles in our Study Abroad series, we shall dive into each continent individually.