A Memorable Section C In IIM Trichy

A memorable classroom experience at IIM Trichy!
Everybody becomes a bit selfish when the question arises for his or her life spending. The chart may be get started with Jesus or Krishna or Buddha, but all pronounced a common thing that is enjoy the present. Enjoyment was never a standalone symbol of merriment in past nor now, rather it always circumscribes the sour kicks we face in each moment.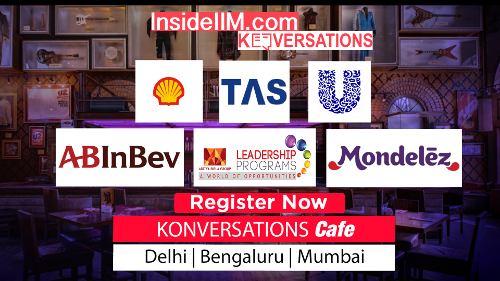 It was one of the same ruthless days which was about to snatch our self-proclaimed precious lifespan, the so-called present. Term 2, the as usual backbreaking 8:30am class. The subject was managerial communication. We were already assigned with task of skit playing in class. The skits were to be filled with business communication barriers content.
There were eight teams to play their skits. My team was the last. Let's start from beginning. It would connect better in that way. As usual starting two skits got the delightful attention of audience though a sleeping-essence being strung to it, in simple words some were still sleeping. Then it rolled to fourth when almost everyone was awake and attentive. Some were busy with phones, especially the team members whose skit plays were finished. People like me who were yet to present were also enlarging that glorified list.
Then finally it was our time to play our skit. There were wonderful skits played by team 5 and 7. Even we got our 'julla and jully', not much to do with the name, just a funny business scenario demonstration by a group of boys only. Ours was a skit on interruption and jumping to conclusion. Our content was framed upon a food providing service. Then the time was 9:55am. The class was about to over by 10:00am and people were in a hurry to leave for breakfast. Our skit was not that funny or entertaining to reign them. But a mistake by me made them stick to their seats.
I was playing a role of caterer. While representing the food list to a customer, I pronounced a Gujarati sweet in pretty bad manner. And it came to my notice when the skit ended. So how it came, that was quite funny. Beyond everyone's notice, madam was recording the whole session. In the end, she played it out loud. Everybody started laughing. It was an embarrassing situation though I didn't see it coming. So before ma'am started saying one fellow jumped to the front and demanded the sweet. Now ma'am asked him to bear the penalty of misconduct inside the class as a reduction in marks, later it was compensated. Actual setup against our team started after ma'am left class. People started singing loud the sweet name again and again. Adding to that a fellow found a related video on youtube where that sweet was again framed. Gradually it turned out to be a dancing house, everybody joined and took the chance of not having any big daddy's watching camera (cctv).
We are folks from section C. We have shared one biscuit packet across forty-eight students. We were the so-called less energetic guys (by professors)  but in the end of the first year showed an overall higher number of higher pointers from our section. Finally, my experience with section C, truly beyond imagination. I have experienced jealousy as well as the top of the mind. Indeed all incidents, those have happened in section C, are worth memorable because we never left any stone un-turned when it came to merriment.
Which ABG company would you want to work for and why?
I would like to work for Idea Cellular Limited. I am interested in marketing and analytics. The success in the telecom industry is based upon the consumer experience. Consumer experience can be impacted by its fulfillment, service assurance and billing revenues focused on customer experience. Fulfillment stands for the cycle time to take an order and ensure accurate delivery of services. This field can be developed by applying analytics like forecasting, goal setting and methods of decision making etc. Then service assurance is the field which deals with the branding and positioning. A proper communication of intentions gives the competitive advantage. Finally billing revenues, the most impacting factor, can be made simple with addition knowledge of financial forecasting. As I am well equipped with these lessons, I see myself to be best fitted in Idea Cellular Limited.
This article is written by Mahesh Kumar Nayak – Class of 2019.