Mumbai to Kochi via Bangalore: The Story Of My Summer Internship – NITIE Student's Diary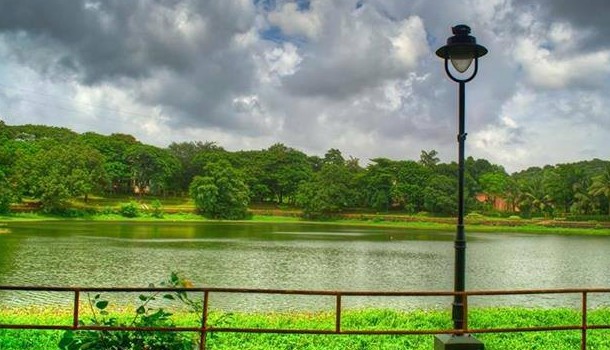 On the flight to Bangalore, twenty thousand feet above the clouds that were ten thousand feet above ground, I was mentally preparing myself for the Internship battle which was in front of me. My Internship location was Kochi, but I decided to drop by at Bharath's (my friend from Infosys) Place in Bangalore, not because I wanted to meet him. It was more in a hope that I might get a chance to meet my Ex. For an year old Break-Up I think that was too much to ask for.
I texted her as soon as I landed at Bangalore Airport and to my surprise, she read my message, but didn't text back. That was unusual of her. I held my phone in my hand all day patiently waiting for her to text, staring at it while getting out of the airport, boarding the bus, waiting for Bharath near Infosys Gate, riding as a pillion passenger on the way to his home.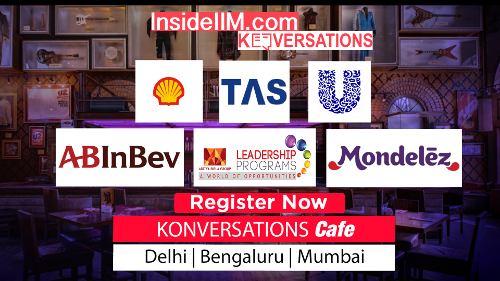 Finally, my mind diverted from it when Bharath made a wheel screeching stop outside his house. I got down from the bike that he later parked in the driveway and followed him inside his home. His mom, didn't seem too surprised with my arrival, which made sense, in view of the bond I shared with him. The fact that he always made me feel special at his home did not necessarily indicate that I was special.  It was primarily because I couldn't speak Tamil or I never wished to eat the Idli's and the Dosa's his mom cooked whenever I visited his place.
The next morning I woke up with a kick in my butt.
Bharath: "This is not your hostel,Dumbo"
I woke up immediately as I was in no mood of getting one more. A slight misplacement and I would have been impotent forever.
Bharath:" So may I know when we will leave for BTM layout?"
ME: "What, Why BTM layout, I asked with a quizzical look."
Bharath: "Come On dude, you won't come to Bangalore, to see me." 
I gave seven different reasons, but finally accepted the truth.
 ME: "Yeah Dude, I wish to meet her", I said.
He stared at me with a grave face, but said nothing.
I started thinking about calling her, wondering what I will say, if she answers my call. Even though it was almost an year, since I contacted her, but the pleasure of remembering her was slowly going away from me.
Her number was at my fingertips, but, Will she pick my call?? I opened the lid of my Six year old Dell laptop and started looking for websites to make a VoIP call. Finally my fingers were punching her number after an year of resistance. She picked up after three rings. My heart started to thump.
EX: "Hello" I went numb, I wanted to speak, but words were not coming out of my mouth. At that point of time, I just wanted to undo all the quarrels I had with her.
EX: "Hello, Who's this?" ,She said for the second time
I gathered my senses and said, "Hey, Hi!! Vipul this side. How are you???"
EX: "Ummm, Vipul…….. Yeah, I am good." I was expecting her to ask the same question, but she decided not to.
ME: "So, how's work going on?"
EX: "Good." I was taken aback a bit after hearing her one word answers, but decided to put my pessimistic thoughts on hold and opted to try for the one last time rather than regretting later on.
ME: "I just called to tell you that I am in Bangalore. I was thinking if we can meet."
EX: "Sorry, I am occupied with a lot of work so it won't be possible."
ME: "It's okk. No Problem. Take Care"
I said Bye and ended our thirty second conversation The thought that "I heard her voice for the last time", made me to feel low. A thousand words couldn't bring her back. I knew this because I had tried, neither could a thousand tears. I knew that also because I had cried. She had left behind happy memories too, but I never wanted memories. I only wanted her.
Bharath tried to cheer me up, but when I didn't, he insisted that we should party. I refused initially, but then agreed.
One down, two down, three down. Well, I thought only one beer is what I need to spin my head , but the trouble that day was, I don't remember if it was fifth or sixth. Bharath and I were not in a position to go back to his home so we choose to drop by at our friend's flat. We reached there at 2:30 A.M. and the last thing I saw was 'the clock said 2:43 A.M.'. I looked at the door for what felt like a moment, then looked at my phone again only to notice the clock said 5:38 A.M. I either fell asleep or I just stared at the door for three hours. So Stoned……. 
The next day I booked a bus ticket for Kochi as soon as I got up, boarded the bus and left for what was going to be the magical 2 months of my life.  I woke up to the alarm at 5 A.M. and looked out of the window. Suddenly it felt that the prosperous state on the south coast of India, was talking to me. 'FORGET PAST AND REST YOUR EYES ON MY NATURAL SPLENDOR' it seemed to say. The place was so beautiful that it appeared like a glowing painting. One touch and it would have smudged. I fell in love again, this time with Kerala of course.
I reached Kochi at 6 in the morning. I checked in the hotel and inquired about the places to visit in Kerala, unaware of the hectic schedule waiting for me. The receptionist handed me a brochure along with a breakfast buffet coupon and told me to eat something until she is through with the formalities. The breakfast there was like a heaven on the plate and it actually 'turned on' all my senses. I came back after that sumptuous morning meal and asked for my room key. The receptionist handed me the key and I started walking towards the elevator. I was about to step in it when the foodie inside me forced my legs to move back.
"Are the lunch and dinner free too?" I asked the receptionist.
She smiled and said,"It's free for you, Sir. You can eat as much you can."
My ears could not believe what they just heard and my tongue started to crave for more food. I would have definitely gone back, but I didn't want to embarrass myself.
I was so tired that as soon as my head touched the pillow, sleep overcame me. I woke up at 7 P.M in the evening. After I managed to open both my eyes, I started looking for the food menu. I think it was because I was sleeping that I didn't notice how long it's been since I've eaten. Feeling hungry, I ordered Paneer Tikka, Chili Chicken in starters, Mutton Biryani and Chicken Kadai with Butter Roti in Main Course and Black Forest Ice-Cream in the desert. I didn't want to be late, the next day, so kept an alarm for 6:35, 6:40 and 6:45A.M. I then shut my eyes, enjoying the softness of the bed, the smoothness of the blanket. Soon, I drifted off to sleep.  A sleep that you do not wake up easily from.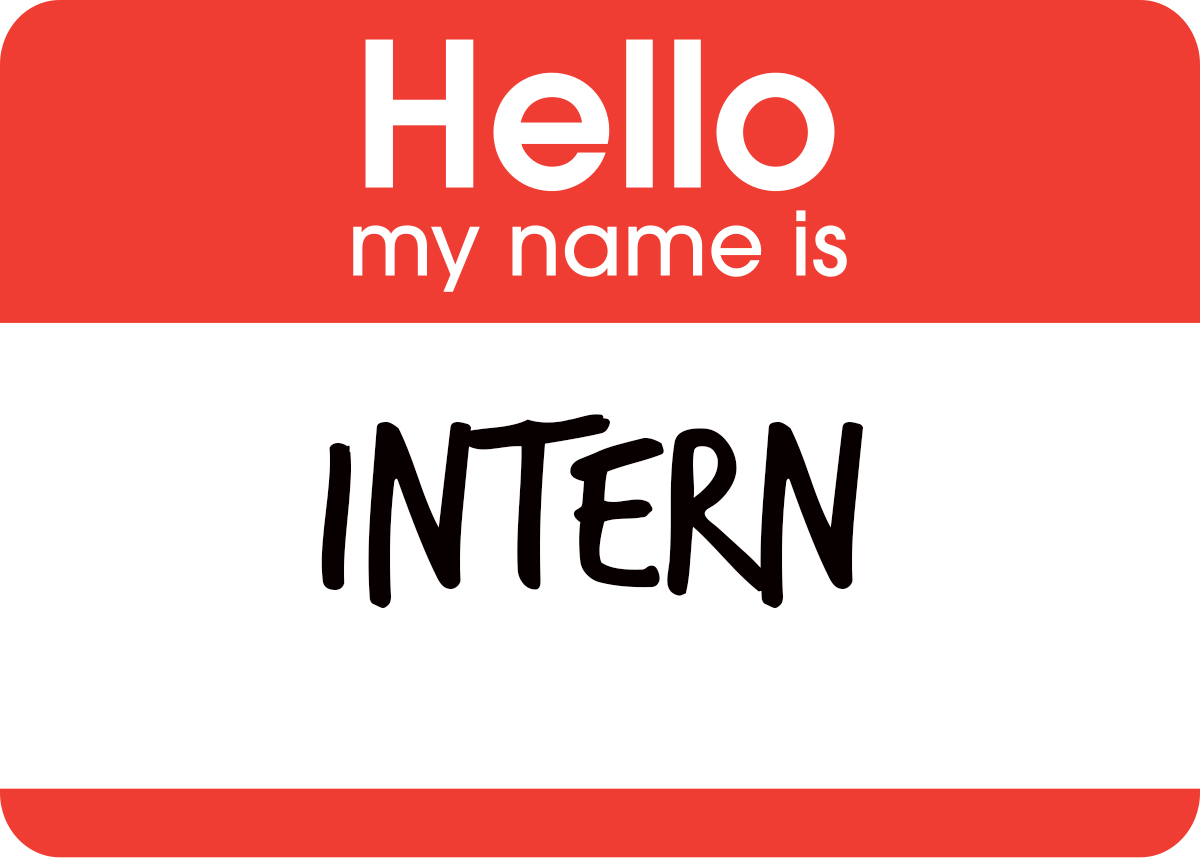 ————————————————————————————————– The next morning I woke up to my phone singing a song "Love Story" by "Taylor Swift", my Ex's favorite which meant I hadn't changed my alarm tone since ages. I wished to but as they say 'Laziness is the mother of all bad habits, but ultimately she is a mother and we should respect her'. I glanced at my phone and it was 7:30 A.M. Was I swiping the snooze button for 45 minutes???? Maybe, Yes. I got up, immediately and noticed something unusual in my abdomen. I think, the Mutton Biryani last night had made my tummy to tickle.
I got ready and the day began with a 15 minutes Auto Ride from the Hotel to the IDEA's OFFICE. Dressed properly in formals I reached there at around 9:43 a.m. The other interns who were put up in Kerala office had already reached and were waiting for me in the conference room with a notebook in one hand and pen in another. I entered the room and stood there watching everyone. With loads of question and anxiety, I could see the excitement on their face. Well, it was the start of new Chapter in their lives. I won't say mine because I was still stuck with my stomach issues.
"Hey, Hi, My name is Vipul. I am from NITIE, Mumbai", I said with a smile. I am Sorry, I am a bit late. Actually the Meat I ate last night was raw, so I am getting a lot of NATURE's Call (Loo Calls) since morning. Everyone started to laugh over that and then began a brief round of introduction.
So, there were four Interns including me Joshua from IIM Bangalore, Elsa and Gautam from SCMHRD, Pune.The company had planned Induction sessions for the entire day and everything felt like a red carpet treatment. H.R. Session's though seemed like Kinder Garden class with the only thing missing was 'finger on the lips'. Meanwhile, I had taken 7 Loo Breaks (Nature's Call) since I entered the office and life seemed way too difficult in that induction room. Every time the session ended, I ran straight to the restroom praying and hoping that nothing absurd happens. At that bit I just appealed to God to not embarrass me on my first day.
It was during Marketing session, which started at 3:30 p.m. when I finally decided that I couldn't handle more and told H.R., that I want to leave for the day. As I was speaking I felt my knees go weak. My vision became hazy and I couldn't see properly. My knees gave out and I fell to the ground.The next thing I noticed was my hands on the wheel and a nurse rolling it forward.
"Excuse Me, Sir. I am giving you a list and you need to get these tests done. The Ward boy will take you to the Laboratory", the nurse said.
Ideally, the person sitting on wheel chair should worry, but I was happy. It was a feeling that is so hard to put into words. It was the same feeling I had after my first kiss. Like everything around slowed down & it was just me and the Wheelchair.
Elsa, Joshua and Gautam who were standing next to me told they will be waiting outside until I get discharged from the hospital. I nodded and the Ward boy started to take me to the laboratory. We were about to enter the laboratory when he took a left and told me to deposit 4500 at the counter before the tests.
ME: "Hey, I am from Idea Cellular and these tests are supposed to be free for me".
Ward boy: "Sir, I would like to tell you that only the Cab Ride from the office to the Hospital was free."
ME: "But Laxmi Ma'am (my H.R.) told me that I am not supposed to pay anything.
Ward boy: "That I don't know, Sir, but you have to pay 4500 for the tests."
ME: "Ohhhkkk fine, I will pay, but my wallet is in my Bag and it's with my friends waiting outside. I will bring it and come"
Ward boy: "No problem Sir, I will take you to them"
ME: "I can walk, I will come in a minute", I said in a harsh voice.
He obliged and I started walking out. My Diarrhea can be cured with 4 tablets of Loperamide costing me less than 50, and this prick wants me to shed 4500.On your face. With that thought I came out of the hospital out of his sight and called Joshua to tell that it's time to leave.
Joshua: "You just went inside, which test you underwent that took less than 5 min?", he asked
Me: "Dude, They checked my Blood Pressure and discharged me".
Joshua: "Hey, how is blood pressure related to Diarrhea, Anyway, we will be back in 5 minutes. Just wait on." I bought the medicines in those five minutes, sat in the cab and told others the entire story on the way back to the hotel. From that time onward, I think my manager and H.R., were more interested in the well-being of my stomach than my project.
The next day cubicles were allocated and mine was next to Elsa. Our mentors briefed us about the projects and life was a struggle from then on, the office timing was 9 a.m. to 6 p.m. with an hour lunch break from 1 p.m. to 2 p.m., but that was for employees. Our timing was from 9:30 a.m. to 9:30 p.m. sometimes stretching till 11 p.m.
It was a time when there was no walking and only running! Performance was checked at every turn – Finding a Bus after work for the flat, or trying to understand Malayalam at the office. Locating a place to eat dinner was like a treasure hunt and getting North Indian food had already undergone many trials at different Restaurants. The data provider for the project behaved like a Government Clerk and Project Guides seemed to be from "The world's toughest people to be with". Work deadlines sometimes made me feel inefficient and I felt, more than Supply Chain Management, I was into People management. Life was tough that time, but I was learning, performing and improving.
Meanwhile, in all this fuss, Elsa and I used to switch projects. I used to work on her H.R. Project and she on my S.C.M project. The two months went like a flash and all of a sudden it was 5th June 2015, the Presentation Day. It was 8:30 in the morning and I had been awake for 27 hours. My presentation was scheduled at 11 a.m. and I was giving final touches to it. I decided to complete the rest in the office, went for a bath and left for the office. I reached office at 9:30 a.m. and noticed Elsa and Joshua in suits, Gautam who was yet to arrive would also wear one and I wasn't even wearing a Tie, forget the suit. It reminded me of my junior school days when I was made to stand with my hands up and belly exposed in front of the whole class for being the only one to not to complete the homework. Such a bad feeling it was.
I was preparing myself for the questions the panel might ask when my H.R. came to me and said."There is a call for you, Vipul. Gautam wants to talk to you".
My phone, which I had bought during the British Era had finally given up two days ago, so receiving calls on someone else's number had become usual for me.
Gautam: "You took the room key with you Vipul, how am I supposed to close the door now."
Gautam and I moved in a 1 BHK flat after the initial 10 day free stay at the hotel and to add on to that we only had one room key. I started looking for it and found it in my shirt pocket. This meant I had to go back and be back in 50 minutes as it was already 9:40 and my presentation was scheduled to start at 10:30.
ME: "You close the door and leave for office, I will be there in 20 minutes."I told him and left immediately without informing anyone.
I couldn't even book an UBER since my phone was not working. I somehow got an auto and left for my flat. My clock kept on ticking faster and it just seemed as if I was marking time while life was rocketing past. I told Auto driver to drive fast and if I am able to reach back in office by 10:30, I will give him extra 50 bucks. Little did I know that auto driver will transform into Vin Diesel (from Fast and Furious fame) and the auto in some super car. I could sense auto zooming past car, bus, motorbike and what not. I somehow reached office at 10:25 a.m., handed extra 100 bucks to auto driver and ran straight inside the conference room where everybody was waiting for me. The presentation went well and it really felt like an accomplishment. What an eventful journey the Summer Internship had been.
I was so busy preparing for the presentation that I had forgot to check my mails since two days. I saw a plethora of mails in my inbox and I started glancing through them looking for important one's only to notice an email from an unfamiliar name.
"Hello Vipul,
I am an MBA aspirant and I need your opinion/suggestion. I have converted IIT Bombay, IIM Ranchi and NITIE and now I am confused which one to join.Kindly revert.
Regards, Gourav.
It was then I realized that this Summer Internship made me to forget almost everything. My Ex, My College and even the fact that I will be Senior when I will be joining the NITIE now.    
THE END