Myth Buster – Sameera Puli's Internship Experience At Texas Instruments – IIM Bangalore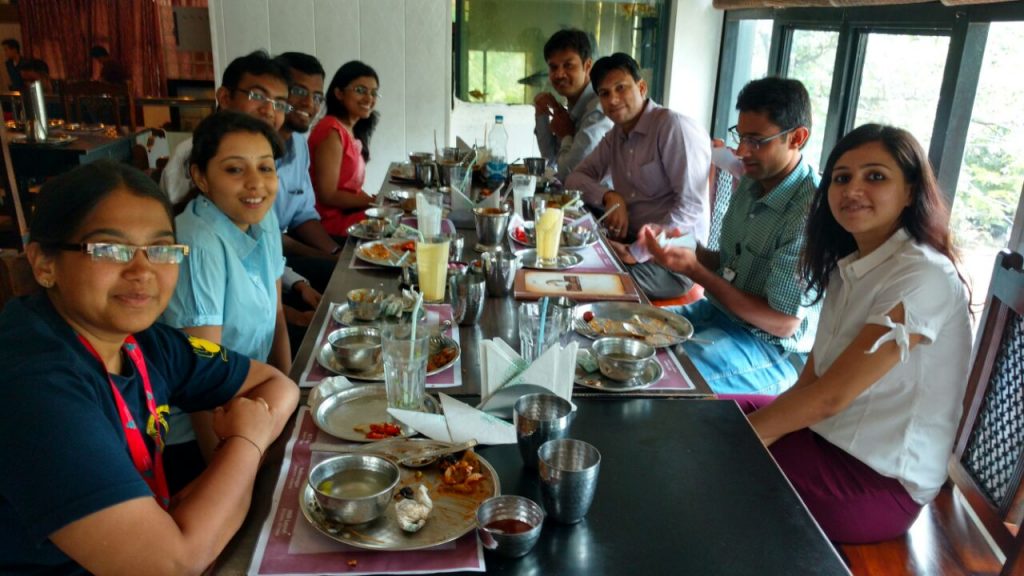 April 4th 2016 – First day of my internship, the day it all began – Entered the organization with lot of enthusiasm and a pinch of nervousness. A lot of things were running in my mind about the unwholesome life of corporate people and their culture. But I never imagined that all these thoughts would be shattered in just a couple of months. I felt so at home, within days' time I became part of the team and I felt myself as a Tier not as an intern anymore and that is all because of the excellent team I worked with. That day is the start of two months of wonderful journey which I would cherish forever.
I was selected as a Financial Planner at Texas Instruments (TI). I was really very excited about this offer because it's the place where my two passions meet – Technology and Finance. My first week in TI was a roller coaster ride. I was on cloud nine as they assigned me the project which I wanted to work on. We developed the road map and divided the whole work into small modules to execute the project effectively. For my project, I had to wear the hat of forecast wizard to predict the company financial status for next two quarters. The first step to forecast any expenses is to understand various expenses.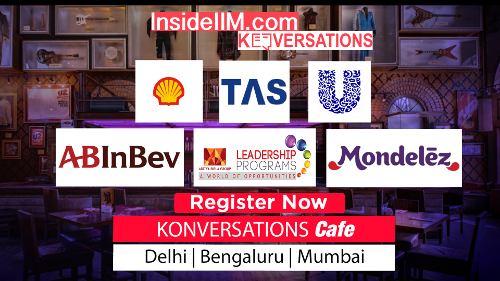 For the first two weeks, I spent lot of time analyzing various expenses, observed the quarter wise trends and identified reasons for the same. After that, I worked on the long range planning – estimating the revenues and expenses of TI India for the next five years. This data need to be submitted to government of India to get renewal approval to be a part of Software Technology Parks of India (STPI). It's really unbelievable to see the amount of trust they have on an intern. I was very grateful for such an opportunity.
My internship at Texas Instruments busted every myth I had about finance sector and the corporate world. I will take you through a few:
Finance jobs are hectic: Unlike normal Finance jobs which are very hectic and challenging, mine was a challenging one with lot of fun. My internship requires knowledge in Financial Accounting and Managerial Accounting. It's exciting to implement the things learnt in class in real life situations. Both learning opportunity and responsibility are huge. I got shocked when I came to know that my forecast will be reviewed by head of TI India.
Work life balance is impossible in corporate sector: When your work is a lot of fun and part of your life, what's the need of thinking about work life balance when both are integral part of one another. My daily routine can make anyone envious. I start my day in office with reading newspaper at reception and ends with the gym in Texin (Socio cultural club of TI with all facilities like indoor badminton, football courts, yoga, dance classes and what not).
Finance is mostly desk job: Before my internship, I thought that finance department people work in isolation and communication is not a major thing but during my internship I understood that finance is the only department which needs to communicate with every other department in the organization. To forecast my expenses, I need to interact with each department about plans and expected costs for the same.
Key Learnings:
Taking the complete responsibility of work – On the first day, I was asked to write what I expect from my internship and what work I want to do during the period of two months. After I submitted my proposal, to my surprise they told me to follow my own plan. It's great to have freedom to drive the project according to my own will.
Best way to learn things is by doing it – As I mentioned about my first week previously, on the second week of my internship, I was given a huge excel file and told to forecast next five year financial data. I have no clue what that data is about and how to handle it. But my learning curve is steeper in this one week compared to any other week. Not only related to work, I learnt golf by organizing a golf tournament for finance and procurement teams.
Every mistake is a part of learning experience – During my midterm presentation, I stated a financial number which was not supposed to be shared before HR and everyone else. I went to my director and apologized for the same then he told me it is all part of learning process. I never expected a boss to be super cool.
On the whole, Texas Instruments is a great company which emphasizes on all round development. Every day I was excited to go to work. Surpassing my expectations I used to really feel energized to see something going on every day in office like Earth day Celebrations, Bring your child to office day, fun Friday, cycle to work day, Do it Yourself (DIY) events and the list is endless. In addition to that, access to Kwench, an online library helped me to read four books in that two months. Overall, I learnt about the complete financial cycle, learnt SAP, read four books, started going to gym, got an idea about golf, above all of that I met an awesome team and earned friends whom I will cherish forever. Eagerly waiting to be a part of TI again and want to meet everyone as soon as possible (Waiting for a PPO…).
——-
About the Author:
Sameera Puli is an avid reader, curious individual who likes to learn new things and a lover of paintings.