The Next Step Of My Life At IIM Trichy

Why and how you chose IIM Trichy?
Dreams do come true! I realized this when I got admission letter from IIM Trichy for PGPM course. Out of all the other offers of B-schools at my hand, I choose IIM Trichy after researching on its past history of year over year growth since inception in terms of academics, extra-curricular activities, and market reach of the institute. IIM Trichy has a growing brand image backed by approx 35 permanent experienced faculty, well designed 170 acres new campus that is equipped with hostels, library, and sports facilities. My parents also favored the institute by considering its well maintained residential campus.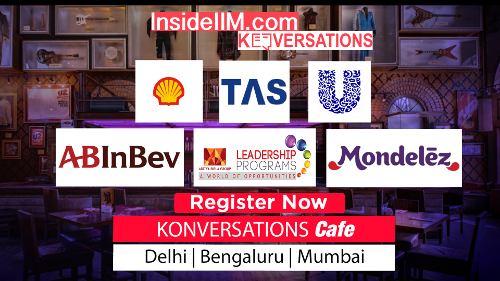 Another factor that influenced me was the city Tiruchirappalli ("Trichy") that is well connected to the potential corporate markets like Mumbai, Bangalore, and Chennai and also its international airport expose the institute to the foreign markets. I am also an aspirant of studying some portion of my course abroad and along with all the above benefits this institute also offer an exchange program with multiple prestigious universities that too at a very reasonable cost.
In general also the city is a famous place to explore the historical monuments that includes Rockfort, Ranganathaswamy temple at Srirangam and it has a good pollution free environment compared to other cities of the country.
Finally, I have joined the IIM Trichy and its been only one week here in the campus but already got this feel that this two year PGPM course at the institute is very well structured and planned, not only on the academics terms but each student is rigorously trained on many other extra-curricular activities. Also, the students are actively involved in inter IIM competitions, corporate competitions, organizing and attending guest lectures, working on new initiatives. In a whole, IIM Trichy is a place full of active energetic people learning different domain through multiple methods to ultimately become tomorrow's leaders. This year IIM Trichy became a first IIM to achieve approx 1:1 gender ratio which shows the institute's contribution towards women empowerment and influential work for the country's growth.
Overall, I am very much satisfied and convinced with my decision of pursuing MBA from IIM Trichy and I am looking forward to give my best to explore the various opportunities coming my way and to take this brand image of the institute to maximum heights by being a valuable part this brand.
Which ABG company would you want to work for and why?
I want to pursue my career in Marketing and I would like to work for Aditya Birla Fashion and Retail Limited ("ABFRL"), a subsidiary company of the Aditya Birla Group, manufactures and distributes branded fashion apparel and accessories in India. It operates through Madura Fashion & Lifestyle and Pantaloons segments. If given the opportunity, I would like to channelize all my marketing learning/skills to fashion industry because this is something that comes under my interest also and by doing so I would dream to be a part of this growing firm and contribute in all possible way to achieve the future goals of this firm. I would like to start rural fashion campaigns under the firm's CSR activities as an initiative from my slide to integrate and enhance the Company's market reach in the fashion and retail industry.
This article is written by Pradeep Kaur- Class of 2020