Of "People" And "Results" : My Take On Summer Internship At Capgemini – Manish From IIM Bangalore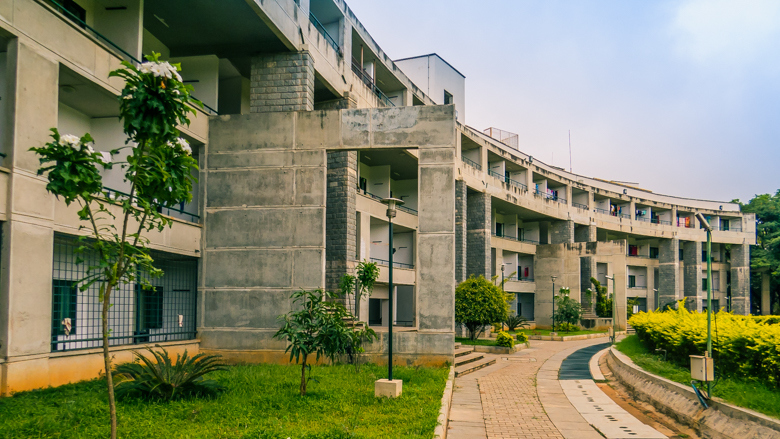 "Fun & Learning"," People"," Opportunities", "Exciting", "Beautiful Campus", "Result Oriented", "Nice HRs" 🙂 –
Shouted few of the interns at the top of their voice when we were asked by HRs to describe what comes to our mind when we see Capgemini. The two HRs in the induction room were certainly being ecstatic. This marked the beginning of our awesome two months of internship at Capgemini. This brainstorming session was followed by a  unique activity to welcome new joiners in the Capgemini family wherein an employee has to put his hand imprints on the "Ace of Spade" logo and grab some goodies. The induction program at Capgemini usually lasts for two days that include overview about the company, business units, HR policies, internship timelines, PPO assessment and a quick interaction with the mentor and HR business partner.
I was assigned to the Infra group as an Operations Management Trainee. The project included building a balanced scorecard dashboard solution to monitor various key performance indicators within the Infra group. This dashboard would be used by the management to track the performance of the tower and make strategic decisions to achieve the desired objectives and goals. Like a warrior who starts a battle with a Sword and Shield, I started working on the project with a "Project Scope" and "Project Plan".
The bunch of interns was as diverse at it could be with students from IIMB, IIFT, XIMB, SIBM, TAPMI and NMIMS. We would frequently make plans to go for outings during weekends and discuss about it throughout the week only to end up cancelling them and start with a new plan on the subsequent Monday. However, we never missed out on a chance to go outside for tea every evening while enjoying the awesome Bangalore weather. The various engagement programs for interns like "Selfie with Mentor" and "Online Quiz" would often come as a surprise between regular work schedules.
An internship at Capgemini is a balanced mix of learning, hands-on experience and networking. I was given an opportunity to explore my capabilities and potential to bring out innovative ideas, while at the same time, guided by a mentor at each and every step whenever needed. One of the best thing I experienced in Capgemini is the accessibility to the senior management and leadership team. We could reach out to anyone in the hierarchy without even worrying about protocols. Our Vice President for the Infra group would often go to employees and have a small talk informally.
As I look back to those days, I realize that we hardly get a chance to be an employee as well as a student at the same time. This is possible only in summer internship. It's a perfect blend of work pressure, deadlines, enjoyment, party and cossetting.
In short, "A must have and unforgettable experience !".