How To Prepare for Case Interviews – Summer Time Madness – Reliance & InsideIIM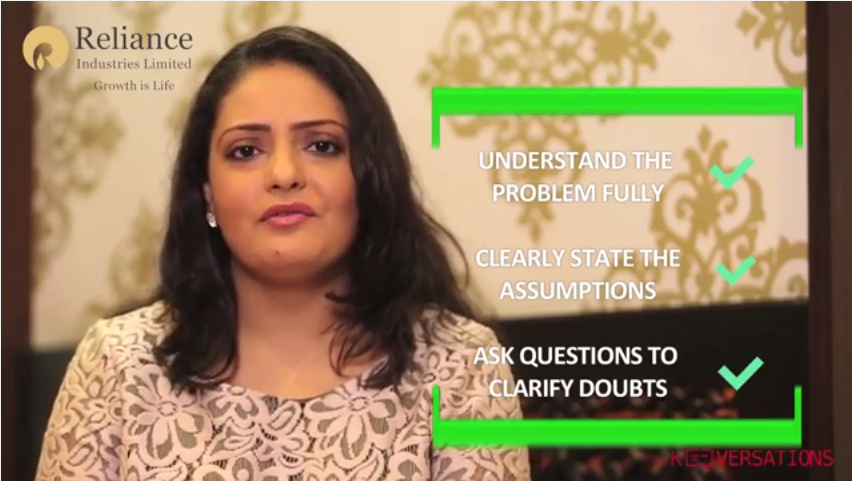 This is the 6th episode of 'Summer Time Madness', our 10 Video Series in association with Reliance Industries Limited.
What do recruiters look for when they put forth a small business problem or a case in front of a candidate? Are they actually looking out for an ultimate response to all the problems? Is it important to zero down on one final answer or give a broad overview? The key here is to highlight your ability and the zest to solve a real-life problem.
In this video,we dig deeper into this segment of interviews and aid you develop the right approach through some interesting real-life business cases.
Learnings:
Approach the problem in a structured fashion and try to understand it fully before jumping on to the conclusion.
Do not make assumptions. Get your doubts cleared by questioning. It is important to get the right hold of basic facts to move ahead and deliver a reasonable solution to the case.An alternative to this could be stating your assumptions clearly at the outset.
Do not panic if you are presented a industry/sector outside your area of expertise. Case-Study interview is a test of analytical and reasoning skills and not your level of industry knowledge.
Ask for additional data only after you have analysed the case thoroughly. This will also mitigate the possibility of you getting lost and while time over irrelevant points.
Finally, reflect your thought process throughout. Consider such interviews as opportunities to hone your skills rather than viewing them as a part of a hiring process.
You can find all stories in this series here
'This is a Promoted Feature'