"We Look for People who Respect Team Work and Collaboration" – Rashesh Shah, Co-Founder,Chairman & MD – Edelweiss – IIM A & IIFT alumnus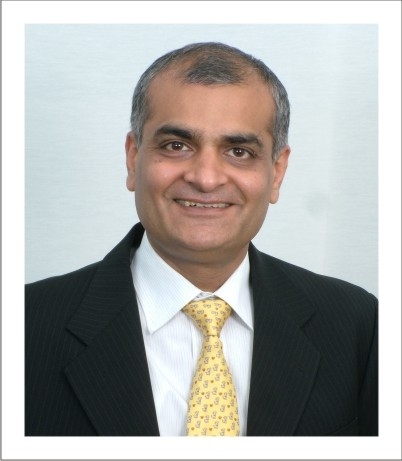 Staying true to the 'Make in India' spirit currently prevalent in our country, we bring to you a conversation with the creator of one of India's biggest Financial services companies – Edelweiss. Edelweiss Financial Services has been a truly remarkable Made in India financial services firm which has grown admirably over the last 2 decades. Edelweiss competes with the biggest and the best financial services firms from India and abroad.
We bring to you Mr. Rashesh Shah, Co-Founder, Chairman and Managing Director of Edelweiss Financial Services in our ongoing series of Career Perspectives. He is an alumnus of IIM Ahmedabad and IIFT.
In the interview below, he describes how he started off and the support he received from his family. He talks about how Edelweiss believes in building businesses in the worst of times. He also shares his passion for staying fit and competing in Marathons and Triathlons.
Entrepreneurship is glamorous now. But at the time when you took it up, it must've been a much more difficult proposition. How did you convince near and dear ones about your decision to take the plunge, and how difficult was the decision to make?
When I was mulling over the idea of starting a merchant bank that focused on high-growth companies and capital markets, the post-liberalized environment was abuzz with entrepreneurial activity and these new-generation entrepreneurs needed capital. My parents and wife Vidya encouraged me to take the risk. We needed their help to raise the Rs. 1 crore to apply for a license at the time. Just as we were making our application to SEBI, the rules changed to a minimum capital requirement of Rs. 5 crore and our entire business plan changed. But the change was a blessing in disguise, because it forced us to do purely advisory work on private equity syndication and mergers and acquisitions. That became our calling card. So it was no cakewalk, but the setbacks constantly forced us re-calibrate our game plans, often with more promising results.
What was the role played by your family in the entrepreneurial journey?
I come from a purely commercial, business family that used to deal in stationery items, exercise books, etc. In hard-core Gujarati families, it is not always considered worthwhile to pursue higher studies when there is a flourishing family business to take care of. But my family played a key role in my decision to break away from the mould from the start. I was amongst the first in my family to study in an English-medium school when my elder cousins and siblings were studying in the Gujarati medium. I then did my BSc in Statistics with a one-year diploma from the Indian Institute of Foreign Trade, and then a two-year MBA from IIM – Ahmedabad, after which I was recruited from campus by ICICI Bank. This corporate path was an unusual deviation from tradition for my family, but it is entirely to their credit that they not only supported me in spirit, but financially as well. My father mortgaged our Pedder Road apartment to raise seed capital for Edelweiss, and my wife Vidya, worked part-time as CFO till 2007 and now continues to head EdelGive Foundation.
How did you handle challenges like raising capital, hiring talent, navigating the regulatory framework, and managing the risks in your business?
What has worked well for us is that we have always used a slowdown in the environment to expand into adjacent business areas. So, for example, while we were entrenched in investment banking, we wanted to ensure growth in a business with a larger market size. That's how we got into brokerage. The advantage for expanding in bad times is that you have room to strengthen the foundation, hire great people, and keep costs under control. At the same time, the top management has been fairly stable through our expansion and has led the group from the front. As far as navigating regulatory issues are concerned, India's environment tends to be fast-changing. We have been able to adapt to changes in the macro-economic environment, though ideally, a stronger planning system at the central level would ensure that businesses like ours are not just reacting to these changes. 
What is your advice to someone wanting to start a financial services business in India? How should they start?
Financial markets in India are still underdeveloped and there are many opportunities. But as with any new business, you must identify a need and have the first-mover advantage.Keep the aspiration and the passion for what you started alive, and work hard to achieve scale. Executing grand ideas and scaling up can be tedious and beset with setbacks in the short-term, but your aspirations can give you the energy to ensure you never lose focus of the dream, or get lost in the murky waters of everyday fire-fighting.
You are famous for your risk management- what's the key to weathering all kinds of volatile markets?
I believe all financial services companies are about people, risk and cost management. We have sound risk management practices and frameworks manned by experts. For example, we have instituted the Edelweiss Global Risk Group, a nodal point for all risk-monitoring and management issues, and constantly evaluate ways to de-risk our business model. We follow a culture of institutionalized paranoia. Our risk philosophy is emphasised by its inclusion in our business guiding principles "We will respect risk". We have a strong risk culture ingrained in our employees, as they are trained to ask the following questions every time they are faced with a risk decision, "Is it worth it? Can we afford it?"
Edelweiss is one of the most amazing prop trading houses across asset classes. But in your personal book are you an investor or a trader?
The culture at Edelweiss is of long-term investing, especially in a counter cyclical manner. We believe in an active treasury approach for liquidity management and efficiency. Generally, we follow more institutionalized trading and investment practices rather than an individualistic approach.
 You have made many big decisions – acquiring Anagram, IPO timing, as India's largest prop trader – what framework do you use when you have an important decision to make?
Most of these decisions have been outcomes of a very consultative process. The idea is to have debates and discussions and divergent views and then make a unified decision. Diversity in views is the best way to manage complexity. For example, Anagram's reach and diversified client base were the key reasons we believed it would give impetus to Edelweiss retail broking and distribution business. But as with all our decisions, it was not an arbitrary one. We gathered views, passed it through a sieve and looked at it from every angle and outcome. Our early setbacks and the growing strength of our organization has taught us to also Plan B & Plan C approach for any of our decisions.
 How did IIFT and IIM-Ahmedabad help you in your entrepreneurial journey?
These institutions were invaluable to me in developing an understanding of financial concepts and financial services industry. Along with conceptual knowledge, what they instilled in me was a lot of ambition and aspiration. I think the environment to promote enterprise and offer a good incubating ground for ideas is an equally important characteristic of any good B-school, as imparting formal education. I met a lot of amazing, talented, smart and ambitious people at school and the environment where you spend those crucial years can teach you to be a self-starter, be hungry, and build strong values.
What qualities do you look for in an entry-level MBA graduate (class of 2015) joining Edelweiss?
While we look for people who are high on aspiration, what is more important is they respect teamwork and collaboration. So we specifically look for team players who are committed to finding solutions within these established systems and are able to integrate themselves into the culture of the organization.
How do you manage to find time to actively participate in your other passions like marathons, triathlons, etc.?
I've always been enthusiastic about fitness and start my day early, at 5:30 am. I prefer to train early in the morning as the body is well rested and has had 6-7 hours of sleep. You need a lot of time for training for marathons and triathlons. I am constantly travelling and unfortunately, my busy schedule leaves me with little time to train for a full marathon. But I do try and squeeze in a run whenever and wherever possible.
Do you think subjects like HR and OB are not given enough importance by business schools and business students?
To be fair, I don't think schools can give more importance to these subjects. They are hard to teach because they essentially revolve around people, and the unwritten culture of a company, and in that sense they are soft subjects, mostly self-imbibed on the job. Management schools offer a perspective and focus on making people smart, but how you apply that knowledge in business, to the real world and real people, depends entirely on you.
Read more Interviews from Illustrious Alumni in our Career Perspective Series 
Read some Summer Internship Experiences in Edelweiss Financial Services here
Read about Entrepreneurship here