Rethinking The Definition Of Having A Dream – My Crazy Friends At IIM Trichy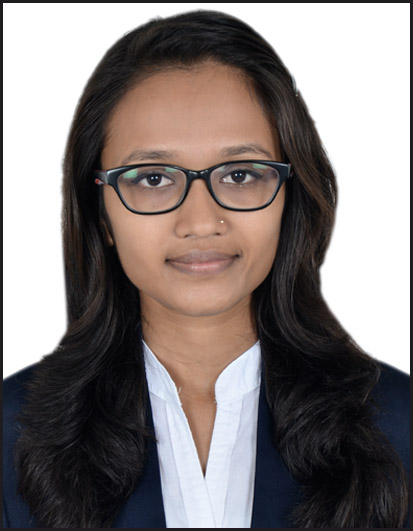 I joined IIM Trichy on 25th July 2018. I came from a joint family and IIM Trichy has perfectly replaced it. We are one family at IIM Trichy. It is home away from home. One of the best part about IIMs is that we need to break free of our protective shield and make new peers. And at IIM Trichy, we get to learn a lot from our peers.
So, I am writing about my crazy batchmates who have made me rethink the definition of having a dream.
Reshma Kris:
The youngest one of our batch is the powerhouse of talent. She dances, writes and composes songs, writes stories and poems, and was also the gold medalist of her Undergraduate College. The best part is that she is self-taught, and still excels at these fields. As the saying goes, "hard work beats talent when talent doesn't work hard". She is also weird at times as her hobby is astronomy and she has predicted most of the things in my life accurately.
The aim of her life is to inspire others to pursue their passion and especially focuses on the underprivileged children. The one thing that I learnt from her is that You are never too small to make a difference.
Syam Prasad:
He is the funny guy of our class. He has a weird sense of humour that makes us break into riots of laughter every single time. We are in the same project team for 2 subjects – Managerial Organisation and Marketing Management. And every time we gather together to do our group projects, Syam stuns us with his out of the box thinking. Not to forget that his jokes are the primary part of our group meets. He loves travelling alone and always talks in length about one of his solo travel from Mumbai to Rajasthan to Agra to Hyderabad. Yes, we even by hearted the incidences that happened there and the people he met there because oh boy, he loves saying it over and over again. His Bookshelf has more storybooks than subject oriented books and he secretly owns a bundle of his writings which would have become top seller books had he published it. He is an active daydreamer and it's still a mystery as to how he manages academics and his dream world. The one thing that I wish to learn from him is the art of controlling emotions, and yeah he is a master at it.
Which ABG company would you like to work for and why?
I would like to work for Aditya Birla Chemicals. The motivation behind it is that I am passionate to pursue career in Chemical Industry. To equip my knowledge for the same I did my graduation in Petroleum Engineering with my major in Downstream. As ABG Chemicals is one of the leading industries of bulk and specialty chemicals in India and overseas, It would be a great platform to utilize my skills while fulfilling my dream.
– This article is written by Priyanka Pawar- Class of 2020