The Right Fit – How To Choose A B-School
After all the hustle, clearing the competitive examinations, going through the rigorous GD-PI process, we all undergo a mental fight when it comes to finally choosing a b-school. Selecting a b-school is quite a major decision as it decides not only the next two years of your life but this decision has a great impact on your professional as well personal life. The more you talk to people to take suggestions, the more you get confused. Surely every person is different and so are their preferences and judgements while making such a decision but there are some points which one must keep in mind before coming to a conclusion.
1. Placements – no matter how much we try to ignore this criterion and try to convince ourselves about the idea of not thinking about money, it is one of the major decisions when it comes to selecting a b-school. After all, no one would pay 15-20 lakhs to get a package of 5-6 lakhs in return. So do read the placement report of the respective colleges thoroughly and trust me no college puts their actual figures (they are always hyped, trust me, always!). So, accordingly make a decision, never rely on the average package as it disrupts the entire figure, look for the median package.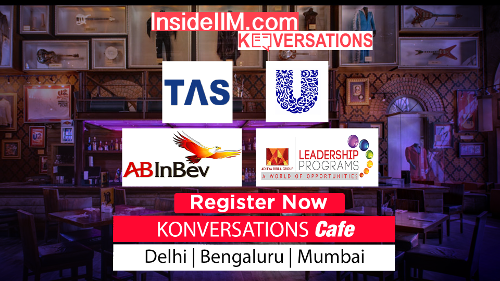 2. Preferences and Interest-
The first and most basic rule is to understand the subjects and fields that interest you. Identifying your preferences is essential as it will help you in choosing the fields for which you possess the required skill set. Figure out the subjects that you are good at and what your skills are. On the basis of this pick the specialization where you will be able to perform as well as enjoy the work.
3. Alumni Network-
It is one of the most important criteria as networking is one of the essential aspects of MBA, your college alumni play a major role from comes to bringing companies to the campus to promoting the brand name of your college. The better the alumni network, better is the goodwill of the college in the market.
4. Batch Size-
 Yes, it is always good to have competition as peer learning plays a great role in your b-school journey. Every person you meet is good at something and the more people you meet, the more you get to learn. But when you go in a college where the batch size is huge, it becomes difficult to balance things as the completion increases and everyone wants to come first in the race.
5. Profiles Offered-
Though placement is an important criterion one must not rely only on the packages offered because as long as you are not enjoying your work, no amount of money will make you happy. So do go through the profiles offered according to your preference of specialization and then make a decision.
6. Return on investment-
There are many people who take an education loan for paying the college fees and even otherwise ROI is an important factor which must be considered as the fees of b-schools are quite high, so before making this investment one must analyse if the college or the course opted is worth the money.
While these are just some points, there are plenty of other factors which are taken care of while deciding your b-school so one must brainstorm really well before coming to any conclusion.
And apart from your professional life, these two years give you an experience of a lifetime and give you loads of memories that you will cherish forever. So chill, take a deep breath, you have made it this far, and you have the capability to achieve anything that you truly desire for. And believe me whatever decision you will take would be a good one as there is nothing such as right or wrong, its perception, so do weigh the pros and cons of the available options you have and make a decision accordingly and give your best in whatever you do and wherever you go!
AYUSHI HIMTHANI
A simple girl from the city of lakes, Bhopal. loves to explore new things and meet different kind of people. A Bcom hons graduate. Currently pursuing PGDM-IB from KJ Somaiya Institute of Management and Research.All she needs is a perfectly made cup of coffee to accompany her procrastination. A friends fanatic and a dog lover!