What Is The Secret To Cracking the GD-PI At Top Indian B-Schools | Part – 2 | The GD-WAT

Click here to refer to Part 1.
The second stage in the selection process of b-schools is a personality assessment stage. Various tools such as group discussions, essay writing, case discussions are used to assess candidates' aptitude, leadership ability, general knowledge and personality.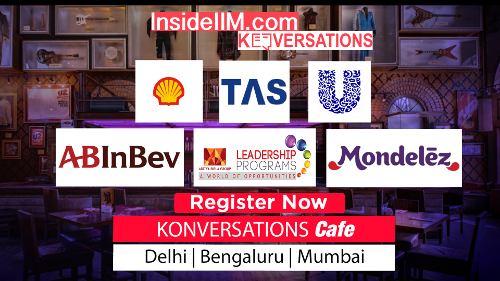 The GD-WAT (Group Discussion-Written Ability Test)
Here's how most GD-WAT work
Normally 6-10 candidates are formed into a group and are given a specific situation to analyse and discuss within a stipulated time limit.
The WAT usually happens before the GD and is usually of (10-20 minutes)
The group may be given a case study and asked to come out with a solution for a problem.
The group may be given a topic and asked to discuss on the same.
A panel will closely observe the proceedings and evaluate the members of the group.
The rationale behind this exercise is that when a group of human beings are given a task to accomplish within an unstructured situation, they will try to accomplish it by establishing some order or structure. In this process, they will reveal some of their personality characteristics.
WAT
A Written Ability Test-WAT is conducted by the b-schools to test the candidate's ability to think critically, communicate the ideas, formulate a constructive critique and write the responses in a given time on paper.
It is important for every Management aspirant to know how to structure the essay with three basic components, before starting to write.
Introduction
Body
Conclusion
The only way to master WAT is to practice, practice and practice.
My suggestion:
Everyday start writing an essay on various topics such as GST, Demonetization, Politics etc on a piece of paper
Write with a time limit and be legible
Don't make grammatical mistake, use simple words if you have to
Don't make simple mistakes (like between there and their)
Read The Hindu for the next one month, that will give you an idea on how to write
Read all my articles on InsideIIM (just kidding, no need for this one!)
Some pointers for GD
Ensure that the group hears you, that does not mean that you shout at the top of your voice
Many group discussion participants often complain that they were not allowed to speak. The fact is that in no group discussion will you ever get a chance to speak, you have to make your chances
Don't be rude to anyone
Listen carefully to others when they are speaking
Participate in as many practice GDs as possible before you attend the actual GD.
Throw in some numbers, this is where you preparations and all the GK knowledge will come in handy
The quality of what you said is more valuable than the quantity
Don't start speaking until you have clearly understood and analysed the subject
Assessment is not only on your communication skills but also on your ability to be a team player
Some possible GD topics for this year process:
Is Foreign Direct Investment (FDI) in retail sector good for India?
Advantages and Disadvantages of Demonetization policy
Should single-point GST be implemented?
How would the victory of Donald Trump in the USA impact India?
Merits and Demerits of cashless economy.
Making Indian Banking system more inclusive.
How escalating pollution rate in India can be controlled?
Should national anthem be played in cinema halls?
Is it fair to spare political parties from income tax investigation?
How digitization is strengthening Indian Democracy?
Planning Commission or Niti Ayog – Would the change in name matter?
Bullet train or Better trains – What does India need?
Nuclear Energy boon or bane
ADHAAR Project and the Right to Privacy
Online shopping- a boon or a bane?
Should India have a Uniform Civil Code?
GST bill: Pros & Corns
FDI in retail- Boon or Bane?
Impact of Cyrus Mistry's ouster as Tata Sons Chairman
Should triple talaq be abolished from India?
Finally
The ability to stay cool and calm under pressure cannot be stressed enough.
"True character is revealed in the choices a human being makes under pressure – the greater the pressure, the deeper the revelation, the truer the choice to the character's essential nature."
― Robert McKee
Midnight Ruminations
Emotions like stress, worry and tension just reinforce the fact that we have something to strive for in life, it means that we are alive.
Human beings anyway constantly oscillate between a state of distress and boredom and the various actions we perform or the things we wish to achieve are just a mean to "escape" from this state.
In my experience, it is only when a person is following his dreams in spite of all the setbacks and difficulties that he is truly alive and happy.
Karan Kakkar
A die-hard Roger Federer fan, Karan is a singer and a musician who plays three percussion instruments. After spending the first 24 years of his life in Delhi, he finally found solace in the beautiful campus of IIM Kozhikode. Known simply as Kakkar among his friends, he prides myself on having watched all the IMDB top 250 movies in a single summer long movie marathon. He served as one of the student team members/writers of insideIIM.com, representing IIM Kozhikode.