SIBM Pune GE-PI-WAT Experience 2018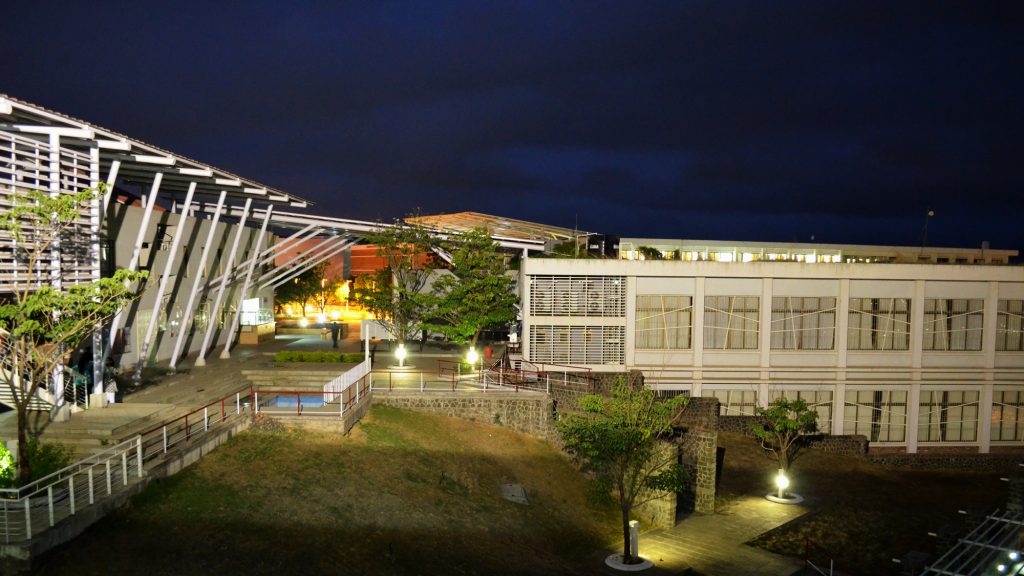 Profile:
10th: 86.00,
12th: 80.33,
B.Tech: 7.875,
Work-Ex: 21 months
SNAP:99.09
I had just 3 calls in this season i.e. SIBM Pune, SCMHRD, IMT G. I had screwed up my CAT big time, so SIBM Pune was my best shot at securing an admission in any reputed college in India. I have narrated my experience below in order to help future candidates.
10th February 2018
SIBM Lavale Campus
The process started with basic document verification and then we were provided with lunch. We were each allocated a group and were made to sit according to our respective groups. Each group had around 6-7 people and luckily in my group, I was the only girl.After a short wait, the director of SIBM Pune , Dr R Raman welcomed us with an inspiring speech.
Each of the groups was allotted a group coordinator or a "G.C" and they were really helpful.They made us feel at ease and were answering all of our doubts really well.Immediately after the director's speech, we were escorted for to our GE and WAT room.
Group Exercise
We were given a case study about a car manufacturing company who has been really successful for the past decade or so.The company mainly aimed at the middle-class society and manufactured affordable cars.But, recently in collaboration with some international company, it ventured into making high-end cars and has been in a loss ever since.
We had to devise strategies in order to help the company in 4 major domains i.e Marketing, Finance, Operations and HR and finally present it to the panel in 20 minutes.
The group was really calm and the discussion went smoothly. I entered thrice with major points in Marketing, Finance and HR. Everyone contributed well and we presented our solutions to the panel well in time.
Writing Ability Test
Immediately after the GE was the WAT. We were each given an essay of about 400 words and had to summarise it in 100 words within 10 minutes. This was the area in which I struggled because not only were you supposed to summarise it but you also had to mention 5 keywords which you think are important to the essay. Also, you had to give a title.
The essay was a lot like any CAT RC and was difficult to comprehend. Nevertheless, I wrote whatever I could understand along with the title and the keywords.
Personal Interview
There were 2 males in my PI (both middle aged). Let's call them M1 and M2
I was second in my group to go for the PI. Just before the PI, while waiting outside the room, we were given an extempore topic and had to speak 5 lines on it as soon as you enter the PI room. My word was
"dejected"
and my task was to say positive lines about the word and in each line, the word had to be present.
Apparently, the coordinator had pronounced my name wrong while announcing it to the panel. I enter the room.
M1: "Ohh what is your name? I heard something funny.(Both laughing)
Me: I pronounced it correctly
M1: "OHH that's what I thought… You look so young. You can just tie pigtails and look like a schoolgoing child"
Me: "Yes Sir, I get that a lot" (smiling)
M1: So, are you ready to make us feel good about dejected?
ME: "Yes Sir". I talked about how feeling dejected is a good thing and make us feel inspired and work harder blah blah
Both M1 and M2 seem satisfied
M1:"We get your point… can you give another 5 lines on the same word"
Me: I thought for a while but wasn't able to think of anything.
M1:"Okay never mind". Then asked about undergraduate college.
M2 was also from the same place where my college is situated.
M2 and I then talk about the town.
M1:"Why do you want to leave your job"
Me: Told
M1: Why MBA?
Me: Told… I said I have been updating myself with financial news etc
M2: "Okay, tell me what do you think about the decision of shifting the budget from March 1 to February 1."
Me: Told
M2:"Okay. What are your views on combing the railway budget and annual budget together since last year?"
Me: Told
M1:"Okay you have been a Science girl…tell me the fluid hydride of Oxygen"
Me: Thought for a while but couldn't guess.
M1: "C'mon you have been answering so well. Try harder"
Me: H20 or water? (not sure at all)
M1: "Yes, correct. See so simple"
(all of us smiling)
M2: "Okay tell me about your family"
Me: Told
M2:"why SIBMPune?"
Me:"40 years of history"…as i was saying M2 cuts me off
M2:"How will these 40 years help you?"
Me: "Prestigious name,alumni relations, corporate relations etc. etc."
M1: "Okay. Who inspires you the most?"
Me: "My mother". Told the reason.
M1 seems happy with this answer
M2: "But we don't know your mother. Can you give an example of someone famous?"
Me: "Sir, there are too many inspiring leaders and it is difficult to choose between them", gave another reason why my mom is the ultimate inspiration for me
M1: "Okay, tell me about your hobbies."
ME: "Sir I love cooking, also gymming and swimming are something which I enjoy."
M1: "But you don't need to gym, people go to the gym to be like you." (smiling)
Me: (smiling) Yes sir but it is necessary to remain fit and exercise.
M1 seems satisfied
M1: "Do you have a boyfriend?"
Me:(shyly) "Yes sir."
Both M1 and M2 start laughing
M2:"Hehee why are you feeling guilty about that?"
M1:"Thank god someone said yes. Other girls all said no. These girls are just wasting their lives"
Both M1 and M2 laugh
I smile
M1: "Have you seen the campus?"
Me:"Yes sir, amazing campus love it."
M1:"Lots of places for couples also lots of snakes."
Me:(smiling)"Sir saw lots of snakes at my college campus too."
M1: "Do you mean normal snakes or guys who are snakes?"
Both laughing
I laugh too
M2: "What all calls do you have?"
Me: I mentioned IMT and SCMHRD
M2: "What will you choose between IMT and SIBM?"
Me:"SIBM because batch size is smaller here. More attention to candidates etc."
M2:"Then why did you register for IMT?"
Me:"Sir everyone needs a contingency plan."
Both smile
M1:"Okay we are done. Do you have any questions for us?"
ME:"No sir, thank you."
M1:"No questions? you seem happy then."(smiling)
Me:"Yes sir"
M1:"Take this cookie."
I take the cookie and leave.
Verdict: Converted
It is important to keep smiling and maintain your composure. Not only in the interview but also in the GE.