Sparks – Taking Off @IIFT – Siddharth Pandey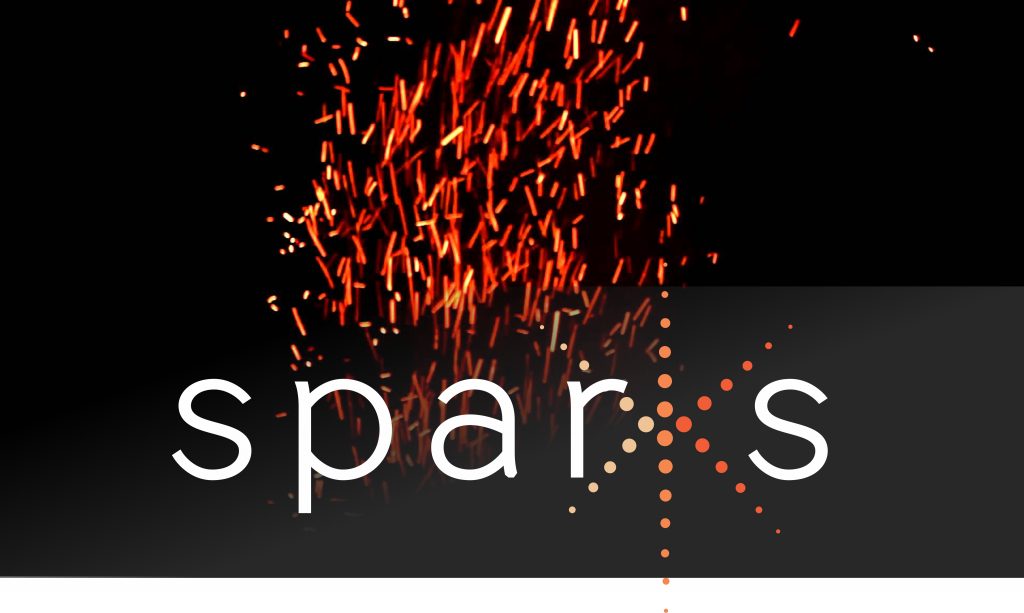 spark (spɑːk) n. a small fiery particle thrown off from a fire, produced by striking together two hard substances such as metal; a latent particle capable of growth or developing; A sense of liveliness and excitement; anything that kindles,activates or stimulates; inspiration or catalyst;a special quality of energy, intelligence or enthusiasm that makes somebody very clever, amusing, etc. ; a small part of a quality or an intense feeling.
Sparks. The very word ignites one's imagination, fuelling hope, growth & desire. Nothing could better describe someone just entering B School. We at IIFT, wanted to share with you, first and foremost, what it's like to go through the portals of the best B Schools, and the bright sparks you'll meet there. Each week, we bring you stories to fire your dreams. Stories from the unique paths through MBA, and the amazing people taking their first confident steps on them.  Even a dash from those who've finished a year of the good life, and went on to blaze a trail through the corporate world as well. May these sparks always light your paths.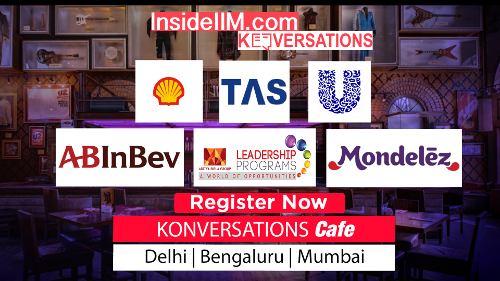 Siddharth Pandey – Part of Aam Aadmi Party (AAP) Marketing Campaign: Ideas not so "AAM"
Today we bring to you the story of Siddharth Pandey, student of IIFT batch of 2015-2017 . He was a part of team which created and implemented an unorthodox marketing campaign for Aam Aadmi Party (AAP) during Delhi Elections, 2015. His team fabricated an idea of promoting their campaign by printing on paper napkins. They made use of the 11 by 11 inches of blank real estate available. The visibility of campaign increased multiple times with high recall among the masses. They tried to put the message in the hands of the general masses and was much better than usual pamphlets and banners mode of promotion. It proved to be a successful model of "singular mass marketing". This idea brought out the new dimension of campaigning still retaining its old charm and essence.
Story – Right from Horse's Mouth                                                                                                                   
It was one humid, scorching day in the summers of Delhi, when the idea crossed our minds, the Eureka moment, when we noticed that a napkin can do so many thing apart from wiping our faces and blowing our nose. All of us were exalted and after a little celebration with second round of coke we started to chalk out the plan to implement the idea. The idea was fascinating and novel as nobody had tried it before. That gave us an unparalleled advantage and made us the sui generis of our field.
Delhi elections were announced in the meantime and we went forward with our idea to AAP (Aam Aadmi Party). Elections have become a reflection of social media presence of political parties. Existing communication channels are becoming cluttered. It all depends on who can spend more and hire a better PR agency. In such a scenario to enthral the public towards the campaign, requires communication means which are unorthodox yet novel. I believe individual's mood plays an important role in reception of information. In restaurant, people are in good mood as they are with their friends and family. Napkin provides a great platform to get their attention as it is in right front of person for the entire dinning time. Moreover it increases the curiousness of user if there is any message shared on it instead of a plain & bare napkin. They liked the idea and gave an opportunity to showcase our skills.
I focused on this idea and created a campaign around it. My aim was to spread awareness about various party's initiatives. There was association with many restaurants and fast food joints in Delhi targeting various age groups. The idea of "singular mass marketing" worked to connect to an individual at personal level. I was successful in my agenda of connecting to the masses. The message was spread in an innovative way and connected with people on a personal level. The campaign was a success and received appreciation from everyone. Our effort was dedicated towards expression of message on napkin so as to maximize the attention of public. It was a great opportunity and I always try to make maximum use of the resources available to me. There was a lot of effort put in after the opportunity was given. We have had many highs and lows but the story is still being written each day and night as we progress on our pathway by diligence and commitment.
Signing off, Siddharth talked about starting off at IIFT – "IIFT is a confluence of culture, lifestyle and ideas. We work, we play, but most of all we're creating memories. This is life at IIFT. These are experiences I wouldn't trade for the world."