SPJIMR's Contribution In My Development – A Chartered Accountant's Story

Being a Chartered Accountant, decision of pursuing an MBA is something unusual. Already earning decently, working in a Big 4, age more than an average but still why not. And when I have completed my two years, re-entered the job matket, I realize that the decision of getting back to a b-school and especially, SPJIMR was really worth it. And if I wouldnot have invested my 2 years, it would have been a great regret. It would be something which I would never realize because I would have never seen it. There would have been a blank, a gap, a vaccum in my life.
SPJIMR had added immense value to my personality. It was like exploring own limits and finding the wonderful results which I never thought existed. It wasn't only about pushing the physical limits, but also about sanitising the thought process. I don't say SPJIMR made me super stud but all I am saying is now I think much clearly and have sense of what I am doing. Not just with my career but with my life. Its like switching from 14″ Black & White TV to 40″ LED Full HD. I could have written 52″ also but B-School gives you a direction and its upto an individual to expand its horizon and SPJIMR has given me a direction where I believe impossible is nothing.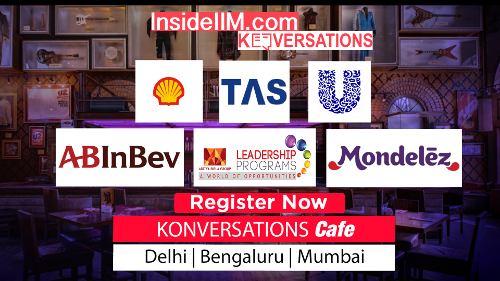 There is a subject called "Science of Spirituality" and few of the toughest questions are asked not just in Corporate Valuation class but in SOS too. Who am I ? What is the purpose of life? How much and for what the money is required? And many stories and lessons follow it. Corporate world is tough, the race is getting faster and I really wanted to know where do I stand. Learning the science behind the spirituality will guide me to take tough decisions in life like, not to buy a house or getting retired at 45.
The stories I hear from my friends from other B-school about the ruthlessness doesn't hold for SPJIMR. The friends I made here are all coloured in a different shade which is much lighter than gray and much closer to white. The teachers and staff here will go out of the way to help you and make you feel a family. I felt that once you get in here, it will change your DNA and that will separate you from the rest. The alumnus whom you have never met will help like your brother or sister. SPJIMR is a big family in truer sense.
In more than one way, SPJIMR has changed how I see and percieve. It is a value based growth system and I am thankful that I attended SPJIMR.
Gyayak Jain, Class of 2015
You can read all SPJIMR stories here