Bus Tickets Infused With Soap – Strategy With RS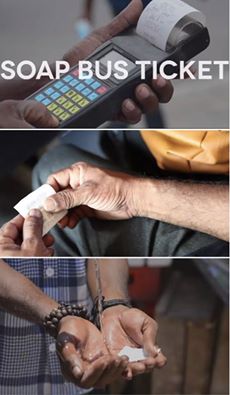 Did you know that a simple act of washing your hands with soap could protect you from diseases ranging from common cold to hepatitis?
In short, hand washing is a simple and critical for remaining in good health.
Asiri Group of Hospitals, largest health care provider in Sri Lanka, wished to ensure that Sri Lankans kept themselves in good health.
To achieve this objective they wanted to create awareness about the benefits of washing hands in a memorable way.
Research done by them indicated that bus transport is the most popular mode of travel in Sri Lanka. Due to this fact, it also doubles up as a centre for transferring germs from one passenger to the other.
Therefore, Asiri desired that the bus passengers, upon de-boarding a bus should wash their hands to protect themselves from diseases.
To achieve this objective they designed bus tickets that were infused with soap. (Refer to image above)
When passengers bought bus tickets, they got a bus tickets infused with soap was issued. (Refer to image above)
Upon completion of the journey, the passenger could go to the nearest place where water was available and use the ticket as soap to wash their hands.
This innovative way caught the imagination of Sri Lankans and majority of them did upon deboarding, washed their hands using the bus ticket thereby protecting themselves from diseases.
Do you endorse this strategy? Please share your views.
——-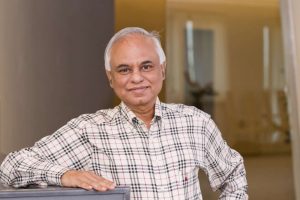 In this series, Rajesh Srivastava, Business Strategist and Visiting Faculty at IIM Indore gives you a regular dose of strategy case studies to help you think and keep you one step ahead as a professional as compared to your peers. Rajesh is an alumnus of IIM Bangalore and IIT Kanpur and has over 2 decades of experience in the FMCG industry. All previous Strategy with RS posts can be found here.