Asian Paints is a brand that needs no introduction to any Indian. My childhood memory of AP were those interesting Malayalam jingles that itself became very popular, a rarity for a pan India company. And, of course, the ubiquitous AP paint "dabbas".
Admiration for Asian Paints as an organisation grew when I read more about their supply management system; they have developed the capability to forecast demands accurately and deliver paints directly to dealers. Having worked as the production planner of a major production location of an Indian oil PSU, I was able to, on the one hand, appreciate the robustness of the system and, on the other hand, wonder how is this being even done. I was also impressed by their prowess in marketing - be it the regional jingles or the star-studded " Har Ghar Kuch Kehta Hai" campaign and, of course, the well-rooted BTL branding.
Take Your Career To The Next Level. Ask Our Experts Anything. We Will Respond Within 48 Hours.
However, I got to know more about the company after joining TISS, primarily through Iyer Sir. Sir, an ex-employee of AP, threw at us precarious industrial relation situations from his career. How he handled them arouse not only respect for him but also the organisational culture of AP. Interactions with Kavi Arasu Sir and Mehernosh Mehta Sir and their experiences about their stint in AP cemented my respect for the organisation.
Thus it was no surprise that I observed shared values, beliefs, feelings, and attitudes across the organisation. Probably, the best thing that happened during the internship was my buddy and mentor. From answering the silliest query to helping me structure the presentations, they have been saviours. The time and effort invested in my project were commendable, but I valued their unfiltered feedback the most.
Such support was extended across the organisation. I still cherish the late-night discussions with marketing managers as they took time out of their interest to vet my findings. The numerous focus group discussions also reflected this spirit of AP as employees across levels were quite frank and sharp with their opinions and insights. Their enthusiasm and support to an intern demonstrate that this is one organisation where employees views are valued and acted on.
What enriched the whole summer internship was the freedom and autonomy my buddy and mentor gave. I was free to venture out to areas I deemed appropriate as long as I could present my findings backed by reasoning. The discussions were intellectually stimulating as they dissected the findings and reasoning. The honest feedback helped me go back and rework, ask better questions and dive deep into the causes. There was always an appreciation of ideas, and open discussion was something I experienced in the reviews too.
My project revolved around Beautiful Home Services. BHS is a one-stop destination for your home's interior design needs. I had been asked to recommend HR priorities for the division. The division is an essential step in the company's transformation into a decor company. Hence, the opportunity to contribute to the transformational phase was something I felt equally happy and challenging. The project required me to interact with architects, interior designers and contractors. Hours of conversing with them helped me understand the peculiarities of their educational training, career trajectory, aspirations, and problems. Gazing through tons of catalogues,design-based research papers and such interactions made me speak to pick up the jargon and maybe give a shot at talking design with them.
Being an exploratory project, the research-based pedagogy at TISS helped me develop sufficient secondary research, especially theoretical understanding and best practices. There were many de javu moments when I could relate the content of interviews expressed through personal anecdotes to existing literature. This motivated me to further research and derive recommendations based on them. Happier still, I could better appreciate the benefits of such a pedagogy.
Overall the biggest takeaway from the project was the:
Appreciation of the strong organisational culture at play.
Reasoning based approach to qualitative projects.
Deep understanding of the design crowd in India.
Interior design ideas for my room :)
---
About The Author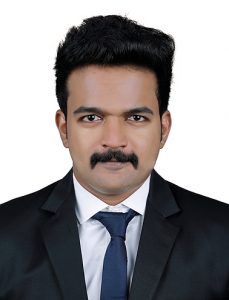 Govind Menon is a second-year (batch of '22) student of Human Resource Management & Labour Relations at TISS Mumbai. He describes himself as an "ex- Engineer" who had dabbled in Marketing and Operations. Love for history, politics and cultural studies is what brought him to TISS. When not in hibernation, he likes to drive, build his playlist and hunt trivia.