Summer Placements – Class 2016-18: FMS Delhi

Season #6 continues with FMS Delhi's placement report on our platform. FMS continues to be one of the premier schools of India when it comes to providing opportunities to its students.
Highlights as sent by the placement committee:
FMS usually has a smaller batch of students, so they do not need the sheer number of organizations that an IIM does. 75 companies across various verticals were a part of the placement season this summer at FMS. Once again FMCG is the strongest  vertical represented at FMS Delhi, with a large number of openings in Sales & Marketing positions.
Accenture Strategy, Deloitte, PwC and KPMG are marquee consulting names.
The Banking & Finance sector was represented by HSBC, Citibank, Goldman Sachs, etc.
Amazon and Uber are big e-commerce names.
IBM and Wipro are the large IT Companies that were present.
(FMS Delhi – Class of 2015-17- Summer Placements)
209 students eligible for placements received internship offers with the average stipend rising to INR 78,122 per month, an 8 % increase compared to last year.
The median stipend was INR 75,000 per month, highest being INR 1,50,000 per month with top 50% students receiving an average stipend of INR 97,143.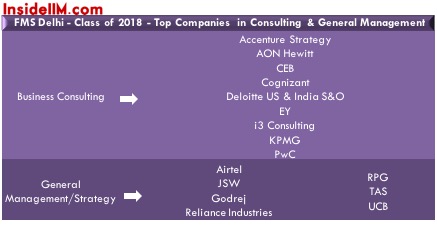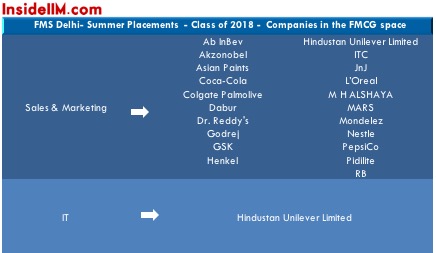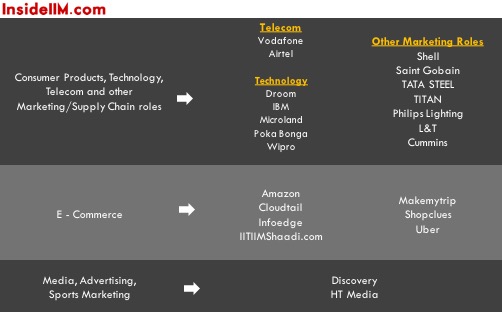 In case you wish to point out anomalies in the report, do write in to us at editor(at)insideiim(dot)com. We will try to clarify it with the placement committee/company. Anonymity will be ensured.
Summer Placement Reports for the Class of 2018 across schools can be found here.
Summer placements Class of 2017.