Summer Placements – Class 2016-18: IIM Ahmedabad (Unverified)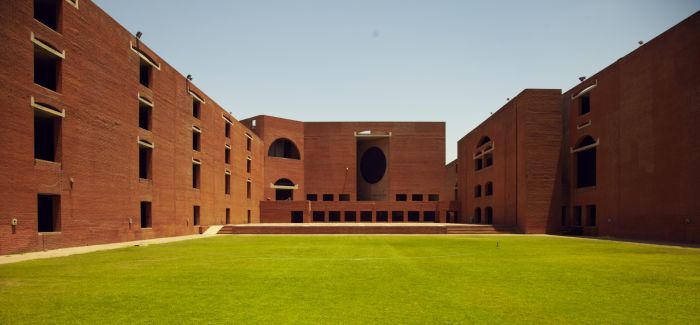 IIM Ahmedabad is the dream b-school for lakhs of Indian students. It continues to be one of the premier institutes of India since its inception in 1961. But this article is not about the fact file on IIM Ahmedabad but on their summer placements for the PGP program – class of 2018.
Highlights as seen in the Press Release:
IIM Ahmedabad successfully completed their summer placement process within three clusters with students being placed across 17 sectors and functions of their choice.

5 students opted out of the placement process to work on their own ventures under the guidance of Centre for Innovation, Incubation and Entrepreneurship (CIIE), IIM Ahmedabad.

There were more than 130 students that made dream applications.

Amazon was the top recruiter. (with 21 offers)

Like every year, IIM Ahmedabad encourages students to make career decisions based on sectors supplementing other parameters such as role, brand, and salary.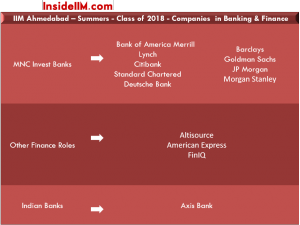 The above table represents an amazing line up of banking and finance companies offering roles across investment banking as well as Financial services and Insurance. Key Insight: Bank of Merrill Lynch, American Express and FinIQ were top recruiters under this sector with 6 offers each.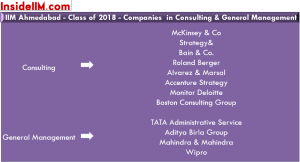 Yet again, an impressive lineup of companies under Consulting and General Management. Year after year, these top companies come to IIM Ahmedabad to recruit one of the finest students present in India. Key Insight: Accenture strategy was the top recruiter under Management Consulting sector with 16 offers.
FMCG sector offers were made for Sales and Marketing. Key Insight: HUL was the top recruiter under Consumer Goods with 10 offers.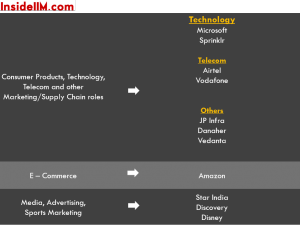 Other Sales and Marketing and Business Development offers were made under Infra and Core Manufacturing by Danaher, JP Infra and Vedanta with Vedanta being the top recruiter with 6 offers.


That's about 98 students recruited by just 10 firms!
In case you wish to point out anomalies in the report, do write to us at editor(at)insideiim(dot)com. We will try to clarify it with the placement committee/company. Anonymity will be ensured.
Summer Placement Reports for the Class of 2018 across schools can be found here.