Summer Placements – Class of 2015-17: FMS Delhi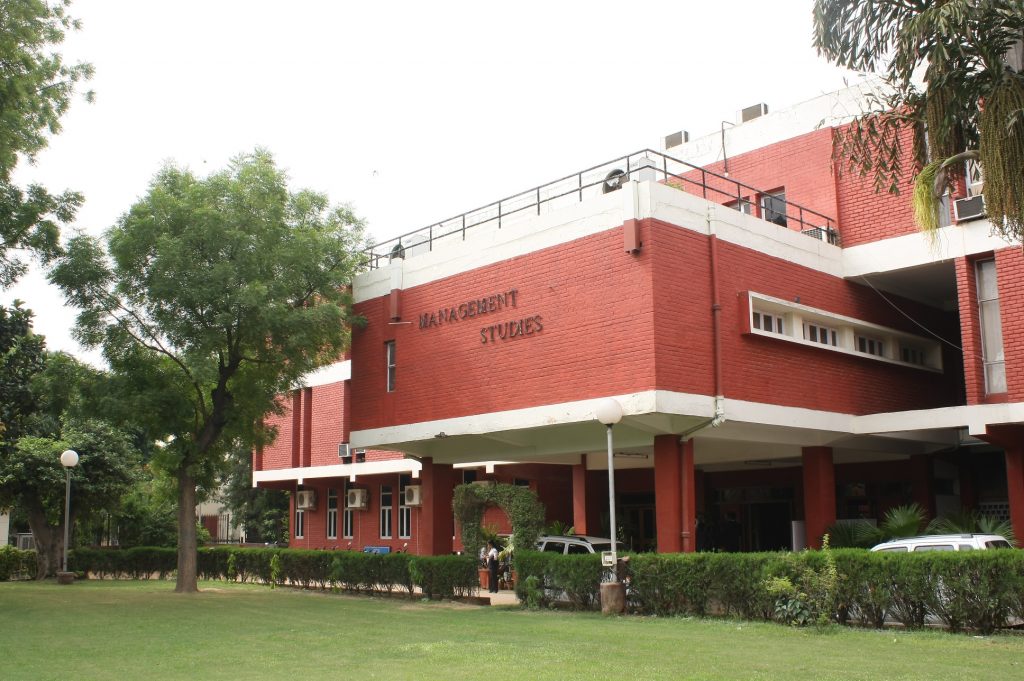 Season #5 continues with FMS Delhi's placement report on our platform. FMS continues to be one of the premier schools of India when it comes to providing opportunities to its students.
Keep in mind that FMS has a batch of 207 so they don't need as many companies as most of the old IIMs and hence 76 companies are enough to place the entire batch. In context of the batch size again, FMCG is clearly the strongest suit at FMS Delhi (P&G the only big name missing) with Banking & Finance also offering quite a lot of variety. BCG, Accenture Strategy and Deloitte are marquee consulting names. Amazon and Snapdeal are big e-commerce names.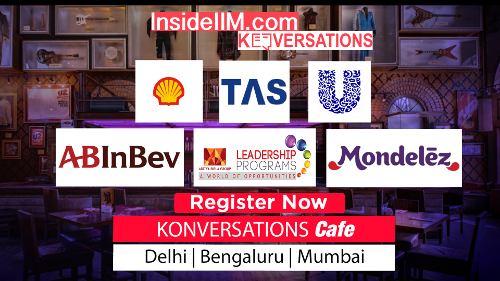 (FMS Delhi – Class of 2014-16 – Summer Placements)
– All 207 students eligible for placements received internship offers with the average stipend rising to INR 72,051 per month, a 22% increase compared to last year
– The median stipend was INR 75,000 per month, highest being INR 2,00,000 per month with top 50% students receiving an average stipend of INR 93,823
– 117 new recruiters confirmed participation (including 54 new recruiters), 76 gave final offers
– 51 students received offers of stipend above INR 1,00,000 per month
– First time hiring in Social and Development sector – Bill & Melinda Gates Foundation and Teach For India hired for strategy/consulting roles
– Offers from The Boston Consulting Group, Accenture Strategy and Deloitte USI combined increased from 9 to 16 over the previous year
– The top recruiters on campus in terms of numbers were Accenture Strategy, Amazon, Snapdeal, Star, Alshaya, HUL, TAS among others
– There was an increase of 20% in offers from top firms in FMCG domain
– Offers from E-Commerce giants Amazon and Snapdeal rose to 15 (11 last year)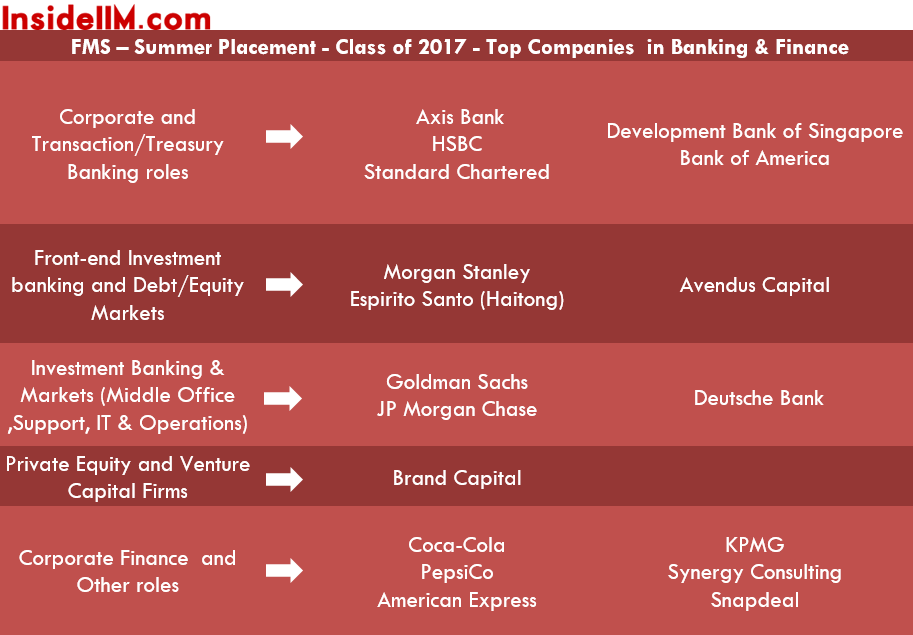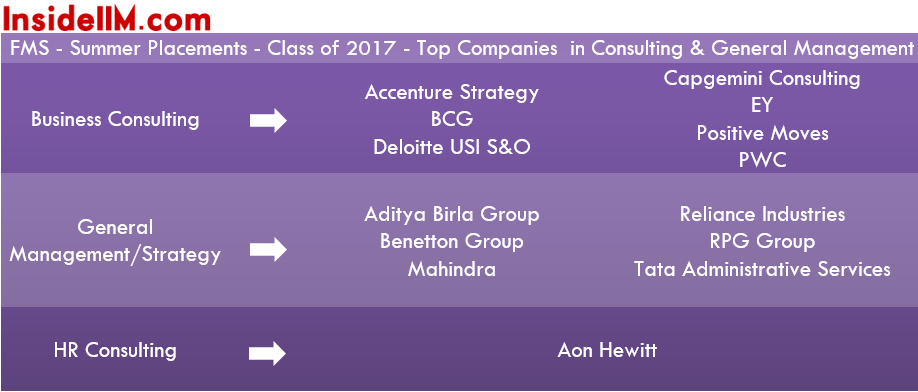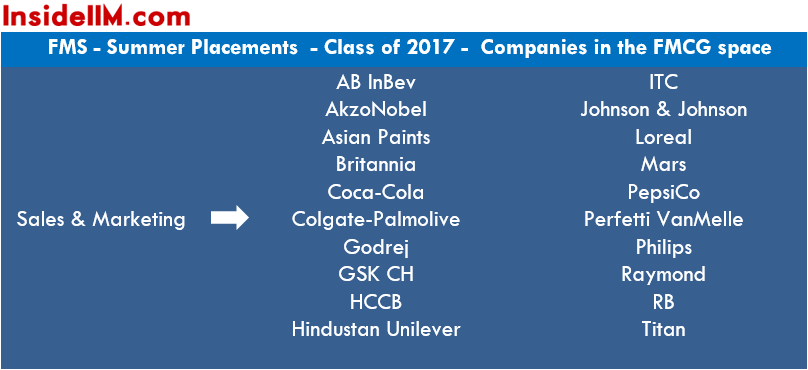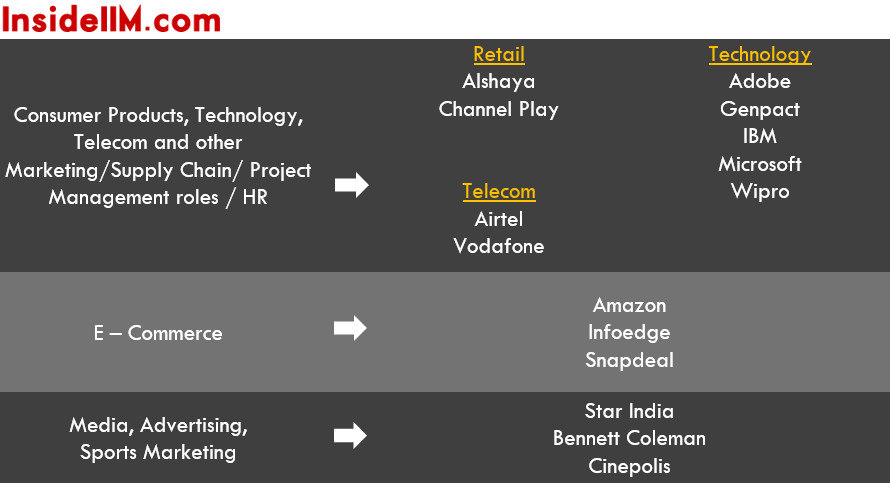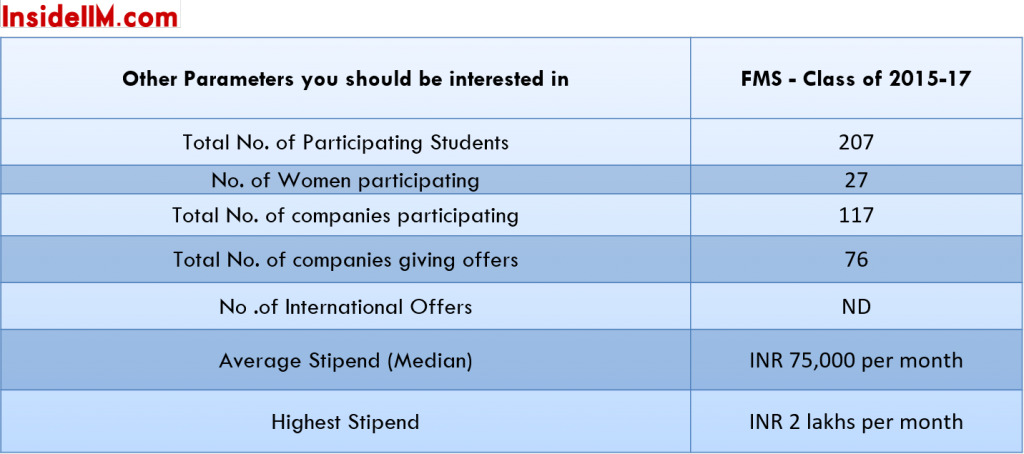 In case you wish to point out anomalies in the report, do write in to us at editor(at)insideiim(dot)com. We will try to clarify it with the placement committee/company. Anonymity will be ensured.
Summer Placement Reports for the Class of 2017 across schools can be found here
Summer Placements – Class of 2016