Summer Placements – Class Of 2016-18 : IIFT Delhi & Kolkata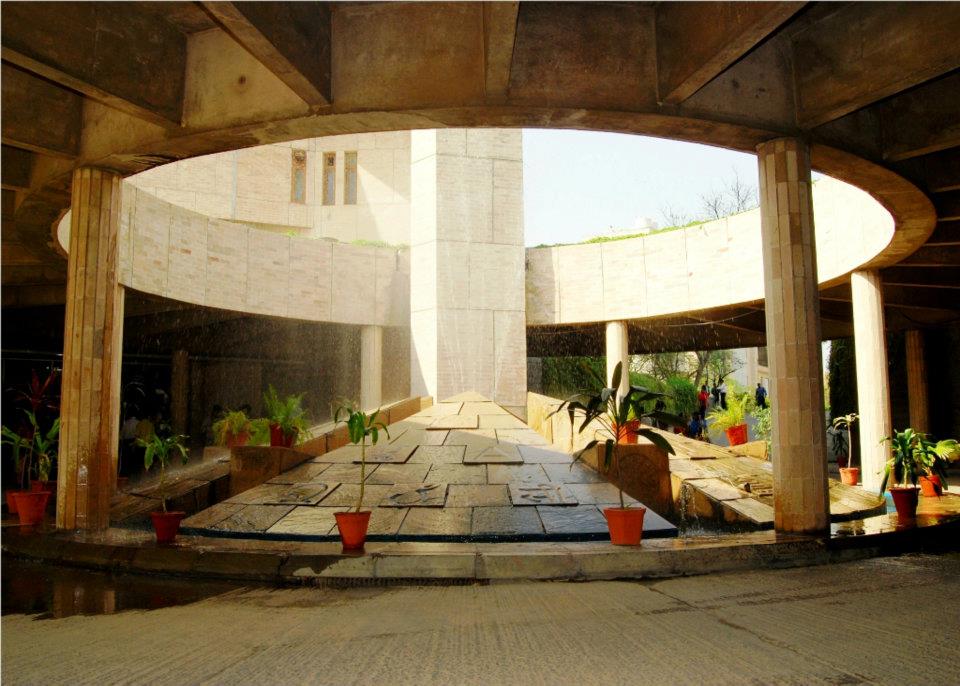 The summers of 2016 saw the largest batch ever at IIFT placed in the shortest time span. Overall 88 companies participated in the Summer Placement season and the average stipend saw a rise of nearly 15% with highest stipend on offer being 2,50,000 INR for the entire internship duration. This year's summers also saw good participation of companies rolling out 14 international offers across locations such as Geneva, Paris, Dubai, Latin America, China, Nepal, Africa.
Highlights as sent by the placement committee-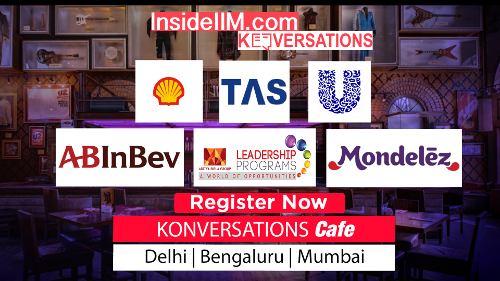 -Sales & Marketing roles continued to be the most sought after ones with 32% of the batch opting for them. Finance & Consulting were the other more sought after domains accounting for 22% and 13% respectively.
-Goldman Sachs, JP Morgan, ITC, Godrej Industries, Shell, Axis Bank, Amazon, Vodafone and IDFC Bank together made a whopping 80 offers.
-S&M space had marked diversity in new associations comprising FMCG major HUL, Nestle, Colgate Palmolive, Perfetti Van Melle.
-GSK CH opened its Corporate Finance role at IIFT and HUL recruited for its coveted ULIP Program from IIFT. Walmart & IKEA got associated with IIFT this season.
-More than 60% batch received an unprecedented 6 digit stipend amount for the entire duration.
-E-Commerce firms like Amazon, Makemytrip, Shopclues etc made their presence felt by offering a multitude of roles.
-This year witnessed good consulting brands getting associated with IIFT with major names like Deloitte USI, Bain Capability Centre, PwC, Gartner, Medium Consulting with existing major consulting companies like Global eProcure, Synergy Consulting, CEB and IT Consulting firms such as Capgemini, CBC. Nomura offered its coveted Strategy role at IIFT.
-Variety in roles on offer in Finance domain was a major highlight. BNY Mellon offered its prestigious Asset Management role at IIFT. Axis Bank and ICICI Bank retained their trust in IIFTians. IDFC Bank started its Summer Internship Program from this season.
-In Pharma & Healthcare Sector J&J Pharma, Sun Pharma, Eli Lily, Medtronics, Boston Scientific, Becton, Dickinson & Company, Genzyme offered various roles
-World's largest container shipping company, Maersk Line & Damco visited IIFT for Supply Chain & Logistics roles and World's largest retail giant Walmart offered roles to IIFTians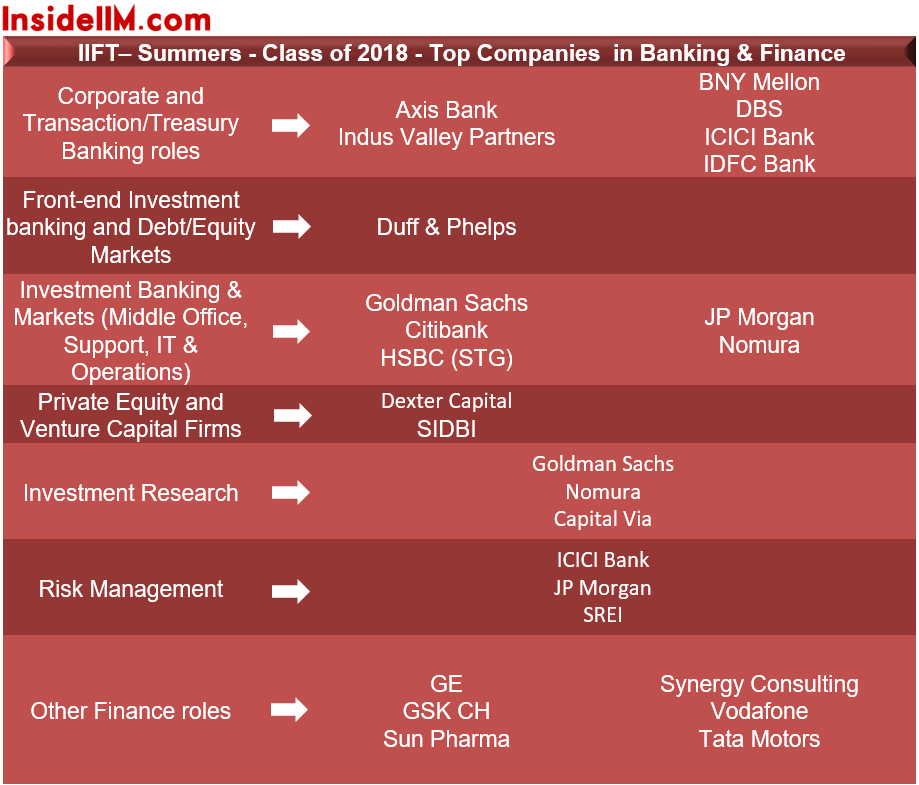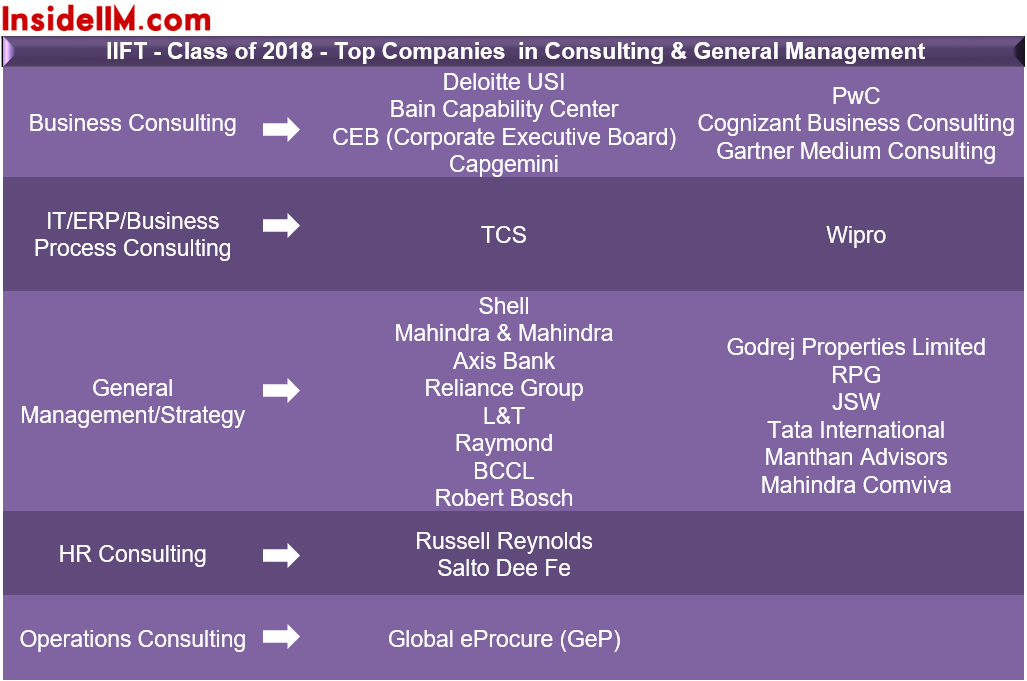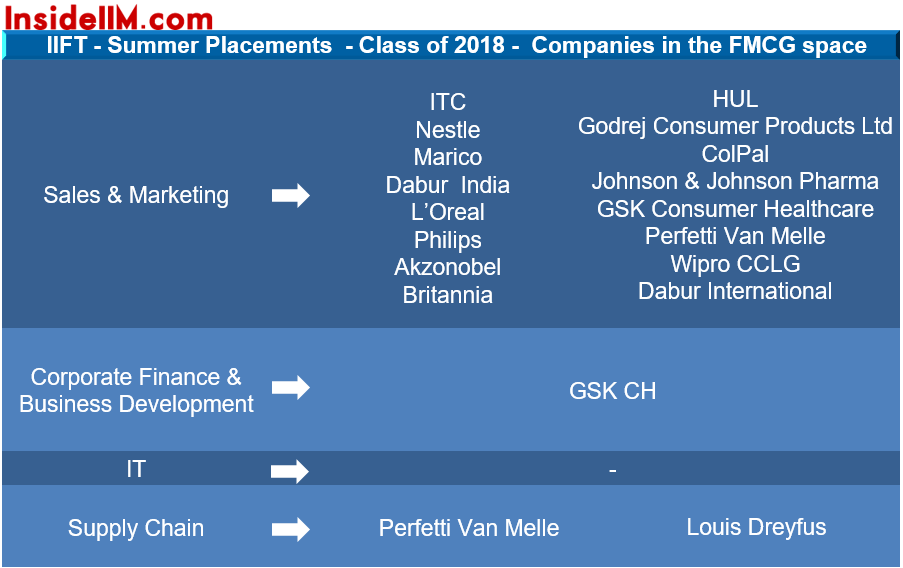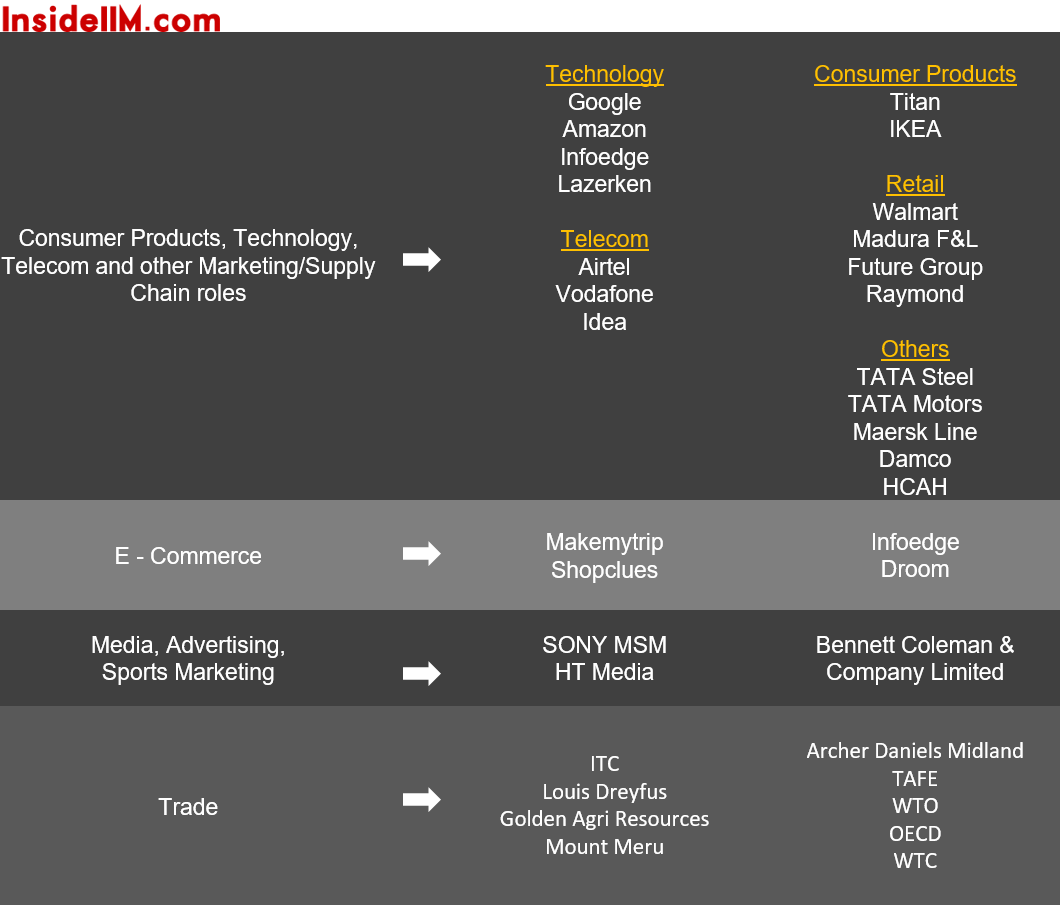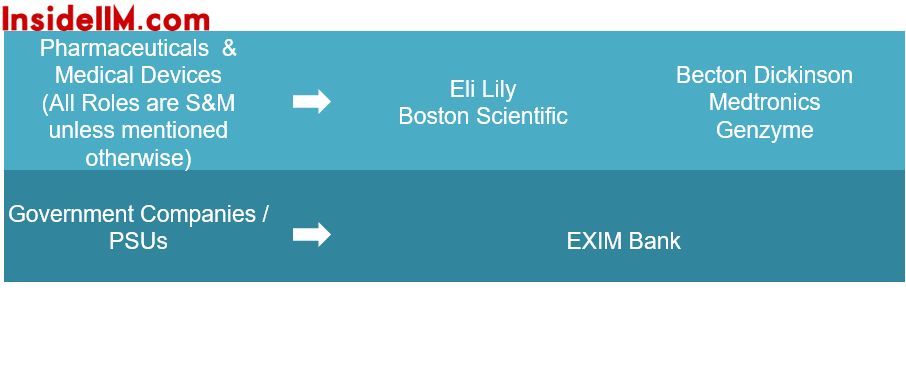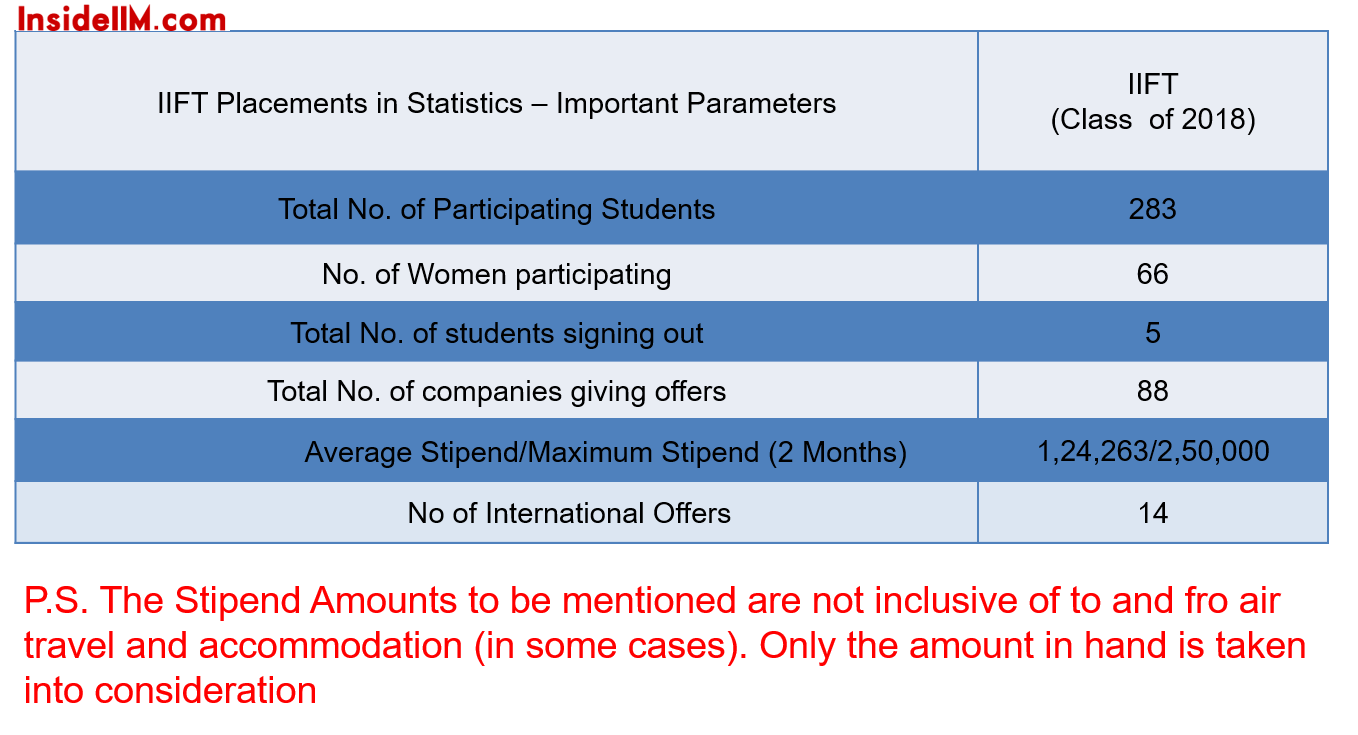 In case you wish to point out anomalies in the report, do write in to us at editor(at)insideiim(dot)com. We will try to clarify it with the placement committee/company. Anonymity will be ensured.