Life at a B-school is full of peaks and valleys. It had been all hectic, full of thorns in the form of assignments, classes, unimaginably long nights and sleepy days until one fine afternoon which gave me a justified reason for all the delayed gratification. I got to know that I had been selected to work as summer intern at one of the most sought after companies on campus or rather a bank-HSBC.
For most of the GOT fans the line' Winter is coming', gets them all excited but I actually started looking forward to the summers in the financial capital of the country-Mumbai.
6 months down the line after a really thorough background check and multiple verifications, a mail came from HSBC HR with project and guide details. The mail also had flight tickets and intimation about our stay at Trident hotel for 2 days of induction period. I would lie if I'll say that it didn't give me that extra adrenalin rush.
8 months of MBA had taught me that being proactive is something that is a minimum expectation in this field. So I played my part by mailing my project guide, requesting more details about my project and further enquiring if my project entailed some pre work to be done before the start of my internship. Within 10min I got a reply "I do have most of the stuff for you ready, however don't want to load it to you with pre-requisite ". Next few days went deciphering the mail.
5th April, the day I was welcomed with HSBC aerobridges at the Mumbai airport. In the era of selfies, when not even our PM, Mr Modi misses to click himself with anything that catches his gaze, how could I, a normal MBA student would have let gone such an opportunity.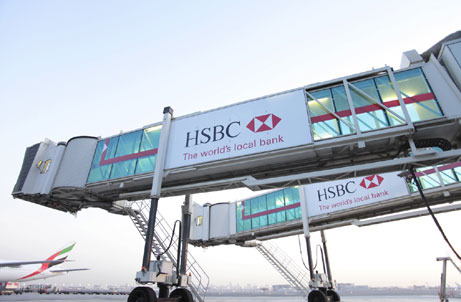 On the D-day, there were quite a few impeccably dressed interns from top B-schools of the country all waiting for the word 'go'. The rest of the day passed by with various sessions by BU and HR heads of HSBC geared towards priming us up for what was awaiting us over the next 2 months. One of them signalled the utmost care the company shows towards its employees/interns by saying-'in case you are caught drunk by a cop, first call us then your parents'. Such a remark even caught the attention of a teetotaler like me. Rest of their advice emphasized the need for networking to make our jobs easier, to never to be disheartened over the next couple of months, and provide tangible impact. Needless to mention, we had been smoothly and royally inducted into the company, the ice breaking interaction sessions made the fellow interns of one campus now-HSBC.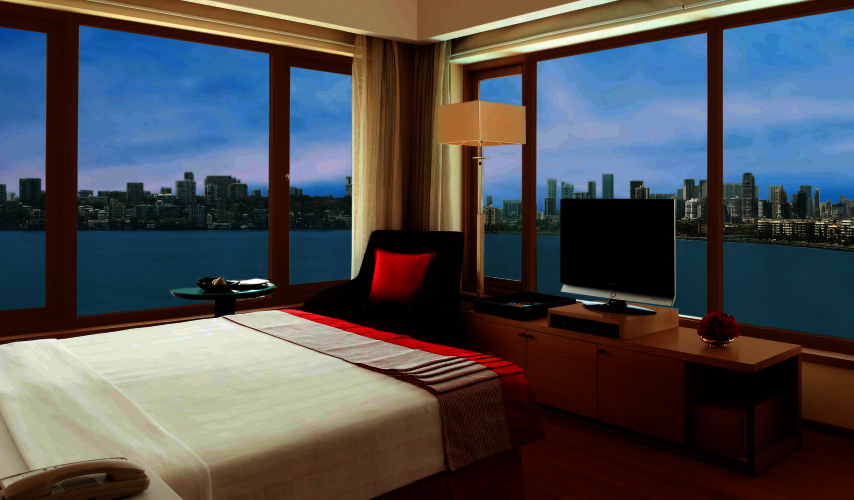 My first meeting with the project guide was very enriching, who at once made it crystal clear what the firm expected of me at the end of two months. However busy he was, he made sure to sit and discuss with me, the progress and way forward every day. My guide was the kind of person who would both voraciously appreciate your good work and criticize your mistakes. This always made sure that I was on my toes when it came to meeting the expectations and at the same time it enabled me to sharpen the quality of my deliverable.
The company not only boasts of its excellent work culture on paper but actually has put it in place. It has a 'no wall hindrance' policy wherein my guide used to sit at an arm's length and his boss sat just in front of me, people so approachable that I being an intern could even ask super seniors the time they would break out for lunch(our team mostly had meals together).
I was staffed along with cards team-team responsible for designing bank products. Given the confidentiality pact, I would just give a 10,000 feet view of one of the project and still try to give a flavour of what I was responsible for.
The span of the project varied from understanding the bank products, suggest and implement propositional changes in pricing and service.
There were 3 phases to the project and each of them required support from different departments, most of them sitting out of the Mumbai head office. Initially, I had to analyze products, data on which was not available. So, a majority of phase 1 went into interacting with people and collecting data across departments/competitors, leads for which were given by my guide most of the times. None of the days went without a formal discussion with the guide or an informal one with him and his senior during lunch hours
I have always enjoyed playing with numbers and my project gave me ample opportunities to crunch numbers as well and I grabbed the opportunity like my life depended on it! Excel sheets flew in, all filled with numbers, formulae and more numbers.
As part of mid term review, I presented my work to guide and his senior. I walked them through my findings so far and my plan for the rest of my internship. I also explained how my suggestions could be valuable for the firm. It was more of a discussion than a one sided presentation. After speaking non-stop for much more than the stipulated meeting time, I now waited with bated breath for the review, like a convict waiting for the judgment. "Excellent analysis, keep up the good work" – said my mentor's boss. Never have these words meant so much to me. Then my mentor proceeded to complement me on the thoroughness of my analysis& recommendations and further guided me as to how I should approach the remaining piece of work. The turnaround of my internship had gone well and now with only three weeks left, it was mad rush time.
The final phase of the project involved understanding the customer pattern, a lot of qualitative analysis and a video conference post my final presentation. My guide wanted me to lead this conference along with him to brief 3 other department heads about my findings and instruct them the key deliverable expected of them after I leave. As the end was nearing I also had to come up with a presentation that would impress a panel of seasoned veterans in the field along with giving a legitimate and just end to the planned web conference . With my mentor now well and truly behind me, I had a good webinar and even better project presentation.
Any experience is defined by the people who accompany you rather than the activities that you carry out. I was lucky enough to be blessed with a brilliant set of helping team members who went out of their way in guiding and encouraging me through various phases of the project.
Well, a lot has been said about work already and before the readers get a notion that summer internship is all about work, I would prefer to distract them with some out-of-work experiences.
Mumbai- the first thing that comes to mind is the sea and the cool breeze, THE FEEL one gets of living in a city that never sleeps is unmatched. Back at Goregaon, we were interns who shared happy moments as much as the grudges. The HSBC farewell party at Trident rooftop shattered my idea of nerdy souls mugging in IIMs. Yes, apart from so many other bonding events we were even given a royal farewell by the bank but this time with a desi DJ in the backdrop. And I haven't let them down either, because I definitely have got a few friends worthy of knowing outside the world of intense competition where we all were vouching for the same PPI. My stay in Mumbai wouldn't have had been this crazy had I not been with these people. I fully intend to carry on the selfless friendship with them, now that internship is done and dusted.
Kshitij Sikka, IIM Indore