Survival Tips And Fact Check To Sail Through Your Summer Internship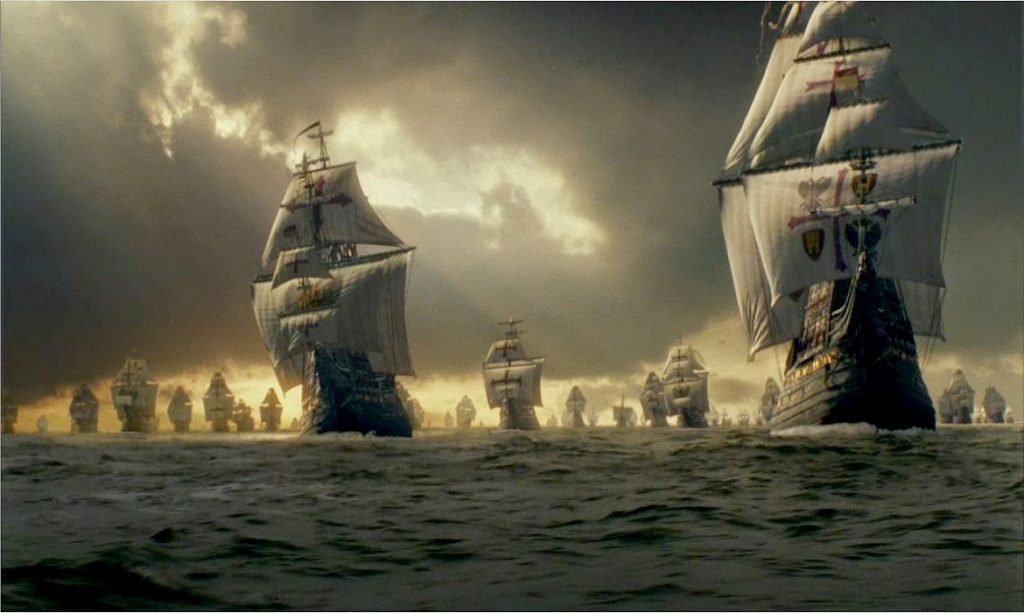 Greetings to all the future Summer Interns.
I know this is quite a bit early when it comes to preparing for the summer internship. As such, this article will NOT prepare you for the selection process for the Companies.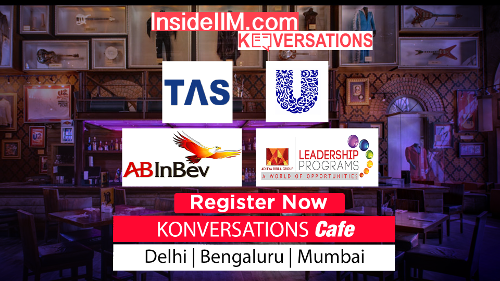 However, this write-up attempts to prepare you for the real world challenges or hassles which you may face when you actually go out for your summer internship and come face to face with the ground realities. So gear up and prepare yourself to make the Best out of the learning experience called "Summer Internship".
1) Welcome to the Man vs Wild Moment: Well, not exactly the "wild" term which we associate with forests. Rather this "wilderness" refers to your stepping out of the comfort of your hostels into the real world. Within a span of a day or two, you might have to face the paradigm shift of focus just from academics to the hassles of the real world – which include searching for a budget accommodation, at a reasonable distance from office or the nearest public tranport access point, getting acquainted with transport routes, food, bills and what not. So it is better to brace yourself and make use of the following tips.
(Image Courtesy: www.mirror.co.uk)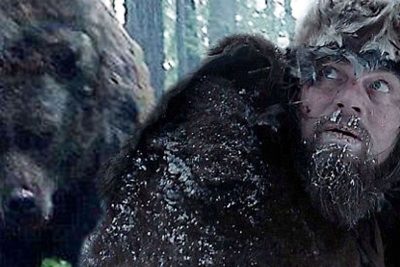 Tips:
a) Start searching for an accommodation aggressively on the Internet, Social Media and other such sources. Property dealing sites may sometimes coe in handy.
b) Maps and Location Services, especially Google Maps will be the friend in need in such situations. Get acquainted with the neighbourhood, transport routes to office etc thoroughly before zeroing in on some lodging place.
c) Be highly specific when it comes to your requirements of lodging and budget. It is quite a testing phase and involves many rejections, but you need to be persistent in your approach. The same clarity is expected when you negotiate the bills and the responsibilities of sharing the cost.
d) Collect as much data or information as possible about your neighbourhood and the place of accommodation, especially photographs. The more, the better for you to make an informed decision.
e) If possible, go to the city of your posting a few days early to look for yourself, process the information and then decide.
2) Financial blues or possible cash crunch: Quite often than not, you may not be paid your stipend on time. Sometimes, you might be paid at the end of the two month period of your internship. Hence, with virtually no supply of money and the pile up of expenses ranging from rent to utility bills, transport fares to food and domestic help fees, it is quite likely that you might be staring at a serious case of cash crunch. The problem becomes multiplied when you are supposed to do jobs involving daily travel to far flung places, or if you happen to stay in a "happening" Metro city.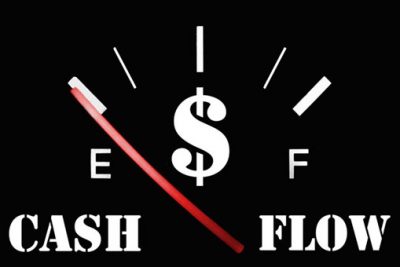 Tips:
a) Jot down all the possible sources of cash outflow or expenses which need to be incurred in the city of your posting. Your immediate seniors working in such cities can be of great help in guiding you through.
b) Stay in close proximity to public transport touchpoints like Metro Stations, Suburban Rail Stations, Bus Stops and so on. It will save you time and money for commuting to work.
c) Step out of your comfort zone and use public transport wherever available, howsoever uncomfortable that might be. Transportation can take up a major share of your money if such steps are ignored.
d) For those of you who might have taken bank loans for education purpose, it is recommended to check with the bank for the provision of additional loan for "pocket money". If that provision is available (within a limit), then try using that facility.
e) Plastic money in the form of credit cards may come in handy in some situations. A word of caution though – use the plastic money when it is absolutely necessary, as the credit card interest rates are quite high.
3) Possible schism between expected and assigned job roles: There can be two dimensions to the schism : One which entails the work roles only and the kind of work output which is expected and two, which entails the method or ways of performing the given job.
For the first part, the preparation goes back to the selection process. Here are some tips for the same:
a) Read the job description carefully and then apply, if you are satisfied with the offered role.
b) Clear out all your doubts and expectations in the interview phase itself to avoid a clash of expectations of the Company and yourself when you actually perform the job.
c) If you still land up in a job profile which doesn't align with your interest or choices of specialisation in your MBA course – still DO THE JOB DILIGENTLY. The purpose of Summer Internship is not to lock you down to a particular role for the rest of your life. The purpose of the Internship is to give you a glimpse of the working of a Company and its various functional areas. It is important for you to see how your work is in sync with the bigger picture or strategy of the Company. Try learning about this aspect from your mentor.
For the second part, an example can be thought about you expecting a swanky AC office for yourself, but later on being forced to end up in the scorching summer heat of 45 degree Celsius chasing customers or dealers in a remote location. Tips to tackle this issue.
a) Step out of your comfort zone if you want to learn and get the best out of this internship. You can provide solutions better only if you are actually involved with the problem at hand and not in sitting in some office. The three reals proposed by the Japanese in lean manufacturing, called Gemba (being at the actual place of work), Gembutsu (having the actual product) and Genjitsu (having real facts or data) should be your guiding principles when you go out for performing meaningful work during your internship.
b) Prepare well in advance for such type of assignments. Take advice from your mentor, colleagues, friends or others, chalk out a road map for doing the job effectively with clear cut objectives and deliverables, take the necessary equipment and then just get on with the job. You will definitely feel satisfied when you get the rewards for the hard work you have put in.
4) Work Hard, Party Harder (Conditions apply): Now I won't tax your brain or ask you to bring a magnifying glass to figure out the conditions, which are namely, not having a cash crunch, having places nearby for partying and getting the time to party. It is important to keep up your spirits and recharge yourself to put forth your best at work. Reward yourself for the achievements or praises at work, or simply party to release the stress you might have accumulated. If you are not a party animal, you can always indulge in your hobbies in your leisure time. I made use of my leisure time mainly by travelling to a few good (relatively unexplored) beaches, archaeological sites, temples and meeting with old friends. You can take other appropriate measures to keep yourself relaxed at your leisure time. Cheers..!!
5) General hygiene to be followed at your workplace:
a) You may not realise, but you would be observed at every moment of your stay at your workplace. Thus, you should obey all the rules of your Company, come on time and stay at least until the end of the working hours. Do not try to leave the Company before completing the job assigned for the day. You will end up having too much work piled up by the end of your internship.
b) It is NOT OK to share sensitive, proprietary or confidential information of your Company to anyone, including your friend for his/her project. The Company has entrusted you with such information, hence a mature and ethical behaviour is expected of you.
c) Have a discussion on a regular basis with your mentor. Know his/her expectations clearly, get your doubts clarified and give him/her regular updates about your work. That will remove any chance of miscommunication and wastage of time due to re-working the entire assignment and a plethora of related issues. It will also enhance your knowledge of how things actually work.
I hope that you will keep these tips in mind when you go out for your Summer Internship in 2018. Wish you all the Best and get the maximum out of this great learning experience called the Summer Internship.
About the Author: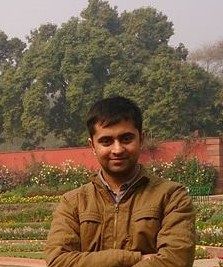 Abirbhav is a member of InsideIIM Student Team 3.0 from IIM Trichy. He has worked in several roles in Mitsubishi Electric, Keihin and Cummins before joining IIM Trichy. He has worked with CRISIL during his Summer Internship, under Research Division, for Automotive Sector. Abirbhav loves automobiles, exploring uncharted territories, travelling, adventure, photography and tries to make sense of stuff around him. He is also a member of International Relations Committee of IIM Trichy.
Abirbhav Mukherjee
Abirbhav is curious about the details and the logic behind the things around him. He also loves travelling, photography and exploring the uncharted territories. Abirbhav is an alumnus of IIM Trichy (MBA 2016-2018 batch) and is currently working with L&T Hydrocarbon (Corporate Strategy). Passionate about the world of automobiles, Abirbhav has worked in various roles in Cummins, Keihin and Mitsubishi Electric prior to joining IIM Trichy. Abirbhav was also a member of the InsideIIM Student Team 3.0. He has also won L&T OutThink 2017 B-School competition and has represented India as a Youth Delegate in Sri Lanka. He would love to hear from you on Facebook, LinkedIn or Instagram.