TAPMI has placed all the 391 students (Batch of 2013-15) this year achieving the much coveted 100% target. The placement process saw open doors from 103 companies across the country. A rigorous selection process that included elementary screening, group discussions and personal interviews was demanding of the students, as they worked relentlessly to prove their mettle. The average take home for the batch went up to Rs. 8.70 lakhs from the last years amount of Rs.8.41 lakhs. The highest domestic offer was made by Microsoft at Rs 14.55 lakhs. The number of pre-placement offers received this year by the students is 18. The placement also included one international company that hired 2 students with a package of Rs.15.00 lakhs.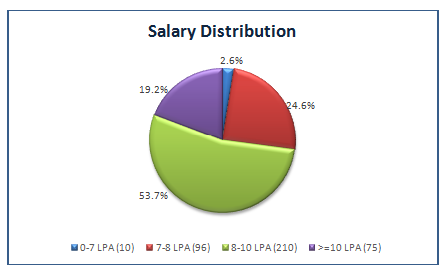 The students had the following specializations in the year 2014-15 placements.
41.1% of students were hired by the IT-ITES sector with 30 companies being a part of it, the consulting sector had 9 companies coming in for placements and hiring 15.09% of students, Banking and Financial Institutions hired 15.34 % of students across 18 companies, and Manufacturing sector hired 8.7 % of students across 9 companies. The other sectors that were a part of TAPMI placements included, FMCG, Analytics, e-commerce, m-commerce, Pharma and Health care, Logistics, Telecom and Education training sector.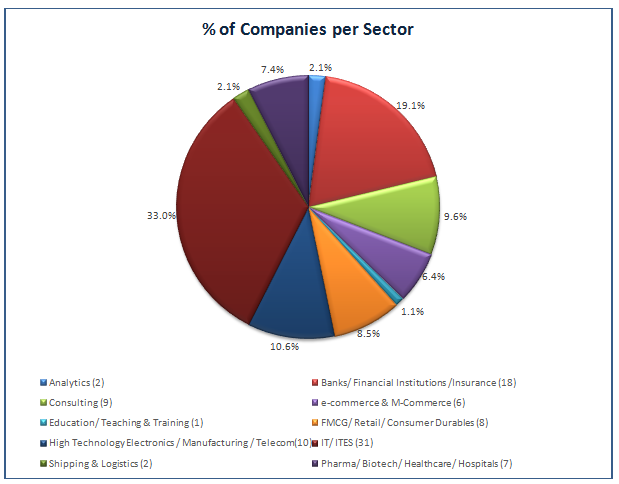 There were 9 companies which did not hire any students in the Placement year 2014-15 this was mainly because by the fag end, the number of students who were appearing per company came down drastically.
------
Team InsideIIM was not involved in creation of this story. All facts, figures and statistics put up by the school.