Taste of Struggles in a Start-Up : Report Bee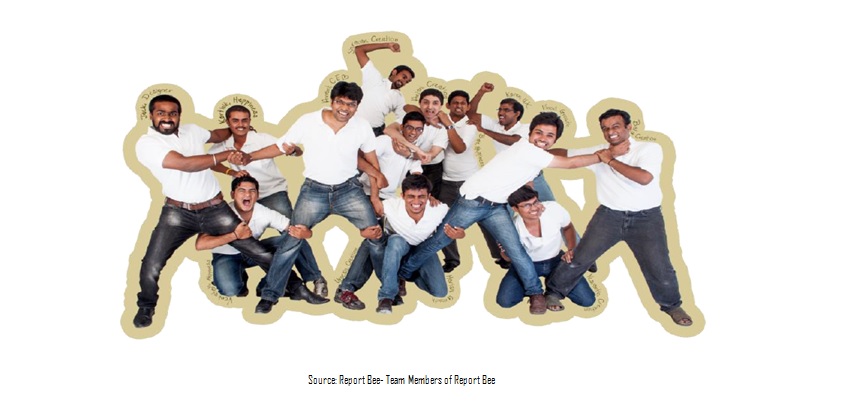 "The men of experiment are like the ant; they only collect and use. But the bee…gathers its materials from the flowers of the garden and of the field, but transforms and digests it by a power of its own" – Leonardo Da Vinci
"Start-up" – the word itself implies that it is the beginning, and something exciting is emanating around. Yes, I interned with Report Bee, an IIT Madras incubated company that was founded five years ago by Mr. Anant Mani. Report Bee is a new age data analytics company that mixes maths, art, and statistics. Its aim is to gather data from the educational institutions and present it into beautiful interactive insights providing useful and delicate information about the school.
Report Bee had a very fascinating and challenging roadmap on offer. Everything was up for me to grab and prove my worth. The schedule concentrated more or less around the following agendas-
  -Sales & Marketing training at Chennai for two weeks
  -Sketch a roadmap of the expansion plan in North East India
  -Spend around 1.5 months in Guwahati to find sales lead and convert them into customer
  -Meet with partners and resellers in Guwahati to find references
  -Promote Report Bee in Guwahati  
Days at Chennai  
Welcome
Curiosity embarked a new journey ahead. I was quite enthralled when I boarded the flight from Delhi to Chennai as it was set to be altogether a new journey ahead. On 4th April, I landed at Chennai airport. As soon as I stepped out from the plane I could barely open my eyes owing to the scorching heat of 45 degree Celsius sunlight that fell on my face.
On Monday morning of 6th April, I was asked to report to their office at Kotturpuram, Chennai. I met Mr. Nikhil Agarwal, who is the chief of the Growth Team of Report Bee. He greeted me warmly and said, "Come, let's attend the presentation." On the very first day of my internship, I participated in the meeting pertaining to enhancing the existing features and adding some new functionalities to their cloud-based software. When I stepped inside the conference room, I could see around 20 to 25 people and spotted Mr. Anant, CEO of Report Bee. He glanced at me and gently nodded his head that I considered as a welcome gesture.
Soon after the presentation was over, Mr. Nikhil welcomed me as a new "bee" in the conference room, followed by an enormous applause from fellow new "bee" friends in Report Bee. I introduced myself with immense pleasure and had a nice little conversation to be familiar with them. We had lunch together and gossiped around for half an hour describing the scenic beauty of my state "Assam", my experiences in IIM, and enquiring about each other's interests to find something in common. It was one of the fabulous welcomes I had received in a long time.




Training
It was not a very rigorous training I undertook at Report Bee, but it had inculcated in me the essential skills expected in a salesperson. Two weeks of sales training was what planned for me; it provided me the insights on pitching the sales for different scenarios. In short, I was groomed to be an effective salesperson who was soon going to handle a new territory almost singlehandedly.
Three simple steps of "Sales Pitch" that I learned in Report Bee which will help in presenting any sales proposition in its full potential to any customer-
Understand your sales lead
Be prepared
Follow Daily Routine
Understand your sales lead:
        My fellow mates stressed on the importance of knowing the person when we were pitching a sale proposition. Judging correctly whether the person is an influencer or a decision maker is vital to take control of the situation. In the first 5 minutes, we need to find out how interested our sales lead is.
We can again split the interest level into three categories-
     Don't Want
     Not Sure
     Interested
I had been asked to tune the pitch, according to sales lead's interest. It is important to scale the interest level of the client.

                         Don't Want: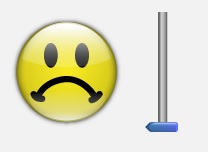 If I can find out that the sales lead is not interested in the product at all, I should accept his decision and move on. On the other hand, understanding his decision of rejection is important; whether it is the price, existing product features, no belief or not having the authority to make a decision. Whatever the reason may be behind his denial of the product, I should always leave a friendly note to them or my card so that if he changes his mind, he can always approach me.
Not Sure: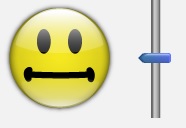 If the sales lead is hesitant or cautious to go for the product, then I should immediately step up my pitch. Providing a quick tip of credentials of the Report Bee- customers, years of experience, association with reputed committees and recognitions is the best way to catch the client's attention. Offering them any sample hard copy of the product features, or giving them a tour of the product in a laptop facilitates to deliver the value successfully and to convert the sales lead into a potential customer. When the prospective customer raises some objection regarding the price, I should convince him that the decision to go for the product is not a costly one, and it is quite affordable along with long-term benefits.
Interested: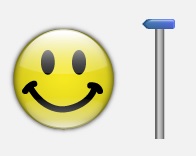 I should take the same steps as I have mentioned when the customer is "Not Sure". The only difference between the two is that, in this case I should proceed with the closure steps and the pricing of the product in this scenario.
Be Prepared
I should be ready for anything that comes by my way while pitching to the customers. First of all I should know all the FAQs by heart and should have the ability to articulate the benefits of the product. Going through the materials and demo videos aids in reducing any lapses that might arise when I demonstrate the product to the sales lead. Soft copy of all materials, an email template to be sent across, the proposal for the client should be ready in advance to provide it to the customer if required.
Follow Daily Routine
I should plan the day accordingly. It is important to know whom all am I visiting on that particular day and at what time in specific. Checking the materials that I should carry with me avoids in creating any panic while meeting the customer. My routine emphasizes on glancing through the comprehensive list of the target customers for 20 seconds in general. In particular, it is also essential to give a special attention on the hot leads. By the end of the day, I should review my feeling whether I am happy or comfortable. If not I should speak to my fellow mates, share my concern and let it out.
Undergoing the training and learning the theoretical part of the sales pitch was just the beginning. "Well begun is half done." I started demonstrating my sales pitch to my colleagues to hone my skills in presenting myself and put forward the product with the maximum value in it. Applying the knowledge of the learning was not as easy as it seems. Mr. Anant approached me one day and asked me, "Are you now ready to face the customers?" I looked upon him and confidently said, "Yes, I am ready." Mr. Anant replied, "Okay, I am just coming after 5 minutes. You will pitch me now." He put me in various awkward situations where I don't have any answer to his query as a customer. He asked me, "Who gave you the training?" His stern look gave me the impression that he is not happy with me. He asked his colleague Mr. Venkateswaran known as Venkat, who was sitting beside him and observing my sales pitch. Mr. Anant asked Mr. Venkateswaran, "Venkat, How do you rate him on the scale of 10." Venkat hesitantly replied, "Five." Mr. Anant then said, "Dwimalu, you need to practice more and be more confident. I will call you tonight, and we will have a demo of your presentation in Skype. Venkat please guide him." Mr. Venkateswaran patted my back as he could notice my disappointment and said "It's Ok. Take your time." I went outside, took a deep breath, had a smoke and grasped a soft drinks from a shop to quench my thirst and take stock of the situation to find out where did I went wrong. I came back and discussed my demonstration skills with Mr. Venkat. That night I went back and gave a demonstration to my roommates; they also gave me suggestions on how to improve it. Mr. Anant didn't call me that night.
Days went by as I kept on practicing my sales pitch. On the second last day of my stay at Chennai, Mr. Anant came to me and said to me, "Hi Dwimalu. What do you think about Report Bee? How is the product?" I replied, "It's good. Everyone is very helpful also." Mr. Anant said, "Ok, Is the product useful to the school?" I then again replied back, "It's awesome. Report Bee is changing the perceptions of people- the principal, the parents, and the teachers. It is changing the education system. It is contributing to the all-round development of a child." Mr. Anant then smiled back at me and said, "That's what I need from you." pointing his finger at my chest he said, "You should be confident about the product in your heart, and then only you will be able to sell it."
On the next day, I met all my fellow mates and thanked them for all their support before bidding adieu to Chennai.  
Amusement
My fellow mates at Report Bee worked very hard and strived to take Report Bee as one of the top companies in the education sector. Even though the workload seemed heavy, it didn't deter them from enjoying the special occasions in the office. I had a very enjoyable stay at Chennai and cherished the days I spent at Report Bee.
It is always a fortune to taste a delicious home-cooked food in a new place. That Opportunity knocked at my door when I saw a mail to celebrate Tamil New Year known as "Puthandu" at the Report Bee office on 10th April 2015. My new "bee" friends had arranged a "Pot Luck" lunch to celebrate that special occasion. "Pot Luck" lunch is a party where each one of them brings a homemade food item from their home. It was my best chance to taste the home-cooked Tamil recipes. More than the feast I enjoyed chatting with all my fellow mates who got together on that day. Mr. Anant gave an inspiring speech on that auspicious event describing his struggles while starting this beautiful organization that aims in revolutionizing the education system. He appreciated all his colleagues' efforts in pushing Report Bee to attain this height at present. He aspires to expand his organization to other parts of India and for that very reason I was with Report Bee.
I am a big foodie and could not afford to miss the chance of tasting the best cuisine at the finest restaurant in Chennai "Saravana Bhavan". Beach had always been my favorite destination to spend my time, visiting Mahabalipuram and enjoying its pleasant breeze had fulfilled that desire. There I visited a restaurant where I observed an impressive customer service. They served raw fish in a bucket and asked us to choose one of them so that they can cook for us.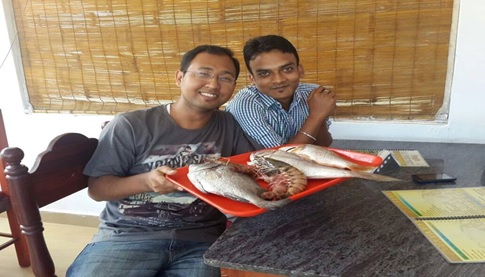 Days at Guwahati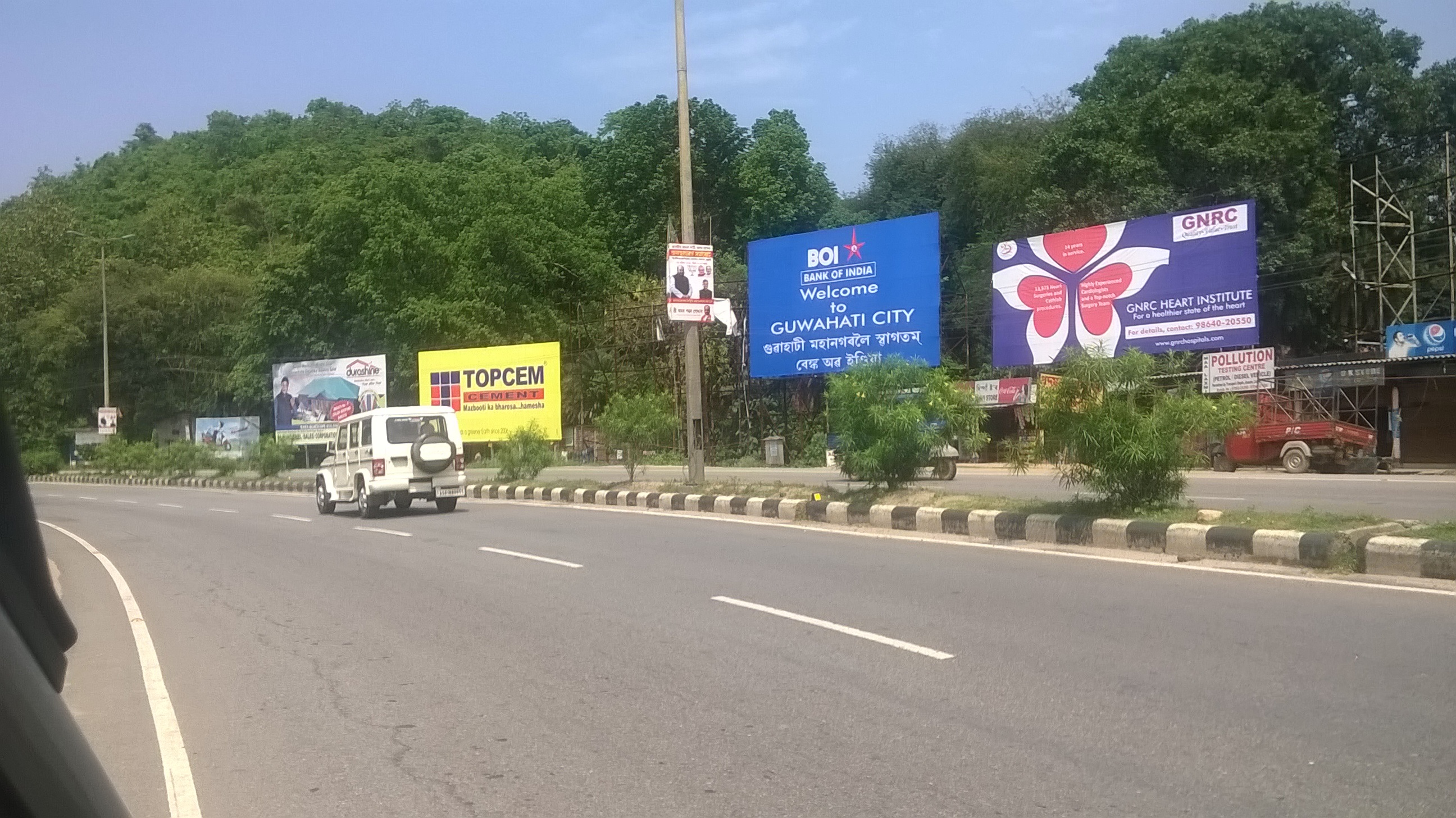 Rejuvenated at the dual prospect of learning and implementing the same on ground was what on my mind when I left for Guwahati from Chennai on 22nd of April to execute the expansion plan of Report Bee in North East. Guwahati is just like a hometown for me, I could feel the breeze of fresh air passing by. The pleasant weather was a relief for me as I switched my base from a land of sweltering heat to a city constantly showered with spring rains. The Rongali Bihu celebrations were at peak all across the state and what more could you ask after such stupendous welcoming.
On 23rd April, I was supposed to meet Report Bee's partner Mrs. Atreyee Borooah Thekedath. She was the founder of a company that goes by the name Web.com and had been running it for the last 16 years. She had represented India twice at the G20 summit- France in Nov 2011 and Russia in June 2013. I was excited to meet her since she was an entrepreneur, has a lot of experience in her profession and bagged a lot of rewards. I was successful in convincing her to spare some moments out of her busy schedule and a meeting was scheduled at 2:30 P.M. We talked for around 20 minutes on a broad range of topics, and the experience was quite enriching. I introduced myself and spoke about her recognitions. She passed me many valuable tips about how to convert a sales lead to a customer. I asked for her assistance to provide me some references of schools to visit them.
In the evening, I got a call from Mrs. Atreyee and told me "Dwimalu, I interacted with the principal of Faculty School just now. You can either call up the Principal or message him to fix an appointment with him tomorrow. Please note down his mobile number." I gave her my note of thanks for providing me the first sales lead. I instantly texted the Principal of Faculty School to schedule a convenient time to have a brief meeting.
On 24th April at 10 am, I visited my first customer- Mr. J. Bhuyan, the Principal of Faculty School. Sitting on a couch after being asked, I started the conversation by introducing myself and referring Mrs. Atreyee. I spoke about the brief details and accomplishments of Report Bee for 20 seconds. I wasted no time in demonstrating the product in the laptop as he seemed interested and provided him a hard copy of sample Report Card from Report Bee. After I had concluded my presentation, he paused for a second and said to me, "I want to implement this software in my school." I was surprised and never expected that I would be converting the very first sales lead to a customer. I could feel the joy thumping inside my heart after achieving the feat. On that very first day as a salesperson, I was not ready with the proposal. So, I told him that I would be sending the proposal by the evening and let him know all the process the next day to implement the software. Immediately after leaving the school premises, I called up Mr. Nikhil and informed him that Faculty School wants to implement the software. I was so proud of myself when I heard, "Wow Dwimalu, that's awesome. You have converted the very first lead."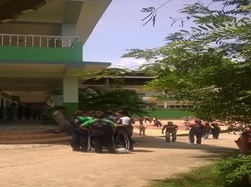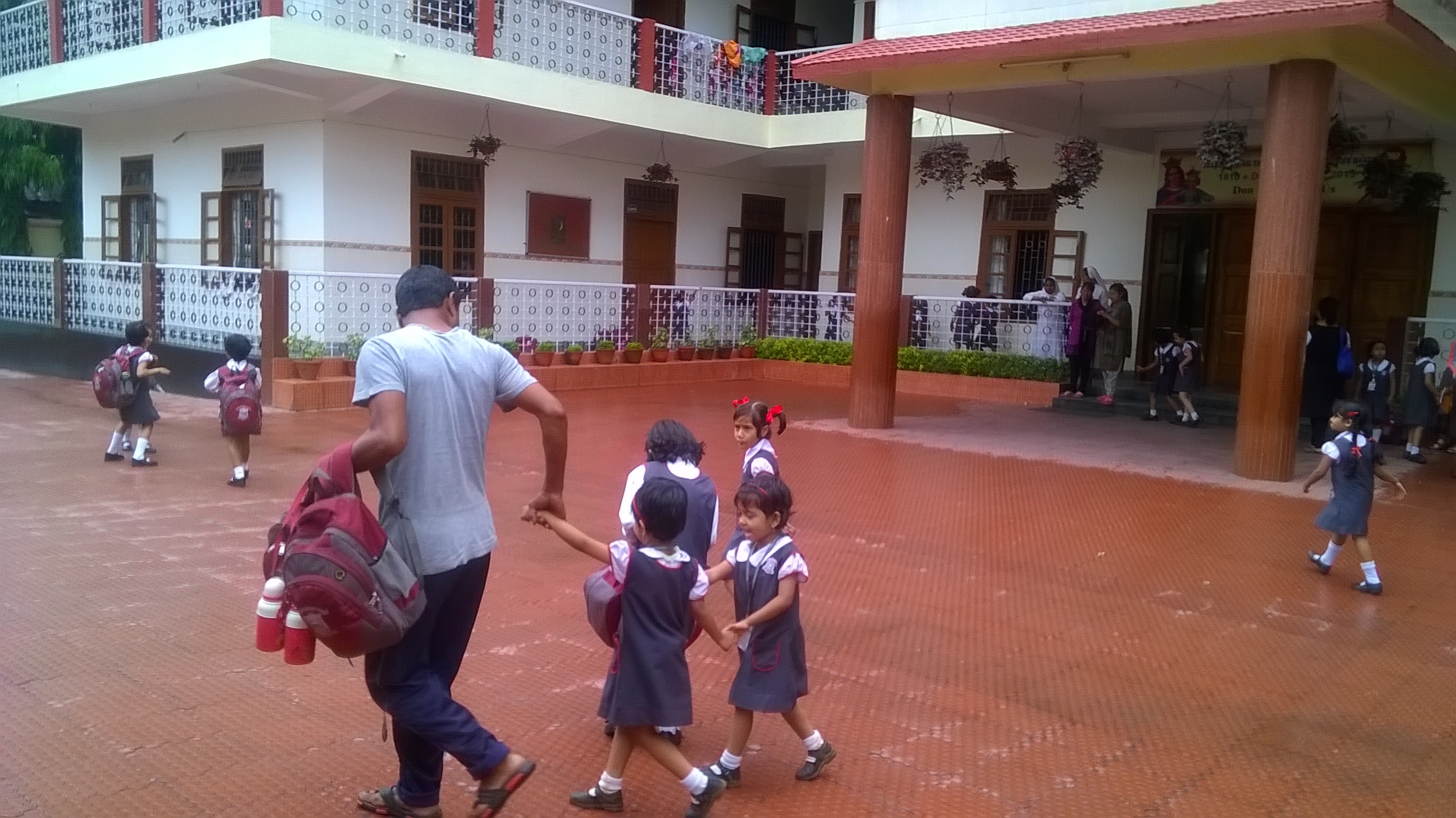 I visited 12 more schools apart from the Faculty School but to my disappointment I was not able to convert any one of them. It was not as easy as I thought after converting my first lead at the first attempt. It was quite tough to arrange a meeting with a school authority without a reference. The Principals of various schools tried to avoid me and provided excuses when I requested for an appointment to meet them for the demonstration of the product. Some were not even ready to listen and before I spoke anything they used to say, "I am not interested." But one thing I learned after taking up the role of a salesman.
"You will win some,
loose some,
    But always smile :-)"
Call them salesmen or the front end of any business, but donning the role as one of them is not an easy task considering you have to roam around places. Being entrusted with the responsibility of expanding the business in a new geographic area and that too all alone was a real kick to get me going. It becomes a herculean task when you are trying to pitch for a whole new product recently launched by a relatively unfamiliar company.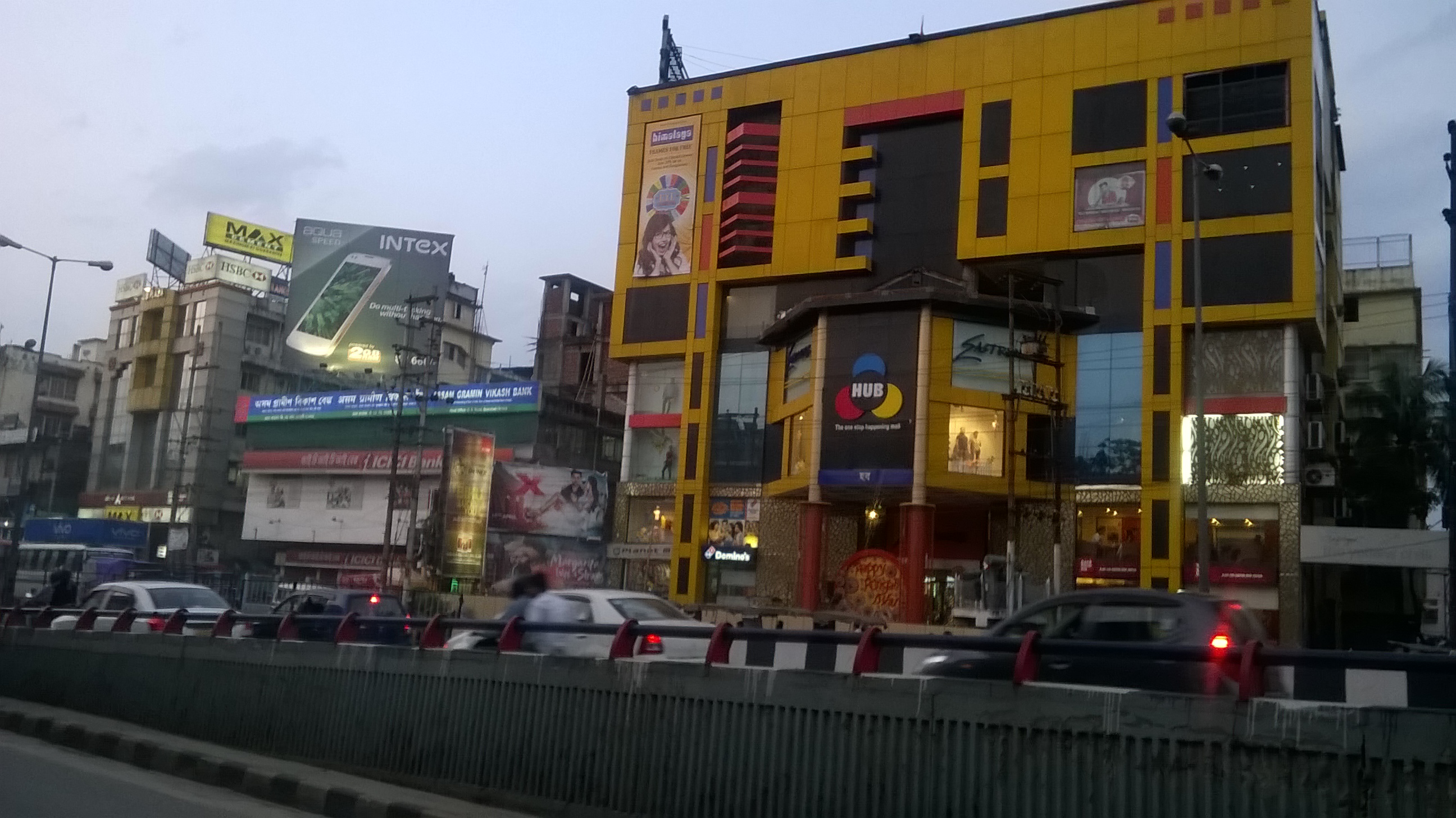 As it is said "the first impression is the last impression," I had to undertake gruesome traveling arrangements to be on time while meeting the customer for the first time. But I had to look fresh, energetic and maintain my calmness while facing the customer. Spirits had to be in the greatest heights to demonstrate the product in the most suitable way and to answer all the doubts of the clients with appropriate explanations. It was essential for me to handle the objections with utmost care.
I came scintillating close to converting some of the leads but was constrained by the time limit. My short stay with Report Bee was soon beginning to end, and I handed over these leads to my fellow mates along with the crucial insights about them.
It was an interesting, exciting and a great learning experience with Report Bee. I look forward to such fascinating journeys in my life.
  Dwimalu Basumatary IIM Lucknow —- (This is an official entry to the Summer Saga 2015 Competition. If you have an internship story that could compete against the best in India, give it a shot! Read the instructions here and start writing!)