Uncategorized
The Dabbawallah Story at IIM Kozhikode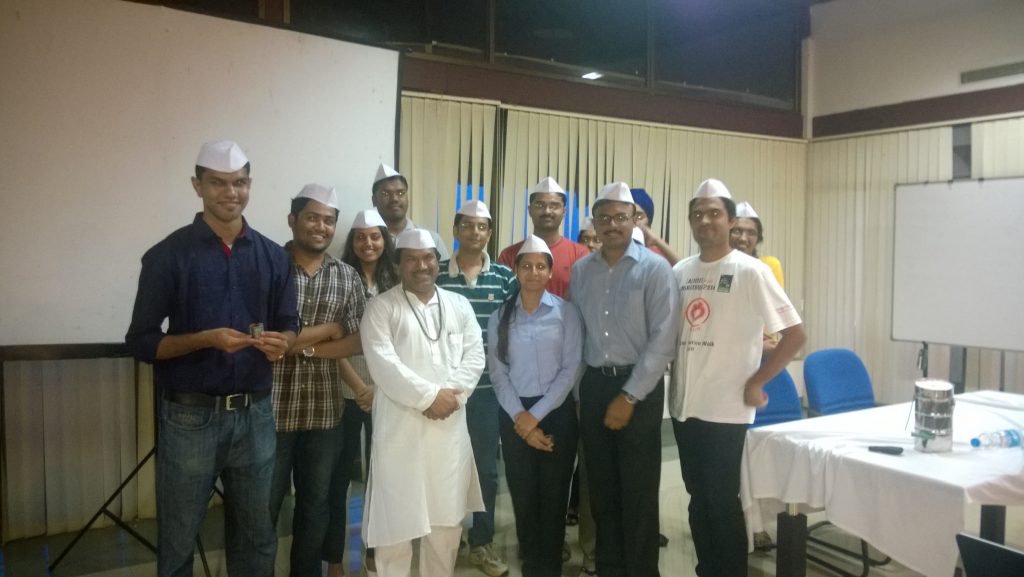 Epitome of humility, no wonder people who meet him for the first time refuse to believe he is a multi-degree holder (M.Com, B.ed, LLB, Phd) and the man behind the phenomenal success of the present day Dabbawalah Association of Mumbai.
The talk began on a cheerful note where he joked about how he has given close to 1000 lectures and that all his lectures hover around just two apparently simple deliveries that all the dabawalahs undertake every day. The talk was full of punch-lines or should we say lessons that we all need to imbibe in our lives.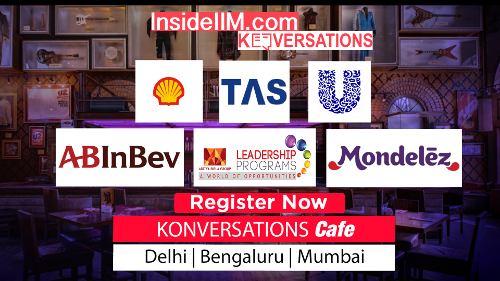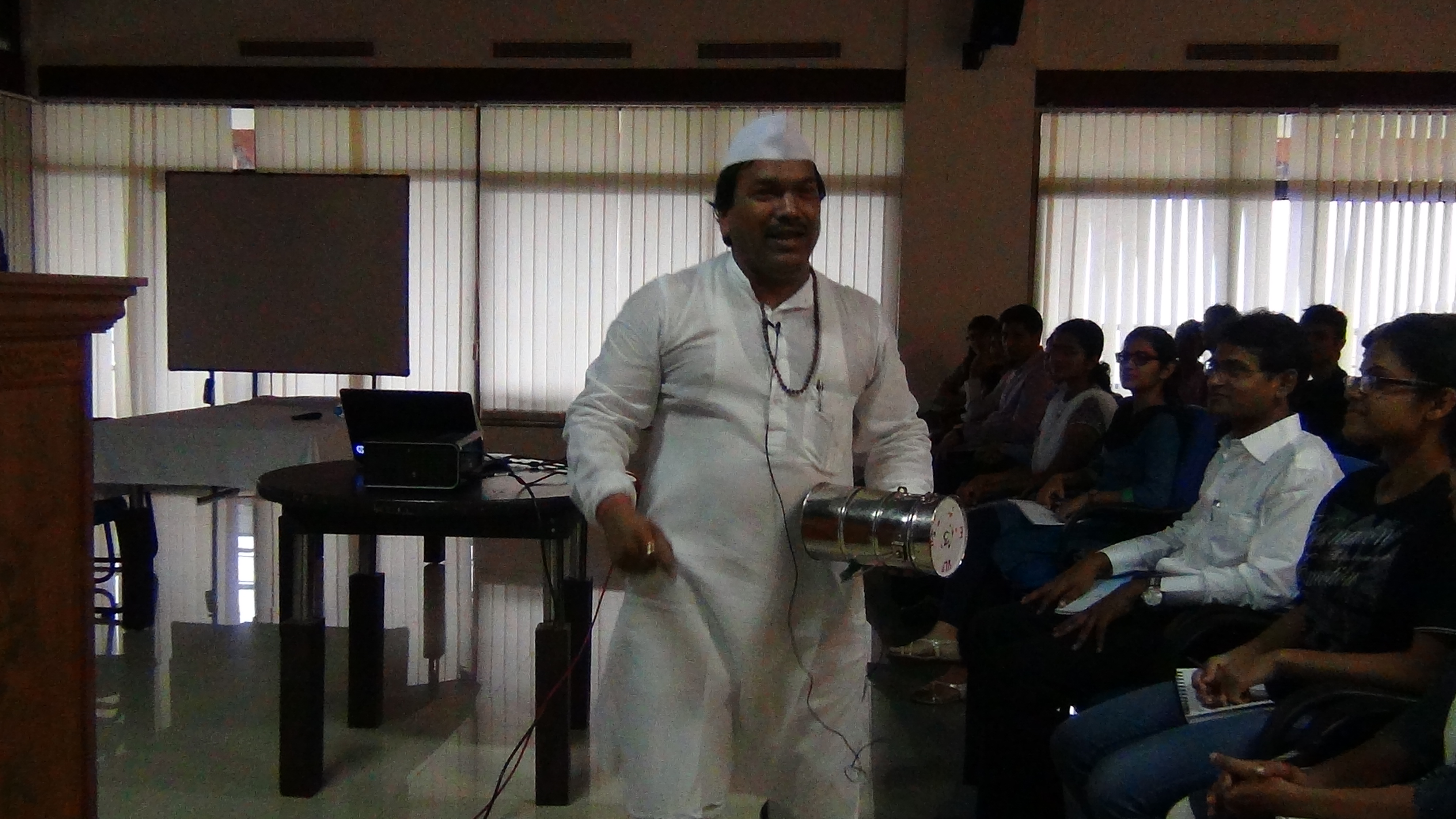 According to him, the Dabbawalah fraternity has flourished over the years because of myriad reasons –
–          The congested city of Mumbai
–          The extra-ordinary connectivity provided by the local trains of Mumbai
–          Long travelling times
–          In Mr. Agrawal's words – "Jo biwi se kare pyaar, woh Dabbawalah se kaise kare inkaar !?" concept
Throughout the lecture Mr. Agrawal drew analogies between the lives of Dabbawalahs and the lives that we all should ideally be living.
– Despite the gruelling work that they do for hours together, at the end of the day you will seldom find a Dabbawalah cribbing about it. Instead, he will have a sense of satisfaction after successfully serving his customers who are equivalent to Almighty for him. "Work is worship" – is what they all believe.
– 'Work' and 'customers' occupy even more important positions in their lives than their families. After all, it is this work that helps them earn their livelihood which in turn helps them sustain their families.
– There is immense satisfaction amongst the community with respect to the salaries that they earn. They believe that they are far more prosperous than a Government accredited school teacher despite not having comparable education or 'qualifications'.
– Lack of literacy or education was/is never a hindrance for them. As Mr. Agrawal shared, even after giving so many enlightening talks to employees from different companies, he was baffled by a strange request from a leading corporate when they wanted to know the 'key takeaways' of his lecture. His innocent reply to the same was – "I will give away, you take away!"
– It is due to their sheer dedication and passion that they have had a negligible rate of failure since their inception more than a hundred years ago.
– According to him, even the most intimidating battles can be won with conviction and passion for tasks. Their fraternity believes in achieving 100% customer satisfaction. They give importance to in-time, on-time delivery and as is said by most Mumbaikars – "Our clocks may stop functioning at times, but that of Mumbai Dabbawalahs – Never !"
– The fraternity believes in upholding basic values like respecting elders. They observe abstinence from alcohol, smoking and non-vegetarian food. For them work is equivalent to worship and they believe there is no substitute to hard-work.
– They are so unassuming that when they were bestowed upon with the 6-sigma certification (2nd in the world, 1st in India), they did not even realize how big an honour it was.
– Theirs is the example of how despite belonging to the lower strata of the prosperity pyramid, with hard-work, both the ends can be met. Most of the Dabbawalahs, before and after their duty engage in extra means of earning livelihood by selling milk bags in the morning, riding auto-rickshaws at night so as to keep up with the increasing prices.
– Their association has set an example for all corporates with their track record of zero attrition rate over the years. They have a specialized referral system that ensures complete dedication of all the Dabbawalahs.
Apart from knowing more about the world-famous supply chain management of Dabbawalahs, the lecture was an eye-opener for us who even though are privileged with all the luxuries of life, are never content with what we have.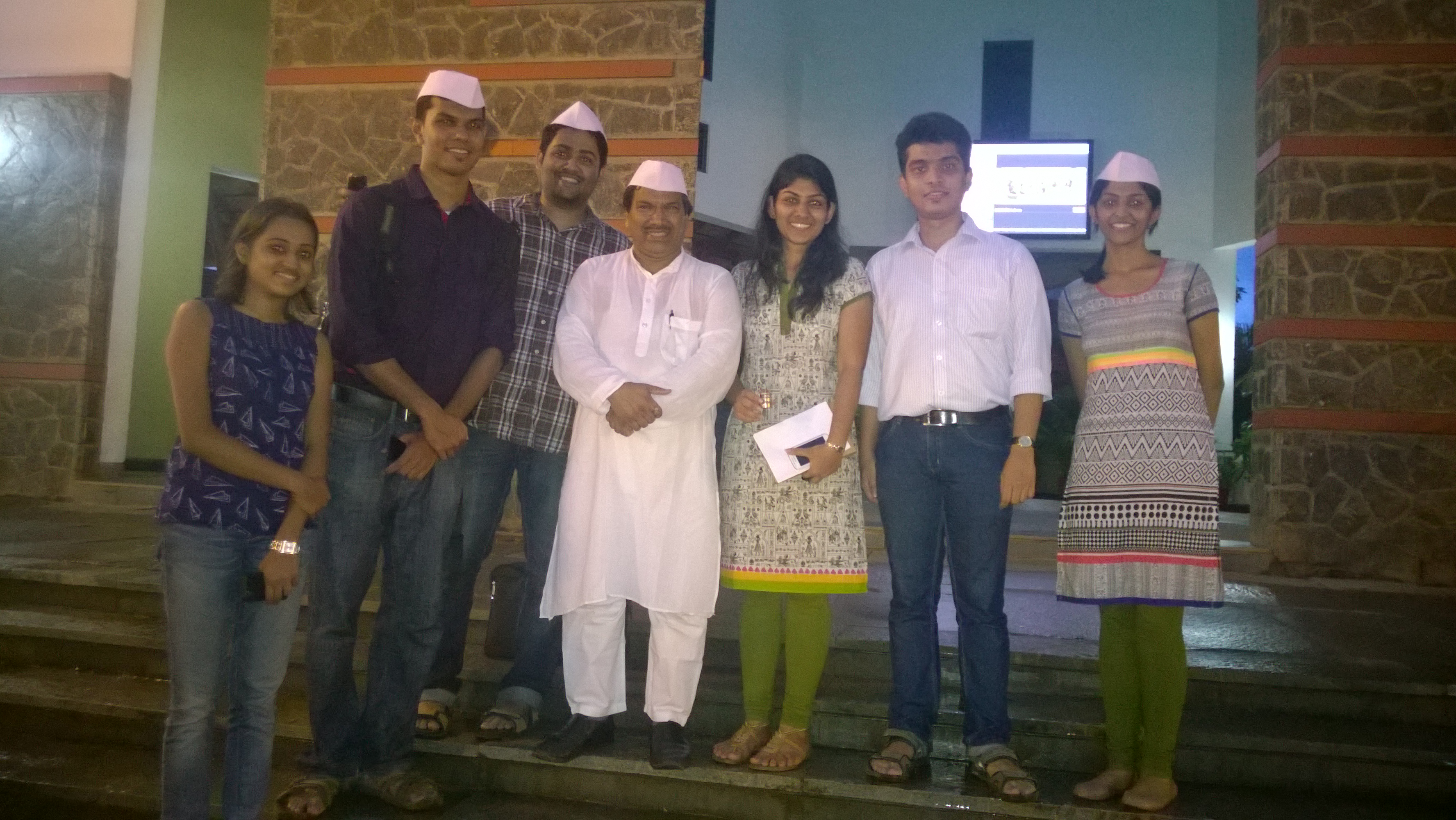 Organized by the Industry Interaction Cell, IIM Kozhikode
                                      Covered by Ipsita Acharya, Coordinator, Media Cell, IIM Kozhikode
                                    Article written by Venu Merh, Coordinator, Media Cell, IIM Kozhikode

Facebook – https://www.facebook.com/pages/IIM-Kozhikode/101851176539713
Twitter – https://twitter.com/IIMKozhikode
Official Blog – http://blog.iimklive.com/
For further details, contact us – media@iimk.ac.in