The Elusive MBA Degree – The Rose Among The Thorns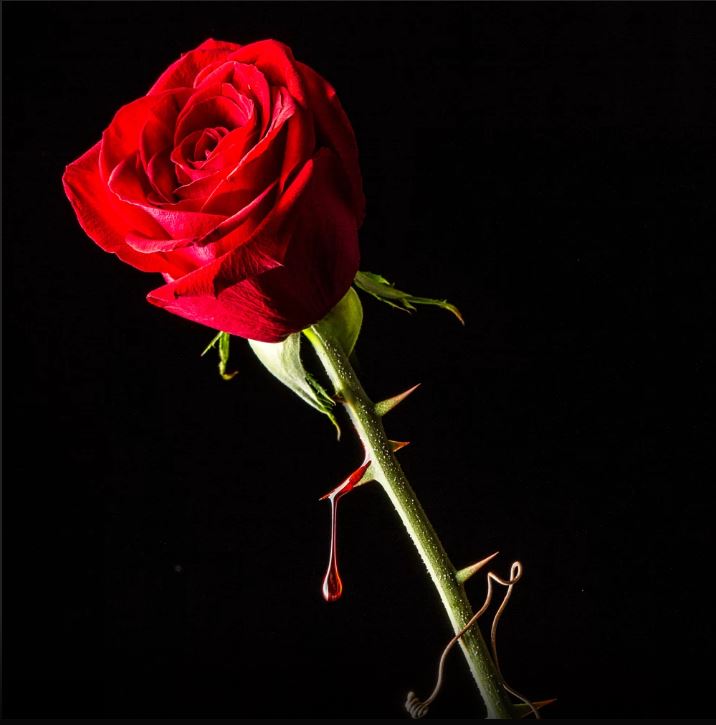 Precautionary warning : For prospects, reading this article may heavily impact your upcoming decision of opting for an MBA or not. Reader's discretion advised – be wary of sample bias! 
My views regarding an MBA degree have fluctuated more than most politician's election alliances over the years. In a country like ours, where career choices are more affected by what "Sharmaji ka ladka" is doing, or what our "Bua ki Canada wali friend k padosi" think is the global trend, we tend to get swayed by external factors and others' opinions more often than not.
In a country where "iitiimshaadi.com" is a real website (Don't believe me? Click on it for a whole new self actualisation journey. And no, I'm not paid to advertise them, it's just out of my sheer sense of amusement that I mentioned them) and a country where we first become engineers (or MBAs) and then look up to what we actually want in life – how do you decide whether an MBA is essential for your existence and growth? How drastically do your views change if I take the average CTC figures away from your sight?
Through the course of this article, I've tried to present a not-so-glamorous side of the MBA programme. I clearly had no such idea before joining this course and spending an year at HelL (IIM Lucknow).
Hence, I hope this article helps some of you fellow ignorants (oh wait, that sounds harsh, let me put my euphemism cap on – which essentially comes down to thesaurus-ing it) – the poor "benighted" souls out there who've been diverted on this MBA-is-the-one-stop-solution-to-everything path, in making a significantly more informed decision.
Abstract
Looking outside at the blissful afternoons of spring-filled March, makes me ponder how weather perfectly fits as an analogy. Our life as MBA students is best described by the dynamic seasons in the North. Most of it is the scorching heat accompanied by sweaty turmoil – just like our never ending quizzes, submissions and exams. On a few days we feel like everything's falling apart – like leaves in autumn, but it's only the build up to an even harsher winter. But how do we still manage to survive? How do IIMs still get the best of the lot around the country?
The answer, lies in the perspective of what you intend to gain from an MBA degree.
For you, what makes blossoming spring days like this possible? What makes the struggle worthwhile at the end of your course?
For a closer look (and to make it look like I've sat down and thought this through), let's break down the MBA journey into 3 parts (See what I did there? The magic of numbers and chronology?
This is how you do well in GDs and WATs – take note, suckers!)
Part 0 : The Decision Making
For freshers, especially the ones who hold good placement offers from their respective institutes, it's a tough choice between beginning to earn 20+ Lakhs in the next 2 years or spend the same amount for a degree! For those without such offers, and a shot at any good MBA college, the choice is much simpler, so to speak. Nevertheless, all freshers face a dilemma of drifting away from their core engineering learnings (Still more than 70% engineers here!) into the world of managerial "globe".
For working people, taking a break from work and looking forward to 2 years of rigorous academia is a thought they can't fathom. It essentially boils down to looking short term v/s long term. If they don't see themselves progressing well enough the way they are right now, most of them end up thinking of this degree as the one stop solution to all their future problems. Sadly, that isn't the case.
Once you join the workforce back after two years, the office politics will still be there, the nagging bosses will still be there, the rat race will still be there. As someone wise once said – "Same sh#t, different day!"
Part 1 : The First Year

Sadly, expecting a similar-to-graduation experience, I came here with high hopes of chilling with friends, having "bulla" sessions (that's what they call random endless conversations in UP), exploring the city (Lucknawi food and heritage), etc.
What I ended up doing for most of my first year was submitting assignments and projects at 23:59:59 (Yes, that's how time works here), attending pre-placement talks, rushing for CV reviews & HR answers, preparing for internship interviews, screwing up my sleep schedules, ignoring family for days, giving 6-7 exams in 3 days, not going home for more than a week in the entire year, and the list goes on. These are the thorns which we choose to overlook while admiring the rosy picture of an MBA degree.
I did end up making great friends, getting a reputed internship offer, and passing all my courses (maybe learning a few things too on the side), but was the immense stress I went through, worth it? Were the classes on Sundays really needed? Was there really a necessity to schedule an exam the next day of Diwali, Holi, etc? We'll find out soon enough.
Interval : The Internship
This is just like the work experience you had (or wish to have), only significantly less paid, and hopefully less stressing. This is the part where they extract the max out of you – like shearing a sheep, at the same time feeding it well enough to come back later.
Part 2 : The Final Year

Before I try to generalize the life of a 2nd year student, please allow me to showcase this beautiful flow chart I just hand crafted (this is what MBA courses are all about – structures, matrices, and jargon):
For the "Prepare to Burn in Hell" category, life is the most depressing and extremely difficult over the 2nd year. They end up spending most of the time worrying and envying (read : abusing on a daily basis) the "Party like there's no tomorrow" category. The coursework does no help. On one hand they try to handle their dwindling academic performances, on the other trying to glorify their CV as much as they can, alongside preparing all there is to prepare for any and every firm that's going to visit the campus – that's right, most of us are not as fortunate to have a clear goal (read : guaranteed shortlists).
They end up jumping through hoops they didn't even know existed. The struggle to not end up in mediocrity is real.
The Conclusion
Final placements happen in January and every institute somehow manages to achieve 100% results and fairy tale packages. Let's not get into the realities of that.
Let's not look at happiness or the content %age of these students with their offers. Let's not ask questions we can't handle the answers to – like do you think this MBA degree served you good in achieving the goals you wanted to achieve before coming here? Are you happy with how your life has shaped up?
There's a scare in my heart. I can hear the loud thumpings even as I write these questions – for I am a mere mortal, preparing for the interval, and wishing for a gratifying ending (I wrote "happy ending" and deleted it for obvious reasons).
P.S. There won't be a proper ending to this article, because I'm still figuring out how life will shape up for me! For those who seek a definitive answer, it simply doesn't exist.
It's like answering how many thorns will you let cut through your fingers, to enjoy the aesthetic delights of the rose you desired; or perhaps everyone in your surroundings hyped up, which made it seem desirable to you too.