All the world's a stage, and all the men and women merely players: they have their exits and their entrances; and one man in his time plays many parts, his acts being seven ages. -- William Shakespeare
Now, I wasn't born with a natural flair for writing. The artist in me manifests itself better in the form of a dancer. But like most people, I do have romanticized in the past, with the art of penning down some of my thoughts. Science says one has to be a good reader first. So I began reading, I wrote my first article for a college magazine last year and then another one. Both of them got published in the respective issues. Now, I could have gone on and graduated as a writer, but already one year into the program, my version of two states hasn't even started.
The past summer was both good and bad for me. So, the title works both ways. Overall the experience of working at the corporate level and product management level was good. I got a bird's eye view of the whole business but with a sales and marketing orientation.
Sales and Marketing orientation at the top embodies a cross functional perspective to meet the customer needs.
A note of commemoration
Though there were some tough and some meaningless days in between but what makes this summer unforgettably bad is that I lost my grand-mother a few weeks ago. I think of her often, in a thousand different ways, picturing all these years, she had been around for, rather getting disconcerted in the end- is this how it is going to be? Someday all the people I have in my life would be gone and yet others would come and occupy that space! There is a deep chasm to her going away- I cried in bitterness and anger for a few days, and now the memories bring a smile on my face.
The feeling that she is not going to be there when I go back home next time does nag me a little but humans, I believe, are hard-wired to overcome this grief and time itself is a good healer.
Day Zero
I started my journey on this day, in the most literal sense, from Faridabad to Bangalore and with a lot of luggage. I had covered myself with enough clothes to not look odd, when the temperature meter on Delhi airport read 30 odd degrees, and to avoid that extra baggage cost I would have incurred otherwise. Don't judge me yet, it's just a habit (to pack more than what is needed) that I am trying to change and then I am a Punjabi, my mum packed breakfast for me which could have been enough for the whole day! So I gave most of it to somebody who needed it more. After landing in Bangalore around noon and before I could move into my already rented place (yeah that's right! I was going to intern in a start-up, so no paid travel or five star accommodation), I had this big presentation to give to the senior management of Panasonic India for a competition. So I went to my friend's place first for I needed a quiet place and the internet for the VC. First day it-self explained a lot about the developing e-commerce culture in the city. I mean after bravely putting up with traffic disorder (which although is a euphemism, traffic is the biggest failure of Bangalore) once in a day who would want to go out there again. But it does put up challenges made interesting by some entrepreneurs and naturally now there are tens of start-ups doing only hyper local delivery with a few hours of turnaround time. If not world they are definitely making Bangalore a better place. From the perspective of customers these companies are generating a lot of value (Aren't Indians considered lazy anyway). I also worked around my office timings to avoid the ordeal, but there wasn't a saviour in this case. In the end I, like lacs of other people unperturbed in what seemed like a daily ritual deeply entrenched in their lives, just accepted the new world order- travel! Until you arrive. The second thing one wouldn't miss mentioning is the weather of Bangalore which almost makes you unwary of the mundane problems that life presents. It will make you dance and sing in bliss especially after coming from the brutal heat and poisonous air of the north. Rains here are well behaved to a great extent as it rained mostly, either after I was already home or was yet to start from office. Isn't there something comforting about a rainy day at home? Sitting by the window pane, the patter of rain against the window pane is soothing in its own way.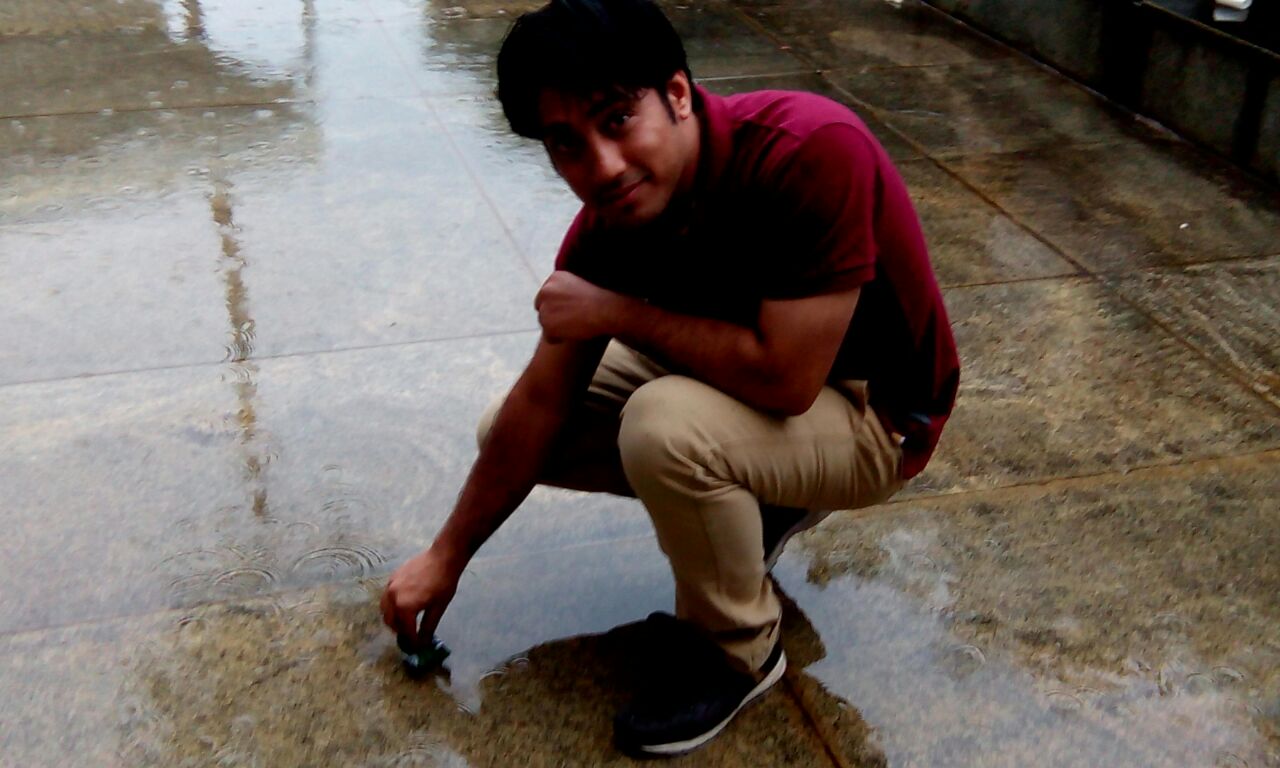 Days One two three
First day in a tech related start-up based in Bangalore produces interesting reactions. We were collectively and most briefly introduced to the whole team of iTiffin as the IIM team. It's like we could do away with the rest of our lives because the word IIM put an end to our introduction on a few minds. Initial impressions were being created and expectations were being built up while we were still in the middle of our introductions. Most people were supportive in their own fashion, irrespective of whether they had any preconceived notions but some people were very critical throughout, although they didn't set expectations as such but whatever we did always seemed less for them. The founders were mostly indifferent except for creating favorable brand association (This is more of a personal experience, not generalizing or stereotyping).We were directly reporting to them and one thing I am led to believe is that a rational approach and a logical analysis of a situation at hand is what mattered rather than any specialized skill, to say the least.
Starting in digital marketing, I went through many case studies and readings to do some goal setting up front. I easily figured out that people here wouldn't set many goals for us but in the end we have to do stuff to stand by their expectations. I had my task cut out because by then the company already had a fair digital presence, in fact till now they are taking orders only through internet. Some categorize it as the internet first restaurants. iTiffin is now more of a food & beverage company, selling packaged foods along with lunch and dinner meals online. A web-based company targeting majorly youth, mostly tech savvy, digital seemed the way to go and it doesn't require a lot of investment either. I did a complete landscape assessment of the emerging food-tech industry (as it is popularly called) to map iTiffin vis-à-vis other players, on various parameters- value proposition, price, no of orders being done in a day, business model and service quality. For the qualitative parameters I took a few informal interviews of people who knew about these companies and had used their service in addition to the reviews on social media and secondary research for other aspects. Then I created a social media campaign designed to get first hand insights on the perception of people about the whole service. Through the campaign we were also able to drive brand awareness among the health conscious people of Bangalore. We found iTiffin is the only player to strongly position itself as a health and wellness food company, its value proposition being calorie defined meals and snacks. Others were appealing more to the taste buds or claiming to the service aspect of the business- fast delivery etc.
Days of hard work, fun and joy
The next thing on my radar was 7th April- the World Health Day. Talking about health and nutrition we all know our country has a huge undernourished population percentage. That's when we decided to extend the world health day to a week, we visited an Orphanage to provide a nourishing meal to its children for a week. I created a social media campaign inviting people to come and join hands with us in fighting malnutrition. The event was covered by Times of India for their city news column. So, the first week itself brought me appreciation from the CEO. The words of appreciation had come my way for carefully incorporating the vision of the organization and sending out a message that we want to imbibe healthy eating habits in the citizens of this country- city by city.
The greatest gift you can give back to the society is good health!
.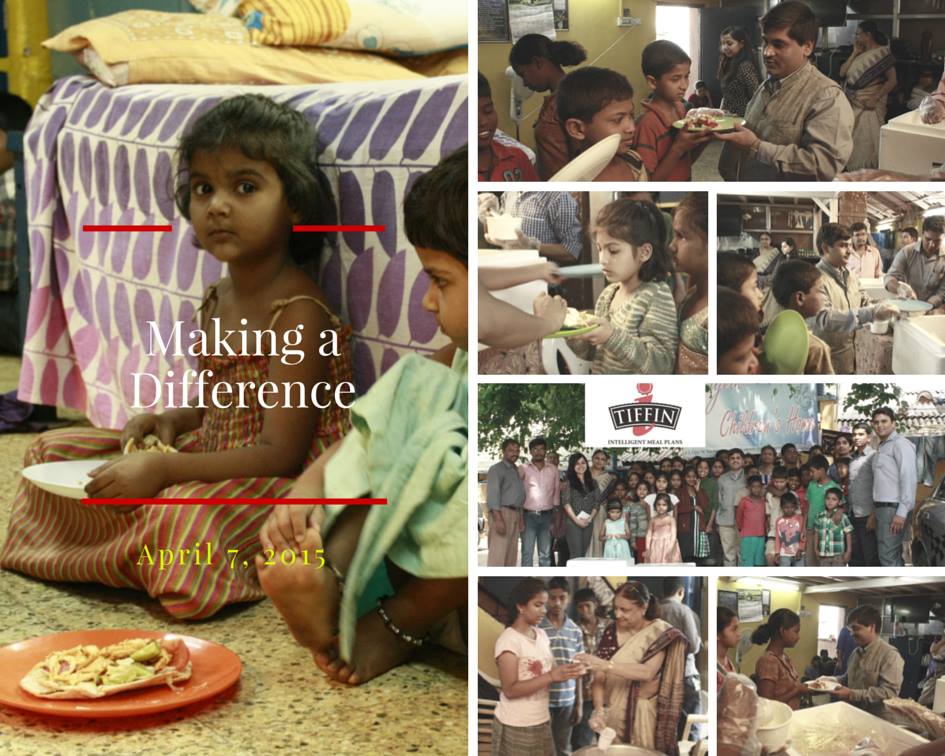 I followed up with a few more social media campaign ideas but I realized there were some constraints in doing them, for instance one of the campaigns got my boss/mentor really excited but couldn't take birth because of the unavailability of the celebrity investor in the company – Robin Uthappa who has been able to manage his BMI/weight and is of course a world known athlete, and so would have been a perfect brand ambassador for us.
Now creating all these campaigns, I felt I need some help with the creatives so I made this request for an integration of my work with the rest of the digital marketing team. To tell more about the team, there was one guy working as the creative manager and a guy who worked part-time, only on creating Facebook campaigns. So the creative manager did most of the designing part including the website. And there was an in-house dietician who also used to blog intermittently. One thing that was clearly visible was there wasn't any dedicated practice of SEO or SEM as such being followed. Thus I acquired a basic understanding of SEO/SEM and started working on some of the basic on-page SEO stuff, and came out with some basic recommendations that improved the Alexa ranking a bit. Besides that I conceptualized an iTiffin monthly health magazine. The whole concept revolved around inviting bloggers and SMEs (Subject Matter Expert) to contribute content for the magazine. It was a community building initiative so as a pilot run, some proficient SMEs better known in an area or among certain section of people would be employed for the content generation and would be featured in the magazine, which we would distribute initially for free in that area or to the same section of people. But it required a lot of investment, which was going beyond the budget. So eventually what I created, an e-magazine (everything from content to design) was used rather as an e-newsletter. Thus, what I believe, could have been a great way to connect with our target audience and would have probably helped strengthen the core brand identity of iTiffin- Health and wellness brand, in addition to enhancing brand awareness ended up spamming people's inboxes. Maybe I could have been more convincing, nobody knows for sure, but maybe!. One positive take-away though, it sort of came as a push for me to work on the creatives myself to conceive the idea.
As the first week was soon ending, the feeling was that I wanted to do more than digital marketing which was anyway constrained by frugality. And as fate would have it we were told that iTiffin is expanding the product portfolio by launching an FMCG product to cater to some special needs of people. It was thus a product launch in a niche segment. A former consultant at McKinsey was roped in to lead this project. Started on a good note with an outing to a well-known bar in Bangalore with our excitement and curiosity building up as we asked him question after question, gulping down beers and that delicious food at the same time. In the next two days sitting in the balcony of the three bedroom apartment- turned-office we decided our product launch strategy. Our pay was less and we had six working days in a week. Our business cards read Innovation Team- it couldn't have been more startup-ish (only if that was a word). Putting everything from the white board where we did all the initial scribbling into different consulting tools and frameworks we were introduced to, my level of excitement got multiplied by a few times for it was not just the new product launch, we were also getting a flavour of the fascinating world of consulting.
The project involved the pan-India launch of iTiffin's Healthy i-Atta which although is going to have three variants eventually as can be seen on the website as well- Diabetic Friendly, Heart Friendly and Weight Management. To begin with, we were launching only one variant - Diabetic friendly. Nobody from the core iTiffin team was involved in the project as such. We were required to work on all aspects of the project -
Product Pricing, designing the go-to-market strategy, developing and executing marketing campaigns, reaching out to and tying up with potential business partners which included retail chains, e-commerce, dieticians etc.
On the face of it looked really enticing and at the same time very involving given the fact that all of us but one, were engineers with not much knowledge about the food and beverage industry either. The project had its own set of challenges. If the target audience for iTiffin as a whole wasn't itself clearly defined, the target audience for the flour was as vague as it could be. It became very evident to us that there wasn't any market research done for this product, partly because it's expensive and chiefly because it was a product innovation anyway, there aren't many similar products in the market to compare with. Numbers were carelessly thrown in the air about how big the market for this product was (flavour of consulting was it!) On another day I came across this article published in economic times on – 'Why 99.9 percent of innovations in FMCG fail?' I reproduced that article in form of a small case and presented it to my mentor and the CEO which came as a teaser to a long and arduous journey. What bothered me really was the price, for flour is part of the staple diet for many.
Nevertheless, we started with whatever resources we had at our disposal. As soon as we lay hands on the initial samples we distributed some free samples locally and internally (trust me the taste and the colour were really offsetting to its core benefits) to get a qualitative feedback. The packaging was done in-house completely, we got much help from the creative manager who also took care of designing web pages for the flour on the existing website. Pricing was done with quality inputs from the CEO himself, which helped us in estimating the overhead costs apart from other costs which were easier to calculate. It was now time to go to the field -We put up a stall at TCS 10K marathon site on the day of their registration. Now selling flour at a marathon site would have been difficult in any circumstance and here we were just launching the product. So we also put up iTiffin's meals and low calorie snacks at the stall for over the counter sale. It turned out to be the biggest revenue sale in a day in iTiffin's history. We gave away the food left to the poor instead of giving it as freebies. A few days later we tied up with another organization which was organizing a cycling marathon to help raise money for Nepal victims and donated that day's sales to Nepal earthquake victims. Additionally we tied-up with various gyms, health clinics, corporates for sales and promotions at their in-house or open house events. A presence at these places where the young and old, health conscious people come together, made a lot of sense. It meant we are targeting the right audience somehow and who would be innovators and early adopters of our new product.
Quoting a line from one of my readings -In a crowded, noisy, competitive business world, clear AND consistent messaging is mission critical.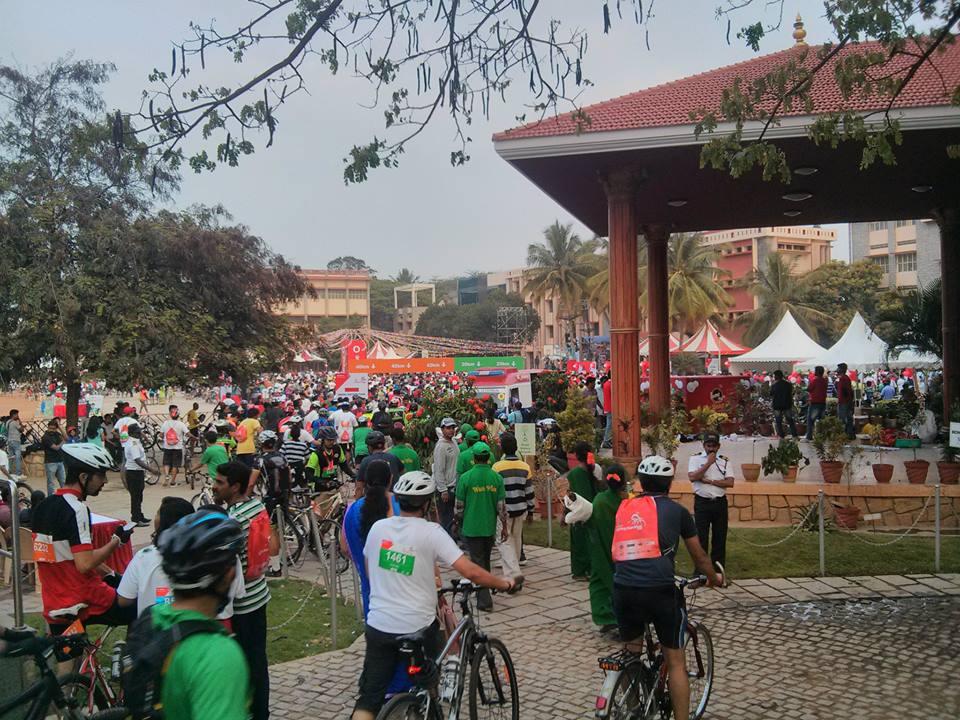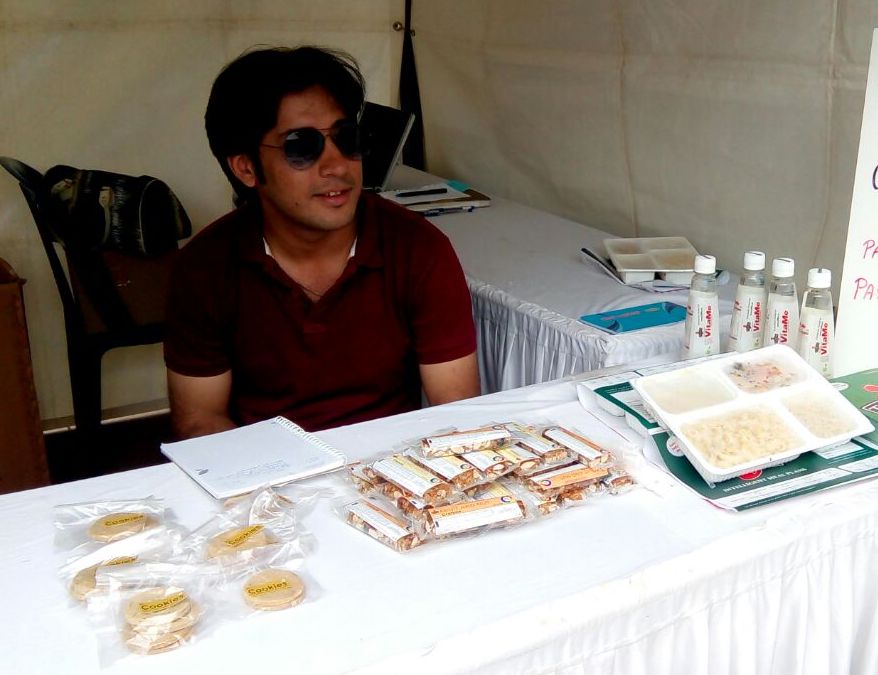 *This not vanity. I just didn't click a lot of pics.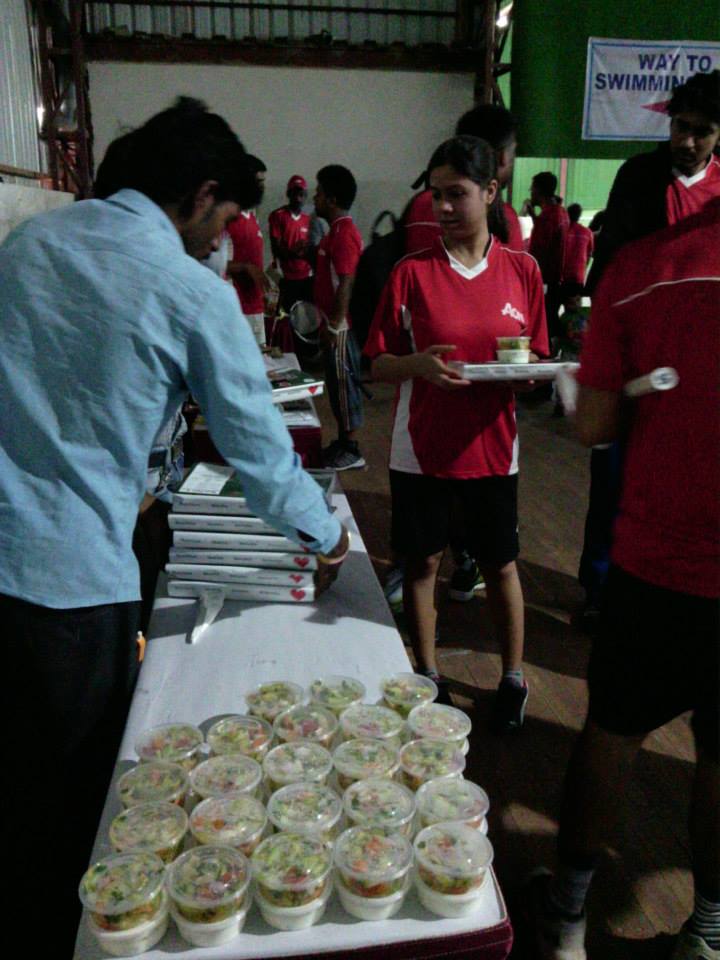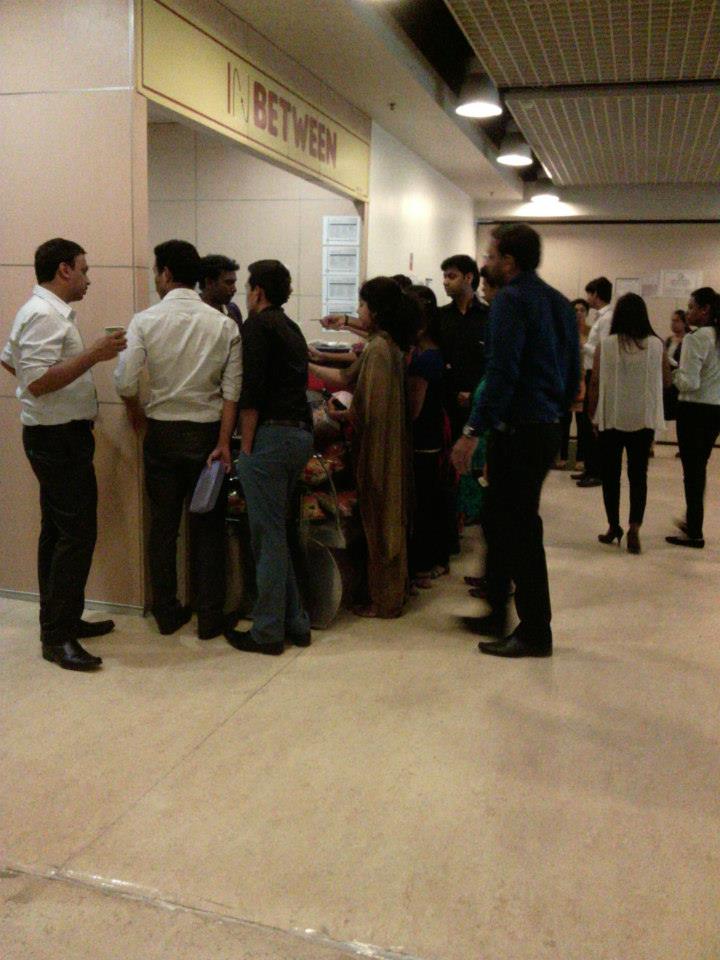 Wherever we went, we went with an assortment of all our products to cater to different needs of people. We used some bundling and other sales promotional tactics (does anybody else feel that the word tactics has a negative connotation to it) to get our flour moving. Sales of our snack product, which wasn't launched long ago had also picked up due to the increased brand awareness. I remember chatting up with this one particular customer who claimed to be very conscious of what he eats. His knowledge about various food ingredients impressed me and it did corroborate my belief that we are promoting at the right places. Some of these people knew about food more than us.
It is always about the right product, the right place and the right time. – I don't know whose line this is, it's just something I religiously believed in taking my baby steps in the realm of marketing communications.
By this time iTiffin's logistics had started to falter, complaints regarding late delivery became an everyday norm. We were losing customers day by day and customers were taking it to social media to vent out their anger. Our customer support people also got busy dealing with so many angry customers at a time. Something needed to be done. To this end, I started contacting many 3PL companies for our last mile delivery including the new age logistics tech companies for contracting our delivery function to them. Most companies refused straight away. Food delivery is a risky business. Customers wouldn't care if you deliver their apparels late by even a day but delivery boys get shouted at if they deliver their food late. In the end it we went on scouting for delivery boys who qualified a certain criteria in all hook and corner of the city and almost doubled our strength of delivery boys. That somewhat brought the situation in control. Even in the landscape study I did earlier, one important finding was no matter how big a pain-point logistics was, most food companies rely on in-house logistics. This is partly because there aren't many third party companies providing that value add of timely delivery of freshly made food that we were seeking.
Back to managing our FMCG product after a few days it was time to place our product out in retail. Initially we decided to tie-up with few retailers only for a shelf space but later decided to go all out. We were aware that this being a low involvement category with a high price, it's better to go with retailers initially who would do justice to our products and would be able to communicate value to the customers . We finally decided on a few retailers based on high traffic locations, customer profiles put broadly and after rounds of negotiations on various fronts like margins, slotting fee, other trade promotions, shelf displays, advertising through banners, return policy ,no of SKUs, shipping, settlement of accounts, etc. we tied up with a few retailers and initiated tie-ups with others – both e-retailers and the brick and mortar ones. In addition to that I had already initiated tie-ups with various deals and coupon websites to increase traffic for our website. On the digital front in addition to handling the social media and micro-blogging stuff we started offering discounts on purchase of a bigger basket of products to convert more prospects to sales.
Postscript
I would stop writing here as this has already become a very detailed account encompassing part of even the tacit understanding I acquired in those two months. There is a great value in working with people with years of experience, especially when things are this uncertain and vague. We ended our internship on a good note and we were appreciated by the CEO in a one-to-one on the last day mainly because of the way we managed and forged networks with variety of people involved on the front end of the value chain. Most of us would have loved to delve into the backend of the business i.e. the sourcing, supply chain and understand clearly areas of improvement or decide strategic options. Some of us did get offered a job there, which I think would boil down to certain changes in the organization that won't just help the organization but all the stakeholders in it individually. In most start-ups these days there is a very centralized decision making which I believe brings down efficiency and as the organization grows poses serious issues. A role play should be put in place and people from within after careful evaluation, need to be groomed and empowered because one man cannot be Omni-present, although there are situations which do require brainstorming, which should be done. Additionally even for a start-up, regular organizational meetings to discuss the organizational goals would help do some course correction if required, before they end up burning their bridges.
Entrepreneurship, unlike what they say, (now, I am not the one to preach after a two-month internship) is not a lonely journey. A lot of people, from employees to the customers, start associating themselves with the product/service and in turn with the brand and some of them become stakeholders in it. Looking back, I can say for myself at least, both as an employee and a customer, that there were days of love and moments of doubt that I endured. It is built around a great idea and the internship sure did leave an indelible mark on my personality.
Kunal is a second year student at IIM Trichy. He has a philosopical mind-set and he is cherishing every bit of his time here, as he gets ready to don the corporate hat again. In an alternate life he wants to be a great stage dancer.
---
(This is an official entry to the Summer Saga 2015 Competition. If you have an internship story that could compete against the best in India, give it a shot! Read the instructions here and start writing!)