The Real Life MBA – Cosmikids – Learning The EQ Way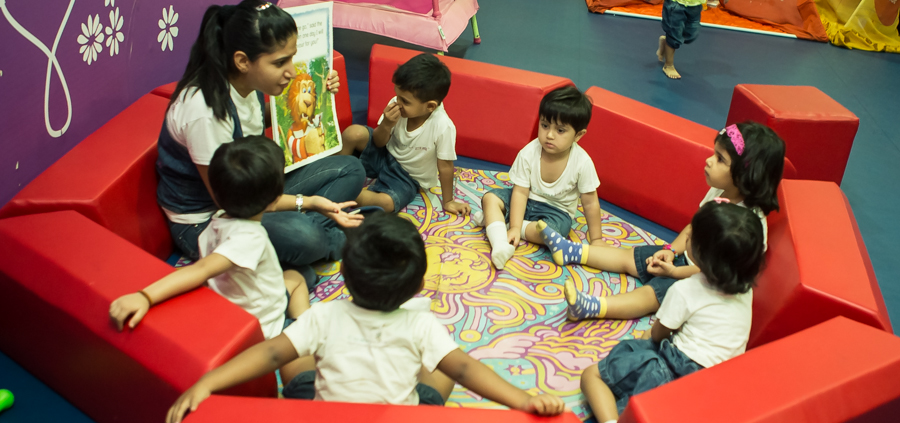 When a man went for a stroll, he met a new mother of two who was taking a stroll with her two kids in the pram. One boy and one girl. Introducing them to the man, she said, 'Hey look, this little boy, his name is so and so and he is a doctor and this little girl here is so and so and she is a lawyer.' They haven't been able to walk on their two feet yet but the plans of their successful lives have been made. Or take another example from the movie 3 Idiots, where the profession of Mona Singh's un-born child was already decided. The question we must ask ourselves is, are we engineers, doctors, lawyers, MBA or are we beyond that? Can we let our academics and profession define who we are as individuals? Is it time that we step out of our conventional roles and go on a journey of self-exploration and discovery and decide for ourselves what we really want to do?
Cosmikids Pre-School and Day Care
And this is exactly the kind of opportunity that this Pre-school and Day Care centre, Cosmikids in Santacruz, Mumbai provides. Cosmikids is a ground breaking new enrichment centre that helps children of all ages develop their intelligence, character building, and emotional intelligence. At Cosmikids, they help to infuse a strong aspect of emotional and social learning along with academic development. The primary reason to venture into a space like this was to spread awareness and importance of EQ over IQ. Cosmikids, today, stands certified as ISO 9001:2008 which means their services are best in class at par with international benchmarks.
Meet the Owners
Meet Bela Kotwani and Rakesh Kotwani, the Co-founders at the Master Franchisee of Cosmikids India. Ms Bela has 21 years of experience teaching pre-school toddlers at Arya Vidya Mandir School. Whereas Mr. Rakesh, an engineering graduate had his own hardware and computers business before launching a pre-school 5 years back. After retiring from AVM, Ms Bela wanted to be connected to the child care space and scouted for different entrepreneurship ventures with a pre-school model. But, she wanted more. Something that is beyond academics. Something that resonates with the overall development of the child and not only the intellectual component. Ms Bela and Mr Rakesh started exploring and came across Ms Judy Julin online.
The conceptual framework was designed by Judy in the 1980s in US. She started off at the Deepak Chopra Institute where parents used to come for a meditation camp and children were there, doing nothing. So that's when Judy decided to create a program for these kids at the institute. The age group that she operated in was between 4-7 years old whereas Ms Bela operated in the age group that was lower than that. But conceptually, the Kotwanis were hooked and decided to adopt the idea and branch out the same philosophy here in India.
Journey of Cosmikids
The idea was to start a pre-school first and then a day care but by the time they opened up, it was very close to the new academic year and as a part of the first year, they just had one enrollment. They later even refunded the fees of the child and asked his parents to enrol the kid elsewhere and come back if they want next year as it ain't fair to the kid. Mr Rakesh said, "This is an industry where parents look at which schools the other kids are going to, what their friends and family are doing with respect to their kids, what is the experience at the other school, etc. For us, even though Ms Bela had 21 years of experience, Judy had 30 years of experience and 25 years of my experience, the school itself had no experience and it became difficult to communicate this to the parents as it didn't hold as much weight as I thought it would." Sounds definitely like an egg and chicken story.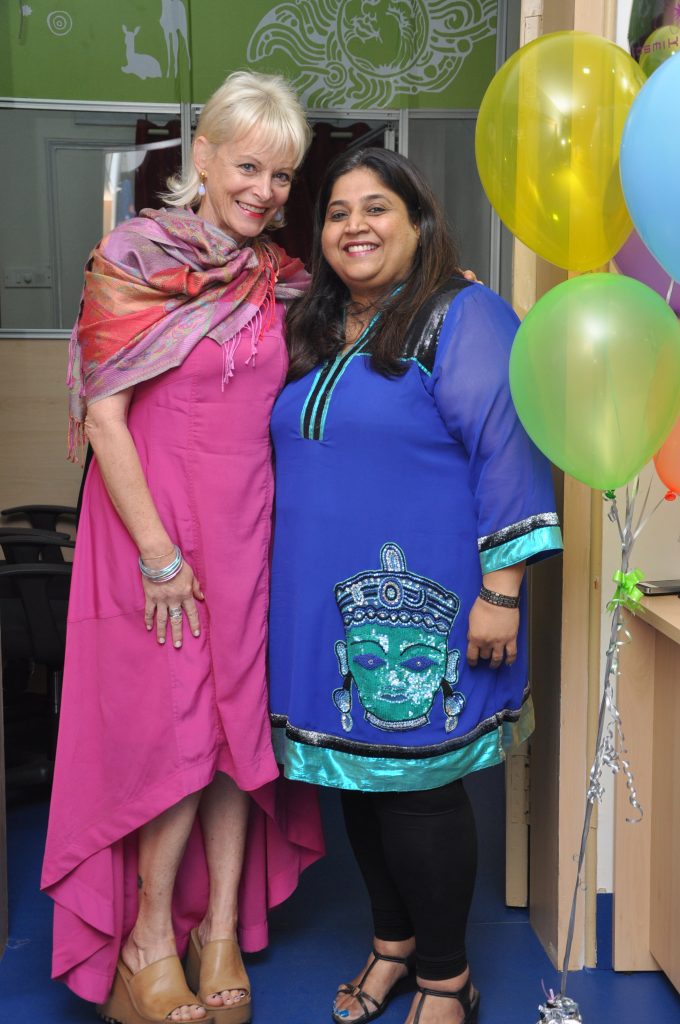 Ms Bela added, "For the first whole year, right from June to February of next year, we were just wondering what to do because we have the staff, we have the infrastructure, and have everything in place but no kids to impart our philosophy." And that's when they decided to start a day care even though in their business model they were going to introduce it later.
So they started using day care as the front end. Ms Bela says, 'Day care is something that is not seasonal. You have parents who are working who will drop in with their child. And there also, I wanted to be flexible and not tie them down with half day charges and full day charges. We decided to go with day care by hour." The best part about this is that they provide activity programs to the children who are in their day care with no additional cost. Mr Rakesh added, "In the second year, we even did some market research and found out from other schools what they're charging. And while we are an international school and we were pegging ourselves with international standards, we felt that unless the parents actually experience our school, they won't be able to relate to it. So what we did was we found out the lowest fee structure and priced ourselves in between an Indian school and an International school. This helped us to get traction."
Although they made a leap from the first year revenue with 21 lakhs for the second year, 37 lakhs for the third year and 51 lakhs for the fourth year, they really haven't started making profits as their main aim was to grow and spread their educational values across by opening up new branches. Now they've managed to expand and open two new branches in different locations in suburbs. With all three branches, to ensure quality, the management of these branches is still under them.
Programs Offered
Their current position is that of a day care with a pre-school instead of a pre-school that has a day care. They have two really interesting activity programs for the kids, namely: 1. Angel Bear Yoga and 2. Tender Tykes.
The program 'Angel Bear Yoga' is an after-school activity which is infused with the day care on Character Building for the children. India has always been rich in yoga and is often mistaken for only physical activity. But at Cosmikids, this activity is conducted with the use of story-telling, imagination, nature facts, animal facts, relaxations and poses to make things fascinating for the children. It covers 50 different character traits and helps the child recognize and develop these traits at a very early age.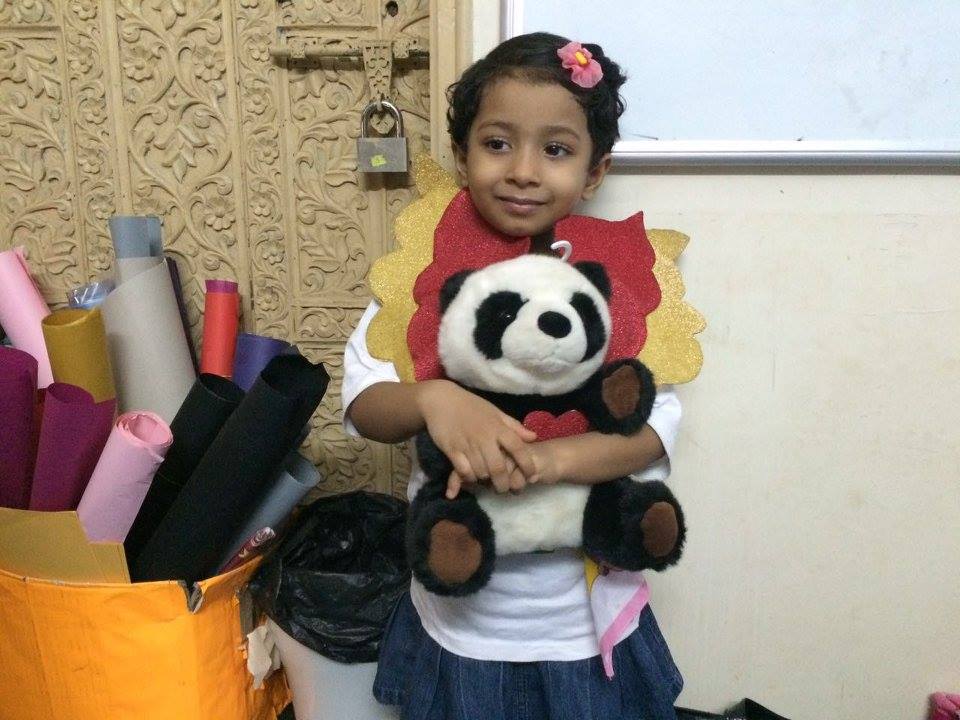 The next program 'Tender Tykes' is based on the emotional expression and learning for the children. The primary aim is to help the child name the emotion he is feeling, understand it and efficiently articulate it. So instead of becoming anger, one learns to realize that one is angry and is not anger itself. Such intricate learnings at such an early age is the way of teaching at this Day care cum Pre-school.
Employees and Staff
The teachers at this pre-school are called 'Vibes' and are carefully selected after 3 selection rounds. First, is the interview which is followed by lesson observation and then there's a final round of interview with Mr Rakesh himself, after which they're hired. They also want to make sure they do a background check before they hire anyone. Each person who is in direct contact with the children has to go through a training program called 'The resonant learning approach'. Also, there are different training programs taking place every three months. Mr Rakesh believes that the culture of the organisation is set by the management itself as the staff will emulate their behaviour.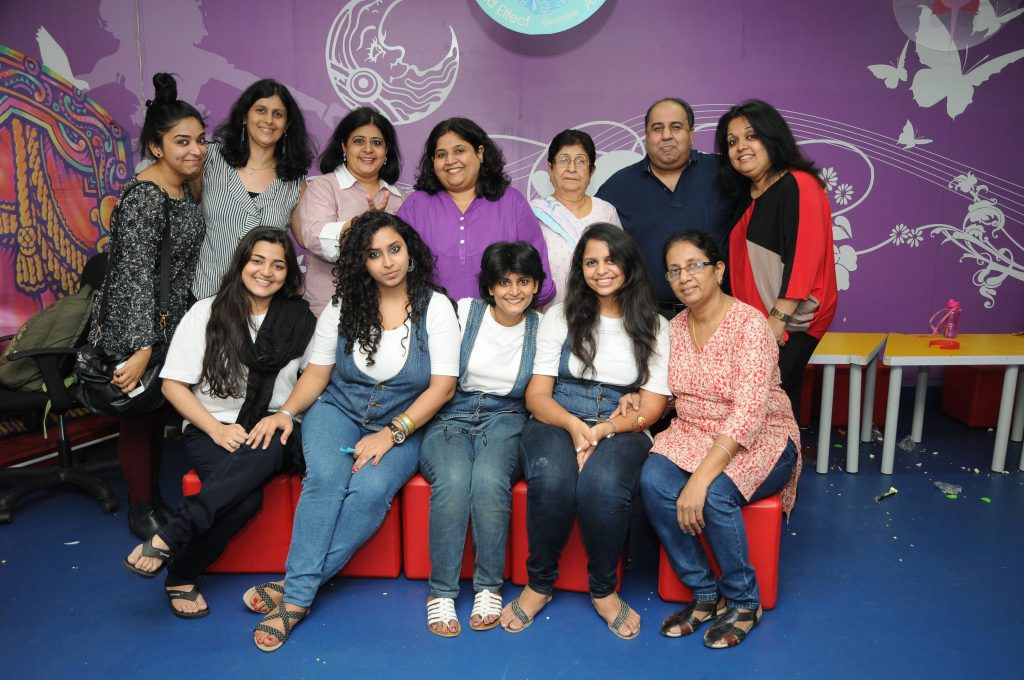 Currently they have around 30 employees including the teaching and the non-teaching staff and have two shifts. Morning shift as well as afternoon shift. Since it's a pre-school, they also make sure that the employees stay for an entire year as kids tend to get attached and if the vibe leaves, it won't be fair to the children. Also the ratio to vibe to the children is 1:5 for lower age groups and as they grow older, it is the standard 1:8 ratio.
For performance evaluation, Cosmikids has two systems, self- evaluation where the vibes themselves recognise the areas they need to work on and the areas that they're good at. Another system is that they (the management) conduct performance evaluation and rank each vibe on different criteria. But it doesn't end there. They sit with each vibe individually and start by commending them on their strong areas and then guiding them on how they can improve further.
Also they have an exit interview which every employee who leaves has to answer. This helps them to know what the employee concerns are. The biggest challenge they face when it comes to employees is on retaining them. Ms Bela said, "Teaching is a very noble profession. People teach because they want to teach. But the kind of staff that applies is either they are just about to get married or if they've their own trigger of their own child being born. So the issue is, these applicants are governed by their own familial instincts. So if they want to leave for personal reasons, there's no stopping them. But we ensure that they stay at least for a year by signing a year-long contract."
On Advertising and Marketing
Since it is such a novel concept here in India, they had to spend a lot on marketing. Mr Rakesh consulted his close friends who are in the marketing background and created various campaigns and programs to spread awareness. But that was just about creating awareness. Mr Rakesh said, "What I found after the campaign was that there is no measurable way to know how much effect it had. Suppose I spent x amount on large size traditional mediums, I don't know whether it creates awareness or not. But what I realized was that the digital medium worked well for me. I began with understanding how these social media platforms work. I even got myself certified in digital marketing."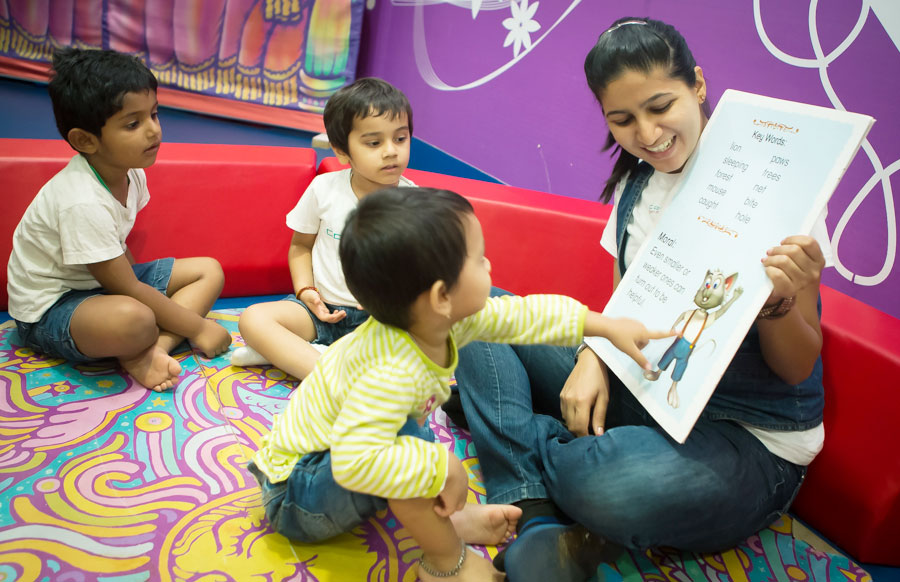 Other aspect to this was we had a lot of collected data and those data could be insightful too. So they started using various CRM systems. This helped them to identify the gap between what the customer needed and what we had to offer and then build on that gap. Mr Rakesh said, "Business is all about building relationships. So there is no sales tactic that we use per se. And since we in the education industry, we can make a claim that we are better than the others. So our sell is that we keep the child at the core and let the child become and explore himself and impart the relevant academics as well."
On Technology
Ms Bela said, "Although we see technology as an enabler, I don't want to use technology for that age group. At this young age, I feel they're still exploring and it is too early for them to use gadgets. So what we want to do is use technology as a medium to communicate our training approach of resonant learning even to the parents and/or the primary care givers."
On Education
Mr Rakesh said, "As far as doing a business in the education sector is concerned, one needs to understand the target group better. For example, we are dealing with toddlers, so our focus is to understand their needs, their development, etc. So we need to be specialized in early childhood care. Being educated will just give you a framework on how to understand things logically. But if you deal from the heart, you'll get the answers on how to manage it perfectly well without any specialised education. After all, you might have some plans whereas life may have some other plans. The key is to be adaptable, open to change and have the conviction in yourself."
Message to Future Businessmen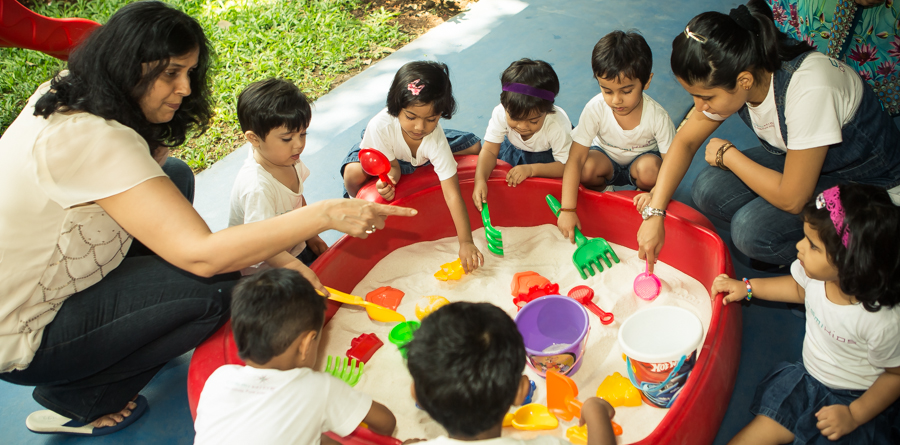 Kotwanis said, "We strongly believe that the only time human beings learn is when they make mistakes. So we encourage people to make mistakes and the only thing is don't make the same mistake again." Mr Rakesh added, "I've made bad business decisions but the only parameter I took into consideration was how is it helping others. I need to sleep very peacefully at the end of the day. I would always aspire to be calm and transparent. Also, any business you do, don't be in it part-time. Either you're in it or you're not in it. So the question is not that what if I fail? The question should be what can I do to bring it to the next level. And when failure is not an option, success is inevitable."
Learnings:
Focus not only on intelligence quotient but also on emotional quotient.
Find alternate ways to earn revenue if the primary model didn't work.
Identify the gap between what you offer and what your clients want.
Marketing and business is all about building relationships. CRM is important too.
Put your heart and soul in your work and don't be afraid to make mistakes.
As told to Nidhi Malkan
——
Read more stories on The Real Life MBA here.