The Road Not Taken – Internship Experience At BPCL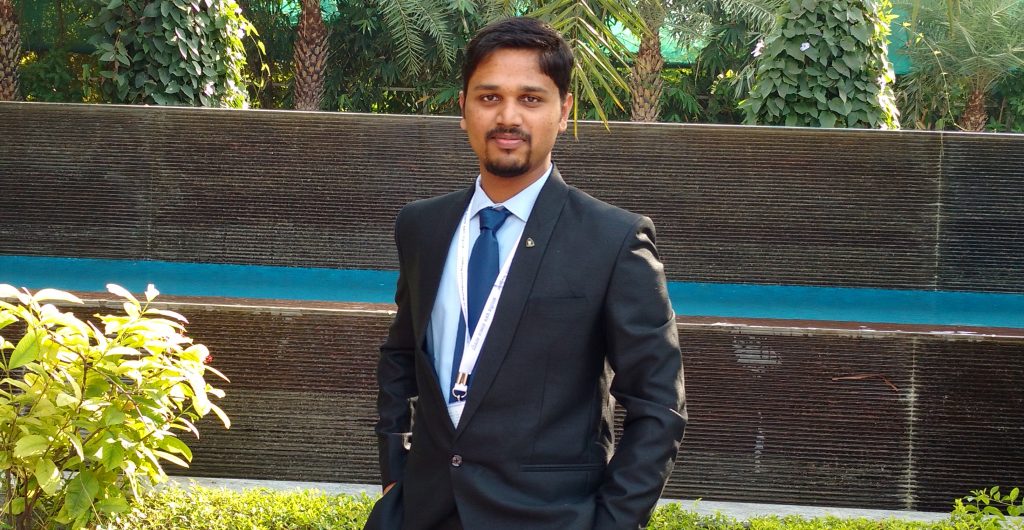 Robert Frost famously started his poem "The Road Not Taken" with the following words –
"Two roads diverged in a yellow wood,
And sorry I could not travel both
And be one traveller, long I stood
And looked down one as far as I could
To where it bent in the undergrowth."
Summer internship at Bharat Petroleum Corporation Limited was largely relatable to the poem by Robert Frost. When all my peers in the batch of IIM Nagpur departed to metros like Delhi, Pune and Mumbai, I packed my bags to a small and beautiful city of Jamshedpur for my internship.
Jamshedpur, also nicknamed 'Pittsburgh of India' or famously called the 'Steel City of India', was founded by Jamshedji Tata. The city is only one of its kind without Municipal Corporation and entirely managed by the TATAs. Its railway station is called the Tatanagar junction.
I arrived in Jamshedpur on 4th April 2017 on a sunny morning. I had no contacts in the city and was slightly worried about the accommodation. I had booked a hotel room near the railway station. The reporting time was 10 AM and I reached the depot where the office is also present on time. The planning office staff warmly greeted me and the moment they heard about my stay in a hotel, the staff started contacting their fellow colleagues about a new intern and his accommodation needs. Well, that is the first aspect I liked about BPCL – you are treated like a family member. Shortly afterwards, I got to meet my guide who briefed me about my project which was to find new possibility of allied retail business.
BPCL, as we all know, is a company that sells fuel and energises the nation. My project on other hand was a little peculiar. I was given the task of exploring possibility of Allied Retail Business (ARB) in the retail outlets of BPCL. Allied retail business is the term coined for non-fuel retail business at BPCL outlets. One must have observed a Dhaba or a Hotel close to petrol pumps on Highways, an ATM at the petrol pumps, an ice cream parlour and even McDonald's at a fuel outlet. I was to explore a similar opportunity in the identified outlets in state of Jharkhand. A manual of In & Out – BPCL branded supermarket was handed over to me. The day was spent reading the manual that was a well-researched documentation by BPCL prepared in association with McKinsey. By the end of the day, a young sales officer, to be my roommate for next two months, welcomed me. My cooking skills really improved with this gentleman for sure.
Next day, again, started with going through reading materials and, of course, by shifting to my new room. Couple of days passed by and in the meantime, I visited the existing BPCL outlets where ARB is functional. I met the dealers and understood factors they looked in to before opening a new outlet. Next, was the most interesting part! I was to visit the retail outlets in two districts of Jharkhand – East Singhbhum & Saraikela Kharsawan. In total, I visited twenty retail outlets. The visits soon turned into a market research activity and understanding more about consumer behaviour. Once I was done with the visits, my next activity was to meet different types of retailers that are into convenience stores, ice cream parlours, soft drinks, Namkeens and even banks for ATMs. In my search for suitable ARBs, I was invited by these gentlemen from different firms and was offered the delicacies they sell. I had a treat of taste buds during my stay in Jamshedpur savouring softy ice cream of Bistupur, Chanachur's, masala cool drinks and what not. The internship enabled me to understand different retail businesses, customer attributes and needs of different retailers. My travel in and around the city of Jamshedpur and my visits to retail outlets across two districts made me familiar with every nook and corner of these districts. In a way, now I am more familiar with the geography of Jamshedpur and have developed professional contacts in the eastern region of the country.
Jamshedpur is truly a cosmopolitan city with residents from all parts of the country. The city is multilingual and the food here is a real treat. Being a South Indian and to all those from south India, your taste buds are in for a real treat here. The variety of dosa is something we do not get to experience down south. Take my pick – do try the Russian salad dosa and the Chinese dosa if you get a chance to visit the area of Bistupur. Do try Bengali dishes as well, if you are from the coastal regions of India and have palate for seafood.
Out and out, Summer Internship at BPCL was a development both professionally and personally. Professionally, I learned to use the concepts of marketing and about journeys of self-made entrepreneurs. Personally, staying in a faraway and unfamiliar city all alone made me tougher to embrace uncertainty . The experience I had is definitely different from my peers. When it was all over and it was time to pack my bags, I was given a warm send off by the friends I made here. How often does a visitor of two months get this sort of hospitality in an organisation? Like the Robert Frost poem, I shall be telling this with a sigh, somewhere ages and ages hence: two roads diverged in a wood, and I took the one less travelled by, and that has made all the difference.