An institute fest is pretty much the most active time in a campus life for an individual. Lots of opportunities to win a competition, to get that all important CV point when it comes to management competitions and/or that all important dance opportunity with that person who you've been meaning to ask out for a coffee (or drink) for a while. Or at best it's a good three days of getaway time from campus. So for a person on the outside, it's a win-win however you look at it. Then comes the other perspective; the one from the inside.
I've had the privilege (let's call it that for now) of being a part of two fests organised here at IIM Trichy. One being "Dhruva" – The Business cum Cultural fest and the second, IIM Trichy's Inaugural "E-Summit". Now even though both had different themes, there had to be a lot of commonalities in them which constitute the Workings of an Institute fest.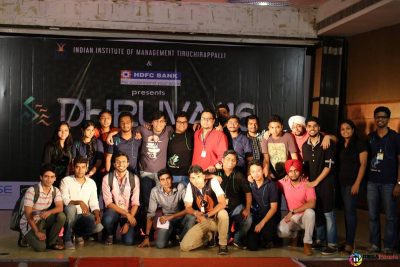 1.) Money inflow << Money outflow - This is one is very hard to explain. The more money you somehow manage to rake up, the more the expenses keep increasing. And while working on sponsorship each time you sit down to celebrate a hard earned convert, someone will always come down and ruin your party. And then the people on the other end, somehow seem always ready to receive your call, almost like they have a prior tip that we are going to call for sponsorship.
"Hello, yes? No, no money!" *click. Peep peep*
2.) Meetings are omnipresent – When someone told me "Life in a B-School will get you aligned for corporate life", the only reference he could be making could be for meetings. Even in my two years of work-ex I never had to sit through so many meetings. First, a meeting; then a meeting to discuss what was discussed in the meeting, followed by a meeting to discuss why someone didn't attend a meeting, why someone attended a meeting, why someone sneezed, why does the sun rise in the east, what is the meaning of life... you get the gist. Bottom-line, sit through the meetings but never try to retrospect what really happened in them.
3.) One man proposes, a 100 other disposes – Now this is the best part. The consensus in a decision is hypothetical. Logic generally has its bags packed and waiting at the doorstep of a meeting room. As soon as a critical decision is to be made, it makes a swift exit. Then what is followed is an hour of shouting, two hours of flowcharts on a whiteboard, three hours of phone calls to convince people who aren't really interested. And then, guess what, another meeting!
4.) You are always understaffed – No matter how much shorthanded you are the year before, and how many more you include as a part of the next year team, you always fall short of people. Mostly because every year the new team is fueled with this passion of making radical changes to the Fest and making it even grander the following year. Then like every other thing, they curse their decision when it's too late to go back to the earlier state. And it's all piled up for the end. And in the end, there is always a shortfall of people. Of course, this is excluding those people who master the art of slacking; who you know are not there but create such an incredible illusion that you can never question their presence.
5.) Coordination? What coordination? – This is the best part of the fest. Just go and ask someone this, "Hey remember that work which had to be done, what's the status?" Infinite loop – Initiated.
Even getting a signature on a Rs. 100 stamp paper from a local court would seem like a cake walk.
ABC - "Oh that, XYZ said he'd take care of it";
XYZ - "No, but ABC never told me to do this. Even PQR was right there, you can ask him";
PQR - "I remember XYZ mentioning something. But I think he had an assignment. Was it DEF?"
DEF – "Dude, I'm not even a part of your Committee"
*BOOM, meeting!*

Disclaimer – This article is written completely from a satirical standpoint. So, I beseech my fellow committee members to not shower me with hate, and by no means, call for a meeting. Thank you!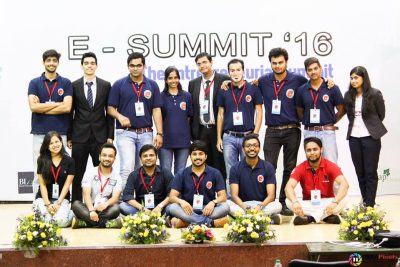 Having said that, being a part of these Fests really does give a first-hand experience of what is expected of an MBA grad, everything from Marketing, to HR, operations to finances; the whole shebang! It helps one interact with many people in the batch and to understand how exactly one can work to their strengths in such an extended team. And of course, in the end, you get the CV point!
-----------
About the Author: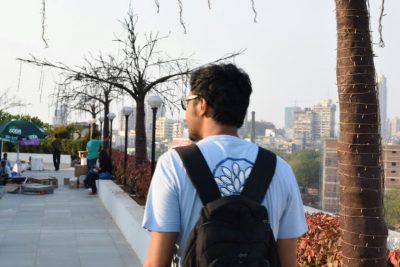 Aroop takes great pride in his free-flowing sarcasm and tries to dole out as much as possible without being things hurled at him. He is a part of the Sponsorship team at 'Dhruva' and the Coordinator for 'E-Summit 2016' at IIM Trichy. He worked hard for both of those Fests. Well, mostly.