There Is A Purpose For Everyone You Meet! | IIM Sirmaur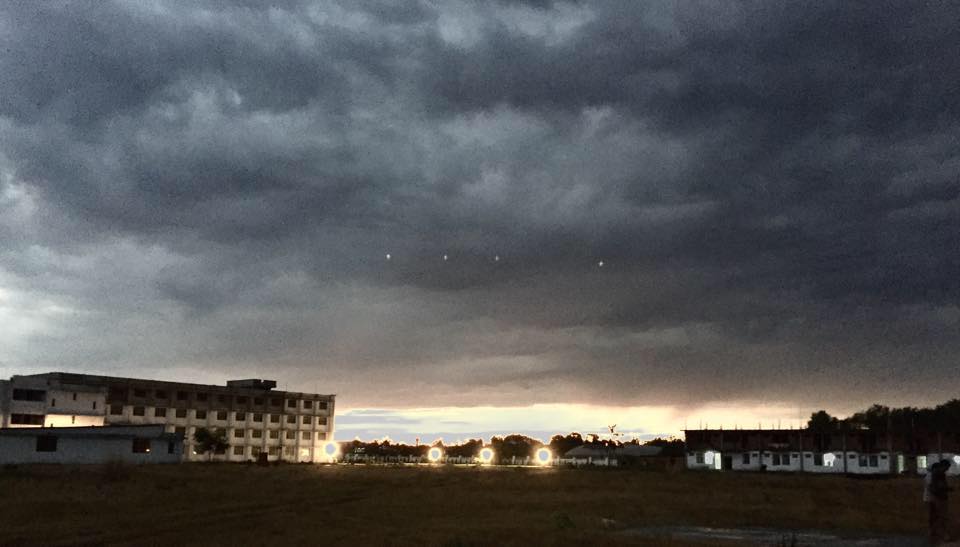 I am a strong believer of "There is a purpose for everyone you meet". Some people come into your life to teach you, some to use you and some to bring out the very best in you, and this all happened with me in a year. Just a year ago, I moved to Paonta Sahib (Yes, this is the city where IIM Sirmaur is). 65 new faces, 65 new personalities and I didn't know any of them.
I am very greatful of the people here, they all played a role in making me the person I am today. For a year long, I had priviledge to learn from these people take it about studies or life.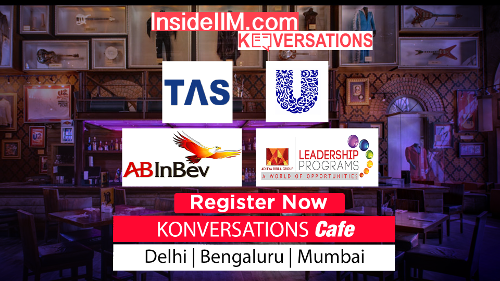 But among all the others there are few I would like to mention.
Vaishnavi Deshpande
A perfect example of "A girl can do anything". She is hardworking, creative, dancer, singer, actor, writer, painter, sketcher, plays the mouth organ, harmonium, keyboard and what not. An IT girl.  There is nothing I can recall that she can't do (She is good at academics too). She is the most sensitive girl in the campus. But in a year she proved her worth more than many in the campus.
A worth selection for the media team (said by the seniors). She proved it with the yearbook she made for the seniors on their farewell (A Wow!). With her meme making skills she proved herself a good pick for the Quizzar too (a quiz club) and with all the qualities she has, she was a sure shot for Rangmanch (arts club).
Siddharth Kumar Chauhan
The laziest creature in the campus (after Bagchi :p). He has a solution for all the problems in his own laziest way. For instance, he stood outside a door for 2 minutes thinking that someone coming outside will eventually open the door for him. He can sit on a chair for the whole day and complete all his work (I mean it!). Famous for his saying "Why to stand when you can sit".
He has a perfect answer for every question the professor asks (and even if he doesn't ask :p). His laziness doesn't affect his creativity, work or his personality (He is so slim, By Gosh). It was him with his team who made the first TedX of IIM Sirmaur a blast (and yes, this is a big achievement for us).
Pratyusha Tirumareddi
A Telugu girl (and the Hindi Topper of her School). When I saw her for the first time she was crying, because of the difference in language here. This was the first time she came to a city where people use so much of Hindi. It was difficult for her to get mixed with the people here. She was unable to speak or understand Hindi.
But she proved that she is a quick learner. She amazed us with her Hindi skills in just a year (Now she is corrects my Hindi grammer ;P). She knows it very well, the things she wants to do and the things she doesn't. If she have said "NO" for anything you can never convince her.  She is so determined for the work she wants to do. She can't get up from her bed for 10AM class at 200m but she goes to gym at 6AM.
Anshika Gupta
Our all-time TOPPER. An 8hour flight from India to Milan. 65 students of IIM Sirmaur class of 17-19 in the plane and guess the only person studying in the plane, there she is (Now you know, why is she the Topper).
People think that the only thing that Anshika use to do is Study, which is not true. She is a person who knows where to invest her time (she doesn't use social media much). Apart from being the topper in acads, she is one of the most active participants in extra academic events. She represented IIM Sirmaur in many competitions and made the college proud.
That's not it, she watches movies, web series, and what not (Yes, she does). Now that's what managing time is.
Which ABG Company would I like to work for and why?
Ultratech Cement is the company under ABG group which I would like to work for. Ultatech Cement has reached heights and is one of the best Cement available to us in India. It's a known for almost every Indian. Being a fresher there is a lot to learn and I can learn a lot there. Plus, I came from a small town of Madhya Pradesh and I want to start my career from a brand which everyone from hometown can recall.
Ruchi Verma
Batch of 2017-19