All my life I've grown up recognising the synergy between all our lives' situations and the discourse of social sciences. I've always felt no matter what we do, there is always some connection that is fostered with the concepts of the Humanities but the problem arises when we overlook this glaring occurrence or undermine it. When provided with the option of choosing an institution from among the exceptional b-schools of the country, I cherry-picked TISS, because of its alliance with social science and my aspiration for HR. I always believe that more than anyone in an organisation, HR people should have that humane touch as they are the ones who acquaint with the employees of an organisation.
It has been three months in here and I have no regrets. Three months of experience at TISS didn't disappoint me, rather it changed me into a completely different person. Be it the regular classes on Labour laws, framing HR policies or learning Organizational behaviour in the morning and foundation courses with lectures on Caste, Gender, Equality and Inclusion in the evening, everything makes you realise why it is important to have a holistic view and how important the word Empathy is!
From the hectic schedules of guest lectures, the cruel assignment deadlines, the case studies, the discussions of real-life social issues pertaining to labourers, the sleepless nights, the Committee work providing autonomy and fun as freebies, and the Gyaan tea sessions with your classmates, TISS has it all! But it's all about what it offers along with this which makes TISS different and one of the prominent institutions in India.
I never expected a Queer collective group to catechize us on inclusion, which would have otherwise been another classroom lesson. By organising a welcome meeting in the campus, the very first week, they made us believe that inclusion is not merely a concept, but a way of Life. In this cruel and selfish world, my heart was overwhelmed when a group of 2nd years vocalised a 'PEER COLLECTIVE' group, a student-driven initiative for counselling people, training the first years to be a support to all those wonderful yet innocent souls who need support in a new place trying to blend in. And when you see most of your friends go out of their way, participating in it, willing to lend a hand, it slaps you hard, questioning what are you going to do to the society and it will remind you to see all the good things this world can offer.
The HRM & LR course here is a very renowned course, boasting one of the best faculty and a curriculum with very good placement record to show off. But what makes it different, is the advertency it has to offer as it yells at you in the ear that learning shouldn't necessarily be happening in classrooms. TISS believes learning can happen on those 4 different field works we are supposed to do, 2 days a week or on a harmless conversation with students from other departments like Social workers or psychology in Dining Hall or an amphitheatre.
So, TISS can be as simple as those PEER share boxes at every nook and corner of the campus collecting anonymous issues from the students, hiding its existence yet silently changing lives. Because that is what TISS does, changing you in ways that you never imagined!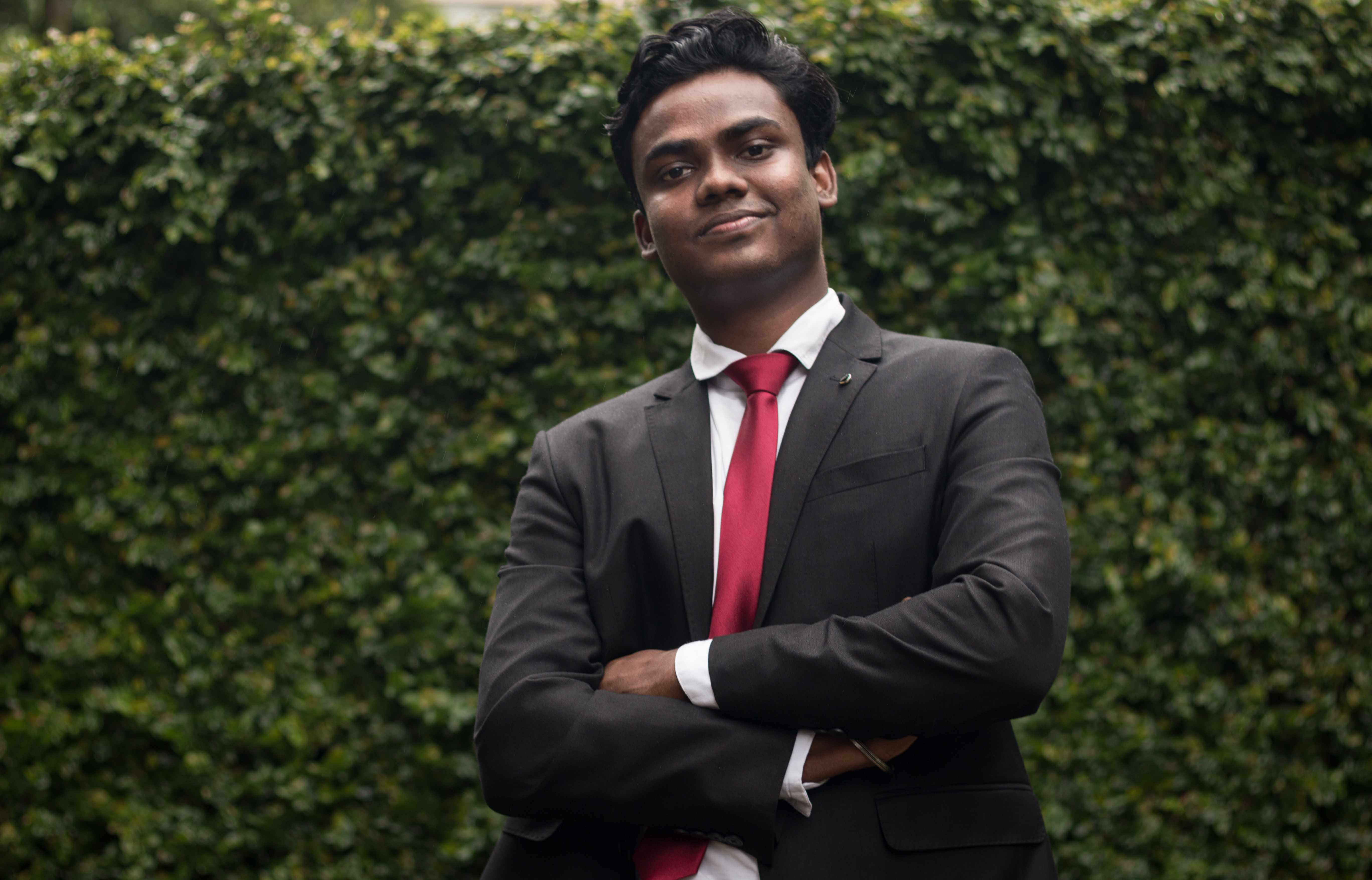 Rajesh M is pursuing his first year HRM & LR in TATA Institute of Social Sciences. He is a member of Junior Aspirant Relations committee who loves creative writing and blogging. He is interested in sketching, painting, is in love with meaningless theories and intellectual conversations and believes he's a partial lisztomaniac.