Two Months With The Biscuit Behemoth Of India – Internship At Britannia Industries Limited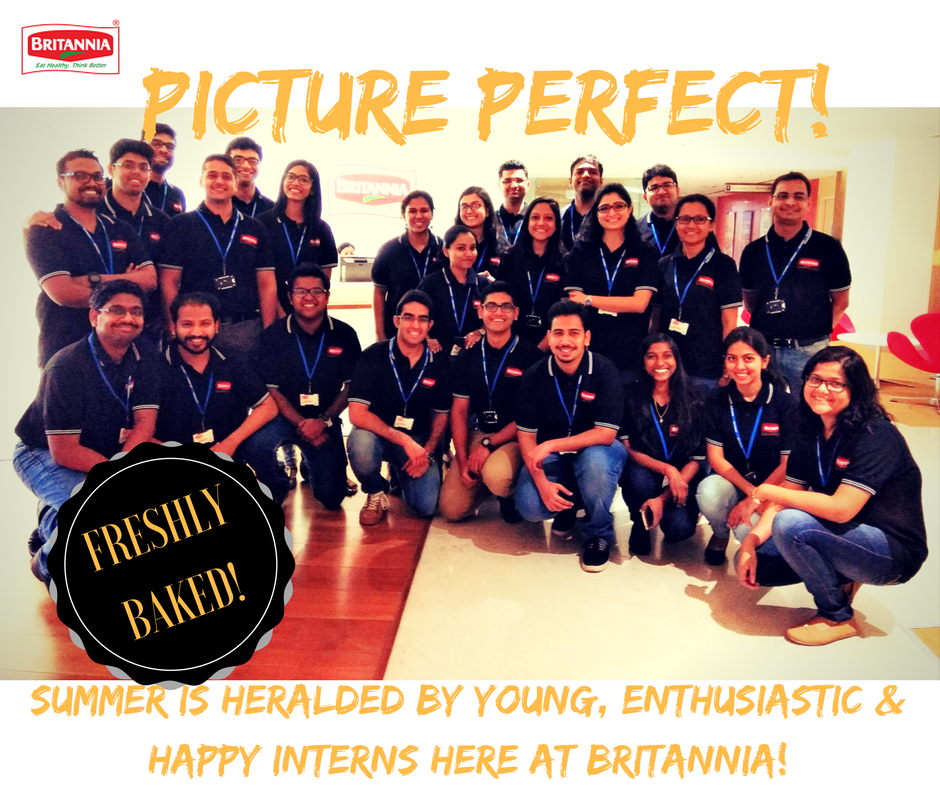 "Right from Rahul Dravid's bat to the Good Day biscuit in my bag, it has all been Britannia for me." This is how my journey started with 'Why Britannia?' and culminated with 'How was Britannia?' in my Final Review.
We were 2 students who got selected from our Campus Summer Placements at IIM Indore to intern with the biggest food companies in the country: Britannia Industries Ltd. The journey started with a 4-day Induction Program at Bangalore where the ever-occupied Functional Heads were kind enough to spare some time for us and brief us about their respective functions. Post this, the HR Department organised factory as well as market visits for us. I must confess that I still remember relishing the taste of a scrumptious Marie biscuit which I had picked up from the conveyor belt in the factory (BTW I did take prior permission for that :p).
My mother used to say that "Once in a day, Goddess Saraswati sits on your tongue and turns your words into reality", I recalled my interview in which I had very confidently said "Sir, I am ready to face any challenge that comes my way" and apparently the saying got true once I received my Project Charter which said "Identification of Rural Market Opportunity and its execution in 3 Districts of West Bengal: Bankura, Barddhaman and Purulia" (the 3 districts apparently became 4 on April 7, 2017, i.e. before my joining date, as Barddhaman got split into West Barddhaman and East Barddhaman). For a vegetarian guy, who is not even fond of rice, Bengal seemed tough.
After a few days of market visits, I realised how different as well as difficult the Bengal market was from what I had perceived it to be by the dint of dominant Regional Competitors, distributor associations and the most shocking of them all –  the Bengal market being shut from 13:00 to 17:00 everyday (People in Bengal absolutely love to sleep in the afternoons).
After 50 days of my work, I, along with the regional team, was able to produce record numbers for the territory assigned. This was accompanied with some additional initiatives conceived by me like the Design of Process of Appointment of Sub-Stockists, which is in the pipeline for a National Roll-out (Probably it was the proudest moment for me when I'd received this information from my guide), a Professional Video-Shoot on the process designed as well as the execution of Britannia Cricket Cup in Bankura. All this fetched me an entry into the Top-8 interns who got an opportunity to present their work to the MD of BIL: Mr. Varun Berry.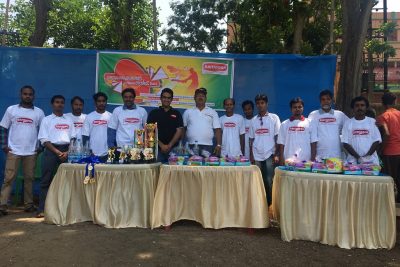 Though I could not make it to the Top 3 but, my learning, which I'll like to classify into Functional: Sales and Distribution Management; and Behavioral: Importance of Soft Skills and Team Building, along with a host of other enriching experiences are the things which will stay with me forever and ever and also help me develop as an individual.
My stint with Britannia also offered me an amazing experience that I hadn't anticipated at all which was getting to watch two IPL matches at two of the most iconic stadiums of India namely Eden Gardens and Chinnaswamy stadium. The home teams coming out on the top in both the games was a cherry on the cake.
Having said all this, there were many unresolved issues that I had faced like Infiltration and Undercutting, Irate Distributors, along with other challenges like scorching heat (45 Deg C), Nor'westers, Dacoits, Wild Elephants and much more, but, the motivating factor for me were the Britannians. I was also very fortunate to have had the privilege of hosting the field visit of Mr. Gunjan Shah (VP Sales, BIL) and Mr. Piyush Jain (RSM-East, BIL) in my territory, who's each and every word imparted learnings to me. If this wasn't less, I had a benevolent mentor – Mr. Abhishek Sinha (NSDM, BIL), who helped me transform from an enthusiastic fresher to a person who always preserves his sangfroid, and an amazing guide in the form of Mr. Sulabh Vij (Manager-Trade Marketing, BIL), who was extremely supportive and had flown from Bangalore to my territory to oversee my work and then guide me accordingly. Above all, the team I had worked with, the SB-3 team, left no stone unturned for the successful completion of my project while working with me even on Sundays as well as organising a perfect farewell for me wherein I received some really adorable gifts.
I would like to conclude with a rephrased version of the famous William Shakespeare's quote:
      "Thanks, Britannia & Britannians; all the rest is mute."